Battle Mage Secrets - Back to Basics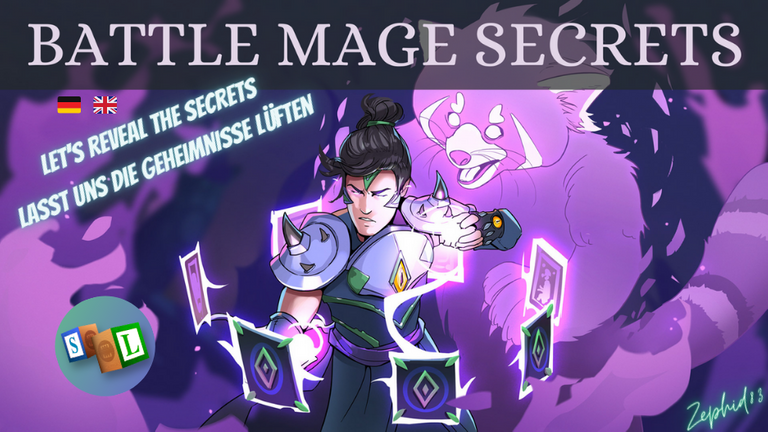 Intro
Hi! Es freut mich sehr, dass du vorbeischaust. Bevor wir uns aber der Challenge widmen würde ich dich gerne über das neue Format meiner Posts informieren.
Die wohl prägensde Änderung ist die Formatierung meiner Posts. Ich werde sie zwar weiterhin auf Deutsch und Englisch verfassen, die Texte aber nicht mehr nebeneinander laufen lassen, sondern beginne mit dem deutschen Text und die englische Version folgt dann weiter unten. Ich erhoffe mir dadurch eine bessere User- und Lese-experience ;) .
Mit der neuen Battlemage Secrets Challenge und dem Focus auf die Rulesets werden dementsprechend Aufbau und Inhalt angepasst. Im Allgemeinen bedeutet das, dass erst das Ruleset der Challenge vorgestellt wird, strategische Möglichkeiten erläutert werden und diese dann anhand eines Spieles illustriert werden. Abgeschlossen wird der Post mit einem Fazit zum Ruleset.
Dann habe ich den Post grafisch noch ein bisschen aufgepimpt, denn es soll dir ja auch Spaß machen meine Posts zu lesen.
So, nach einer kleinen Pause, ich glaube über einen ganzen Monat habe ich keinen Artikel geschrieben, freue ich mich meine Motivation wiedergefunden zu haben. Fangen wir mal an 💪.
Hi, I'm so glad you stopped by. Before we get into the challenge, I'd like to inform you about the new format of my posts.
The biggest change is the formatting of my posts. I will continue to write them in German and English, but I will no longer publish the texts side by side, but start with the German text and the English version will follow further down. I hope for a better user- and reading experience ;).
With the new Battlemage Secrets challenge and the focus on the rulesets, the structure and content will be adjusted accordingly. In general this means that first the featuring ruleset will be introduced, strategic possibilities will be explained and then illustrated by a battle. The post is concluded with a conclusion to the ruleset.
Last but not least I pimped the post graphically a bit, because it should be fun for you to read them.
So, after a small break, I think over a whole month I have not written any article, I'm glad to have found my motivation again. Let's get started 💪.

Das heutige Ruleset : Back to Basics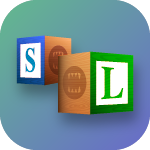 Das Ruleset Back to Basics besagt, dass alle Monster alle ihre Fähigkeiten, ohne Ausnahme, verlieren. Das Einzige was den Monstern bleibt sind ihre gedruckten Werte wie Manakosten, Angriffswert, Lebenspunkte und Geschwindigkeit.
Dadurch wird das Spiel im Allgemeinen etwas übersichtlicher aber nicht zwingend einfacher. Nahkampf-Monster zum Beispiel greifen immer nur das erste gegnerische Monster an, denn Sneak und Opportunity gibt es ja nicht. Dadurch sind deine hinteren Ränge besser geschützt, was wiederum die Fernkämpfer und Magier stärkt, da sie über mehrere Runden Schaden zufügen können wenn der Tank lange genug überlebt. "Weggensiped" werden die Magier nicht denn ... ja genau ... Snipe gibt es nicht.
Allgemeine Strategie
Da stets das erste Monster angegriffen wird, sollten Monster mit vielen Lebenspunkten und (Magie)Rüstung in den vorderen Rängen bevorzugt werden. Die hinteren Ränge sollten dann mit Magie- und Fernkämpfern ausgestattet werden.
Ich persönlich setze bei diesem Ruleset gerne auf hohen Magie- und Fernkampfschaden wobei die beiden ersten Positionen für die Tanks reserviert sind.
Gut zu wissen
Erster wichtiger Punkt ist, dass die Summoner von diesem Ruleset nicht betroffen sind. Diese werden also umso wichtiger bezüglich deiner Aufstellung. Vor allem die legendären Summoner können dir einen enormen Vorteil verschaffen, da deine Monster über diese zusätzliche Fähigkeiten bekommen.
Hinzu kommt, dass ja neuerdings bis zu 3 Rulesets auf ein Spiel angewand werden können. Hierbei ist wichtig zu beachten an welcher Stelle das Ruleset steht, denn entweder verlieren die Monster durch das Ruleset ihre Fähigkeiten und können anschließend bis zu 2 neue Fäahigkeiten über die Rulesets erhalten, oder, im Gegenteil, sie erhalten diese und verlieren anschließend alles wenn Back to Basics an letzter Stelle steht. Ein kleines Detail aber sehr wichtig wie du siehst. Halte also ein Auge darauf.
Das heutige Spiel
Manacap, Rulesets und Auswahl der Elemente.

Wie du hier erkennen kannst, gesellt sich zum Back to Basics Ruleset das Target Practice Ruleset. Wie du nachher auf im Spiel erkennen wirst, verlieren meine Monster alle Fähigkeiten, und erhalten anschließend die Fähigkeit Snipe, weil das Ruleset nach Back to Basics aufgedeckt wird. Im umgekehrten Fall hätten deine Monster diese Fähigkeit ebenfalls verloren.
Die Aufstellung
Bezüglich meiner Aufstellung habe ich mich für folgende entschieden:

Als Summoner wollte ich Possibilus spielen, da er als Summoner gleich 3 Stats und/oder Fähigkeiten an meine Monster weitergibt. Legendäre Summoner sind echt stark in diesem Ruleset.
Anschließend suchte ich mir einen guten Tank: Diemonshark, wer sonst? Viel Schaden, viel Leben und viel Rüstung. Als zweiter Tank musste Legionnaire Alvar her, aus den gleichen Gründen. Zugleich hat er durch Possibilus Reach womit er aus der zweiten Reihe Schaden austeilen kann. Falls Diemonshark fallen sollte, wird Legionnaire Alvar zum Tank und der Deeplurker zum Backup. 4 Schaden aus der zweiten Reihe können weh tun.
Wieso ich mich für 3 Nahkämpfer entschieden habe fragst du? Gute Frage! Possibilus verleiht meinen Monstern Trample und das wollte ich voll ausnutzen. Zugleich gekoppelt mit reach ist das schon ziemlich stark. Wieso nicht davon profitieren?
Um die Aufstellung abzuschließen habe ich mich noch für Magie und Fernkampf entschieden, wie oben beschrieben. Djinn Oshannus ist einfach Dope. River Hellondale bufft die Nahkämpfer.
Kulu Swimhunter bildet dann das Schlußlicht.
Das Spiel
Hier kannst du dir das Spiel ansehen: https://splinterlands.com?p=battle&id=sl_cf32bfb156bc9f996178ae97a0c12b91&ref=zephid83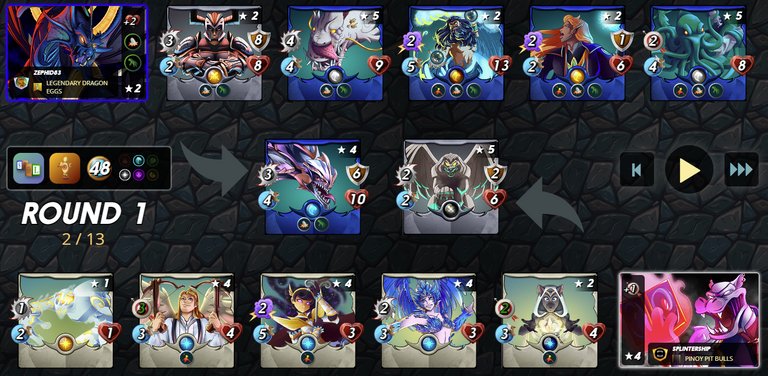 WoW. Die Strategie ging voll auf! 💪
Fast ein perfektes Spiel. Das Theorycrafting hat wie es scheint Recht behalten.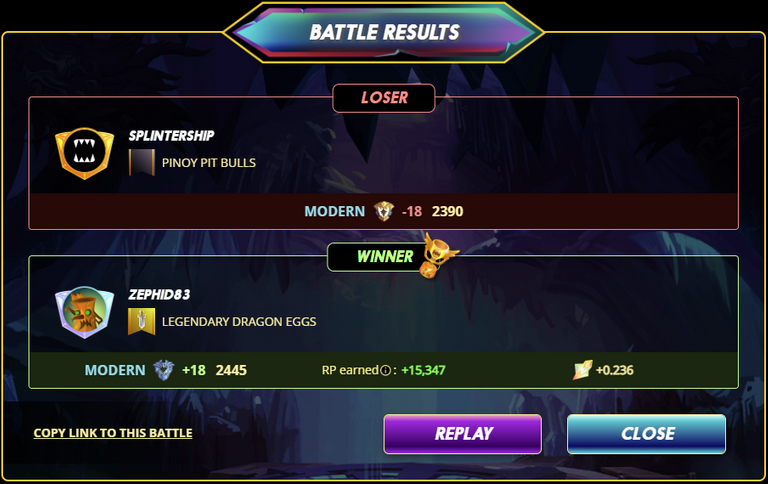 Fazit
Was haben wir heute gelernt? Meiner Meinung nach 3 Sachen:
Beim Back to Basics Ruleset spielt die Wahl des Summoners eine erhebliche Rolle.
Die Reihenfolge in welcher die Rulesets aufgedeckt werden beeinflusst die Aufstellung in einem sehr sehr hohen Maße.
Es ist ein gutes Gefühl wenn die Theorie in der Praxis bestätigt wird 😉
Outro
Wie immer, ein fettes Merci für deine Zeit und dein Interesse. Was denkst du über das Ruleset? Hast du bei der Challenge mitgemacht? Was sind deine Erfahrungen? Schreib es mir gerne unten in die Kommentare.
Disclaimer
Alle Bilder und Grafiken gehören Splinterlands.
Mein referral Link
Du bist noch nicht bei Splinterlands? Würdest du dem Spiel aber gerne eine Chance geben? Dann würde es mich freuen, wenn du das über meinen Referral Link machen würdest. Dich kostet es nichts und mir hilft es ein bisschen 🙂 https://splinterlands.com?ref=zephid83

Today's Ruleset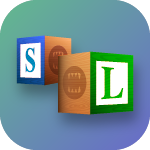 The Back to Basics ruleset states that all monsters lose all their abilities, without exception. The only the monsters are left with are their printed stats, i.e. mana cost, attack value, health and speed.
This makes the game a bit clearer in general, but not necessarily easier. Melee monsters, for example, always attack the first enemy monster, because sneak and opportunity don't exist. This makes your back ranks more protected, which in return makes the ranged and magic attacks more important, as they can deal damage over several turns if the tank survives long enough. The mages are also not siped away because ... yes exactly ... Snipe does not exist.
General strategy
Since the first monster is always attacked, monsters with a lot of health and (void)armor should be preferred in the front ranks. The back ranks should then be equipped with magic and ranged fighters.
Personally, I like to use high magic and ranged damage in this ruleset, with the first two positions reserved for tanks.
Good to know
The first important point is that the summoners are not affected by this ruleset. So they become even more important for your lineup. Especially the legendary summoners can give you an enormous advantage, because your monsters get abilities through them.
In addition, recently up to 3 rulesets can be applied to a game. It is important to note where the ruleset is placed in the order, because either the monsters lose their abilities through the ruleset and then get up to 2 new abilities through the other rulesets, or on the contrary get them and then lose everything when Back to Basics is in last place. A small detail but very important as you can see. So keep an eye on it.
Today's game
Manacap, rulesets and choice of elements

As you can see, the Back to Basics ruleset is joined by the Target Practice ruleset. As you will see later in the game, my monsters lose all abilities and then gain the Snipe ability because the ruleset is revealed after Back to Basics. In the opposite case, your monsters would have lost the ability.
The Lineup
Regarding my lineup, I decided on the following:

As a Summoner, I wanted to play Possibilus, because as a Summoner he passes 3 stats and/or abilities to my monsters. Legendary summoners are really strong in this ruleset. After that I needed a good tank: Diemonshark, who else? Lots of damage, lots of life and lots of armor. The second tank was Legionnaire Alvar, for the same reasons. At the same time, he has Reach, which allows him to deal damage from the second row. If Diemonshark should fall, Legionnaire Alvar becomes the tank and the Deeplurker the backup. 4 damage from the second row can hurt.
Why did I choose 3 melee fighters you ask? Good question! Possibilus gives my monsters Trample and reach and I wanted to take full advantage of that.
To finish the lineup I decided on magic and ranged attacks as described above. Djinn Oshannus is just dope. River Hellondale buffs the melee fighters.
Kulu Swimhunter then brings up the rear.
The Game
You can watch the game here: https://splinterlands.com?p=battle&id=sl_cf32bfb156bc9f996178ae97a0c12b91&ref=zephid83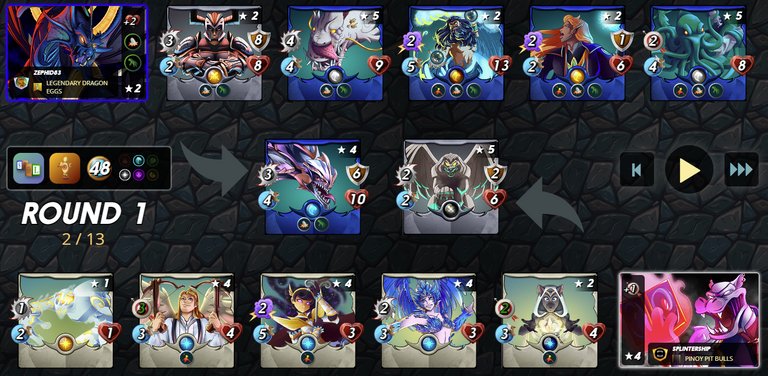 WoW. The strategy was a complete success! 💪
Almost a perfect game. Theorycrafting has been proven right.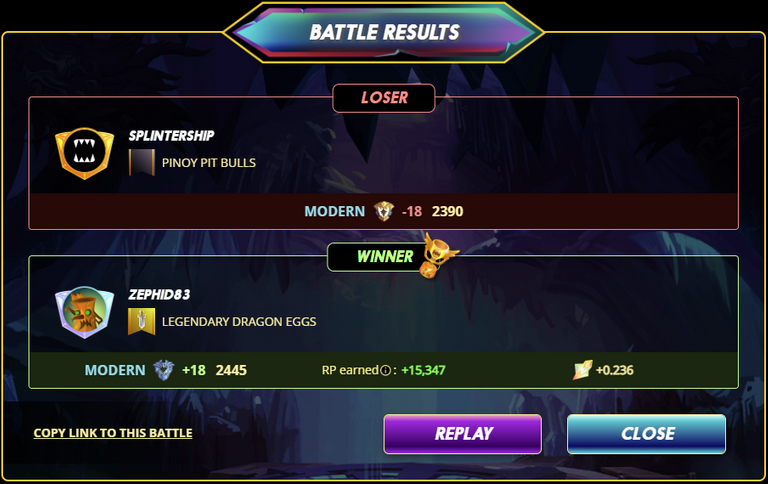 Conclusion
What did we learn today? In my opinion 3 things:
In the Back to Basics ruleset, the choice of Summoner plays a significant role.
The order in which the rulesets are revealed influences the setup to a very high degree.
It is a good feeling when the theory is confirmed in practice 😉
Outro
As always, a big Merci for your time and interest. What do you think about this ruleset? Have you participated in the challenge. What is your experience? Feel free to tell me in the comments below.
Disclaimer
All images and graphics belong to Splinterlands.
My referral link
You are not yet on Splinterlands? Would you like to give the game a chance? Then I would be happy if you would do that via my referral link. It costs you nothing and it helps me a little bit 🙂 https://splinterlands.com?ref=zephid83
Thanks deepl.com 🙏

---
---