Splinterlands Battle Challenge using Supply Runner

Greetings Hive Friends,
I want to show to you my entry for the Weekly Battle Challenge using the Supply Runner and I also want to connect it to My recent Fan art creation of Wood Nymph.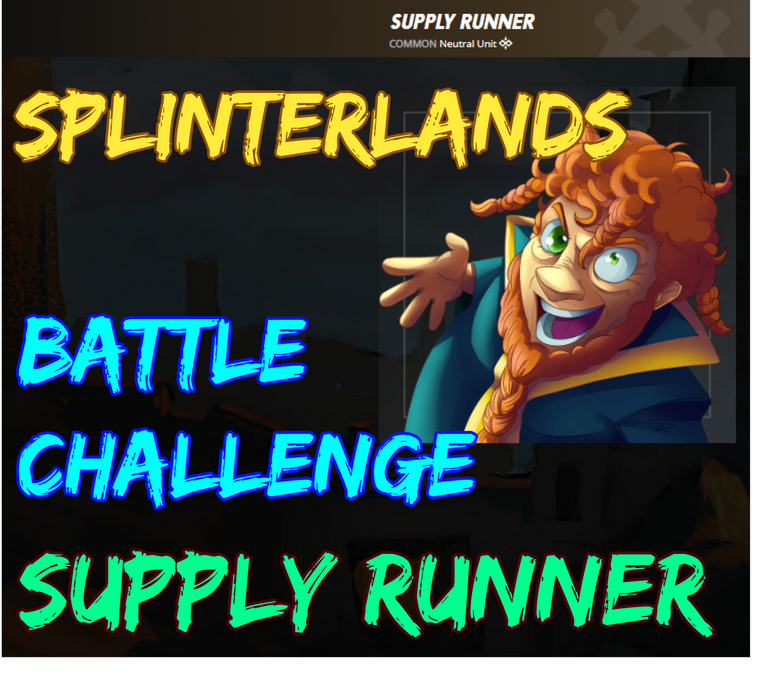 Cards familiarization
Before I begin sharing my battle experience I want to included the information of the card that I used the Stats and its uses and also what are the things I need to consider before using Supply Runner on the Battle. (All Cards Mentioned in this post has a embedded link that will take you to the Card Lore and Stats)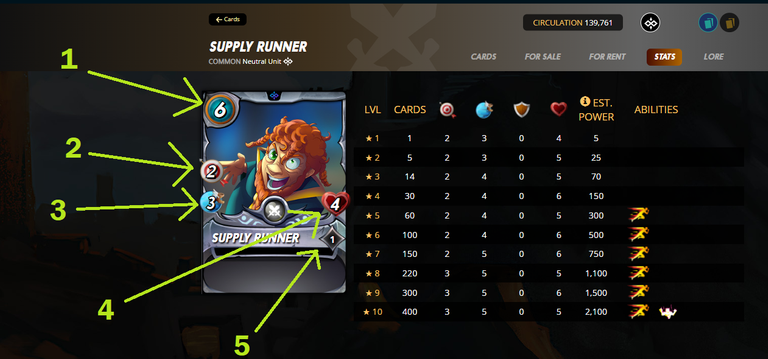 Master the Basic
MANA COST > Mana required to summon this kind of monster in the battle
Damage Type and Value > This is a Range type Damage, It can attack from other the
first position to the last.
Attack Speed > Speed Affect on how effective it will hit or dodge an enemy attack
HP > like a life counts, Depends on the HP on how many damage it can take before it become dead on the battle
Card Level > Each League and Summoner has a maximum level of card that can be summon on the battle.
Positioning
Range Type monsters are position on the second to the last position. In my opinion based on my battle experience It is best to position range monsters on the 2nd last position.
Effectivity on battle, Things you need to consider
Supply Runner is very effective if it is position on the back side. But you also need to consider that your opponent will use a sneak type monsters so better not put it on the last position. You also need to Consider if you want your lineup to play defensively or offensively. In this case I choose Defensive type lineup. Have a great Tank on the first position is also a good strategy so the Supply Runner will be able to attack more from behind because of your hard tank.
I used Mylor as my summoner because as I have mention The supply runner is a mostly likely target of the Sneak Type monters because of its battle position.
By doing so if My Supply runner get attack using the sneak ability it will do counter damage because of the effect of Mylor ability.
LET THE BATTLE BEGIN
1st Battle
In this battle You can see that I position the Supply runner to the last and I choose Flesh golem as my tank and added Wood nymph to support. My opponent used to sneak type monsters but upon attacking my Supply runner it also damages them plus the +2 Range damage it can give when attaking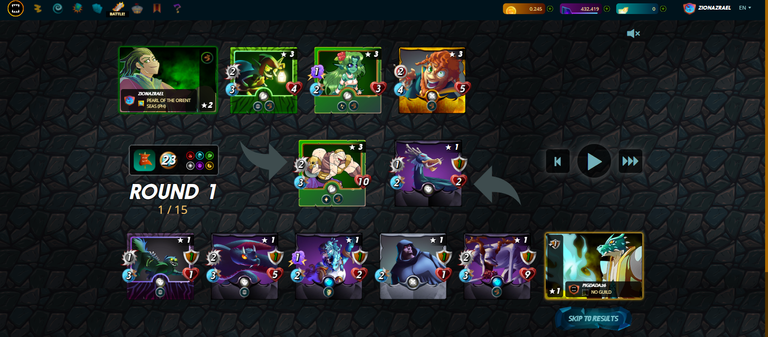 Battle Replay
2nd Battle
This time with more mana cap given on the battle I positioned the Supply Runner to the 2nd last position, Now you can also see that there are again a Sneak Type monsters used by my opponent. I can clearly see now that my decision to used Mylor as a summoner is effective.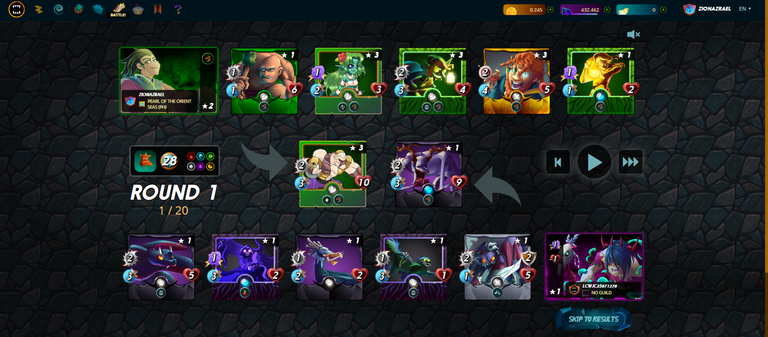 3rd Battle
In this battle there are no Sneak type monsters used by my opponent, Its a battle of tank toughness and the damage on the back lines. Now my Decision to consider a strong tank is I can say that it is also effective.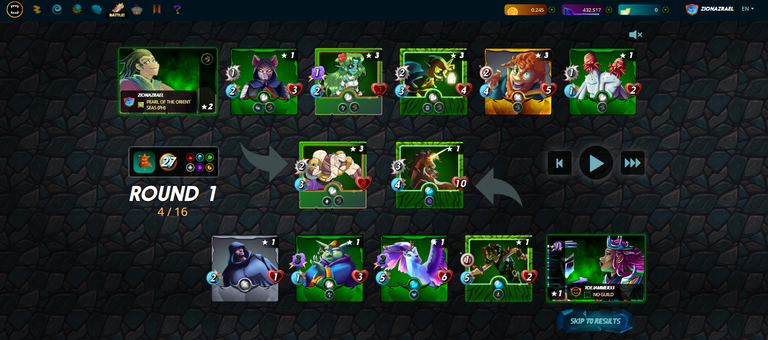 4th Battle
I want to show why I did not used General Sloan As a summoner Even if it has a +1 Range attack buff for the monsters. A upgraded attack is good but I just cant find a better tank to used on the Life element that will not consume more mana because i also needed the mana for the support.
Tank toughness (X)
Postion (X)
It is a good target for the sneak type monters and I can't get a counter damage because I use a Different summoner now.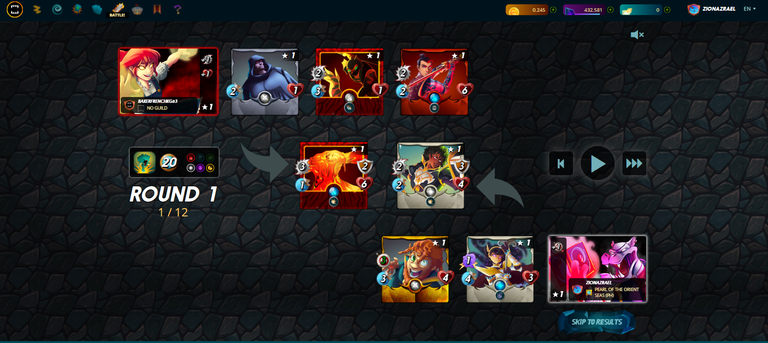 5th Battle
On this battle, there is a battle rule that no sneak monsters can be use. Is my Supply Runner safe now? Not yet Enemy can still use the opportunity type monsters.
Having a level 3 Supply runner has a 5 Hp or life so it won't be the first target of my opponent opportunity type monster. so I included a low mana and low health monster at the back so that it will be the first target of my opponent and my opponent monster health will be reduce if it attacks.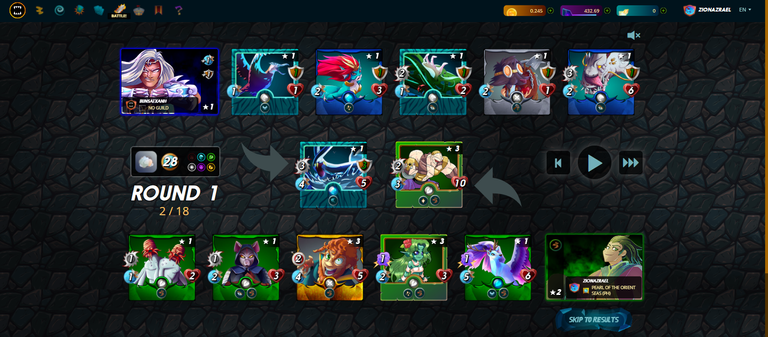 Battle Summary
Did My Strategy Work?
Having the right preparation for the battle is very important and considering What Summoner and Tank to used is a good preparation, Based on my battle I can say that my Strategy and preparation is effective.
Things I need to try next time
As I have mentioned A used a defensive type lineup for my battles. Next time I will try the offensive type lineup using GENERAL SLOAN as a Summoner that gives a +1 Range Damage.
Thumbs Up for Supply Runner
I like Supply Runner because it can be used and combine with different type on elements, Having a Neutral Monsters is a good strategy to maximize the used of Mana Cap and the Battle rules.
That will be all, I hope I you learn something from My strategy though I am not an expert about the battles on Splinterlands. If you have a better strategy or suggestions I will gladly take it. Thankyou in Advance!!!
---
---