Last Hour Engagement in Rising Star and Splinterlands
Hi.
Got another 30 minutes job break and thought to write this article.
Splinterlands and Rising star. What have I done during the last hour....even if I should have been working.
I decided to do a few small missions in Rising Star, hoped that my luck will bring me a slice of pizza....but it didn't.
So I have to wait to hit it for a bigger mission of 3 hours.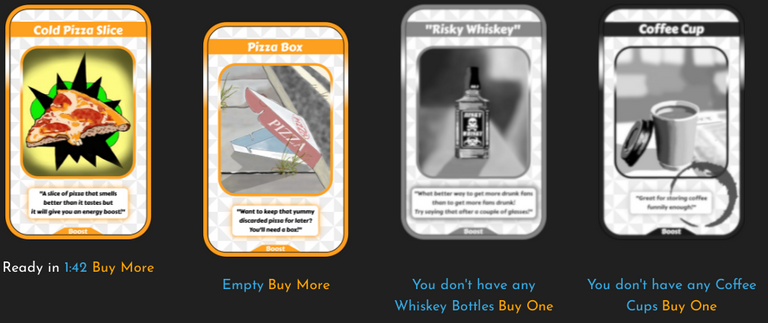 NOTE TO SELF: I think I'll be buying a few pizza boxes from now and see how I can rise my luck maybe during the missions I will get again free pizza as I did once, in the beginning of this game.
So, for the moment, I am waiting for that cold pizza slice to "come to life" so I can use it for the Saturday Headline mission.
It will happen again during my working hours but I just have to do it.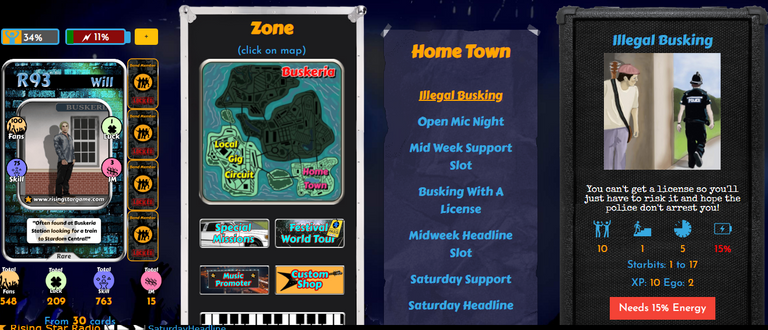 Splinterlands, you have let me down a few times during the last hour as some issues occurred and you went down for maintenance.
Even when you came back, you still had something more to say or I was too anxious to open that chest and clicked it twice: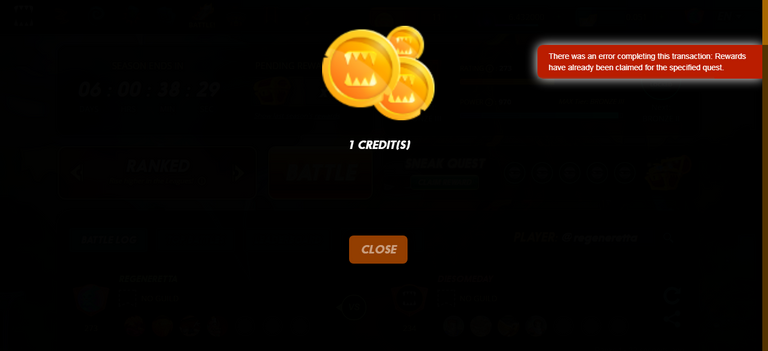 1 credit should be enough, right? Well, I'm in Hive for the whole engagement. I also like game rewards a lot!
Got this one a few days back, I have to learn how to use it: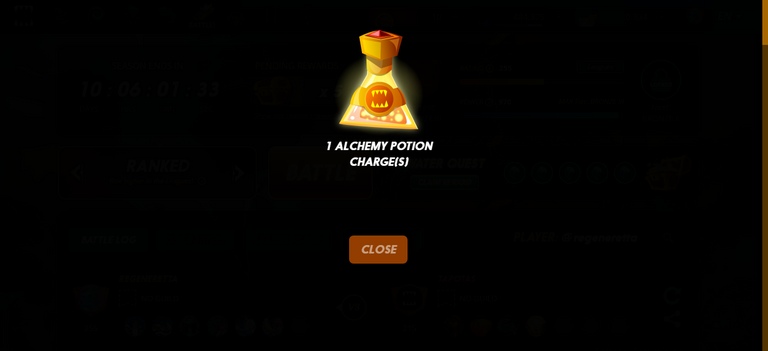 It took me 2-3 hours to finish this quest today because of the workload, Splinterlands issue and poor laptop hardware. I hate not being able to play properly. But I am happy to be playing these games!!!


Have I told you that I like this little monster?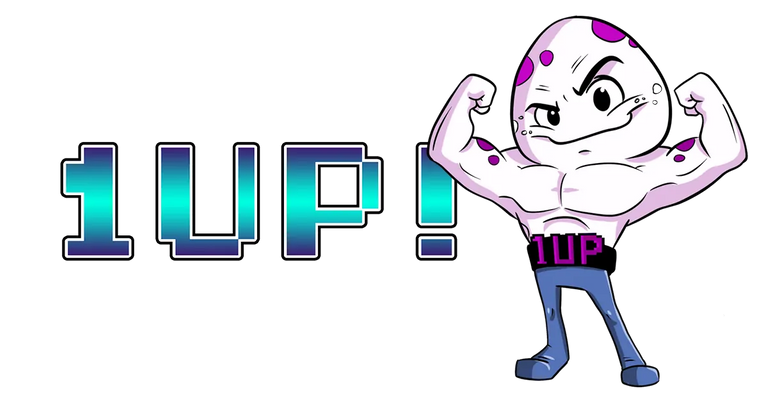 It belongs to the 1UP community.
Read more here
Wishful thinking:
I imagine a day when the CUB and LEO will be cards in a blockchain game and where we can use our LEO, BLEO, WLEO in different ways. Gamefi Revolution! Playtoearn momentum and own your future!
Thank you for reading!
Zpek/Mike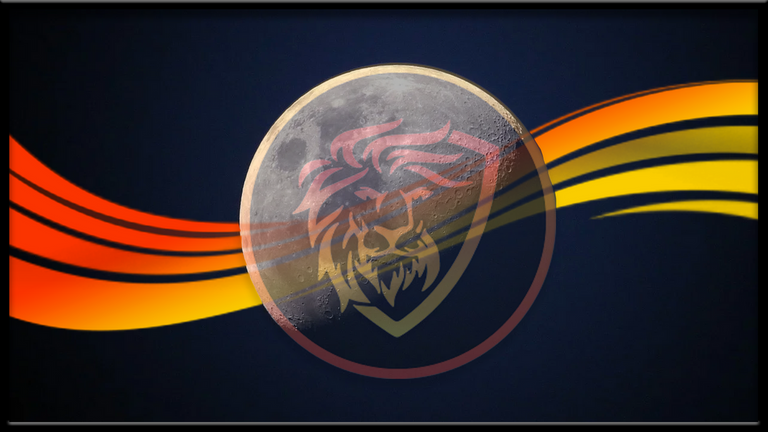 ---
---