NFT Morphism - Pelacor, a Decent Card I Appreciate

Hi all,
Welcome!
I was just reading about defidojo.dev in @aggroed article and I have to say that I am simply amazed of the new developments and improvements we get in Hive.
Here, feel free to check it out.
From a dev sky, where I bet our voice has no echo, back to the game within the game in a life within a dream. :))
Just got this today and I was surprised to discover one more Pelacor, the Bandit. And I'm frequently using this one, even if it doesn't have a lot of Mele, it does have some good speed and the sneak ability plus some chances to avoid some hits!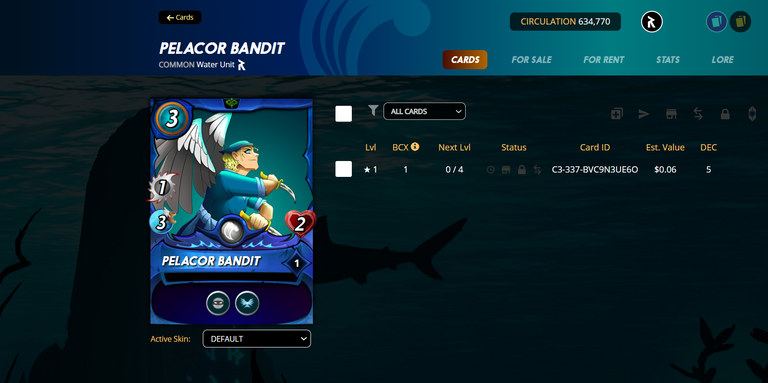 Here's the complete collection of Pelacor that I currently hold:
The latest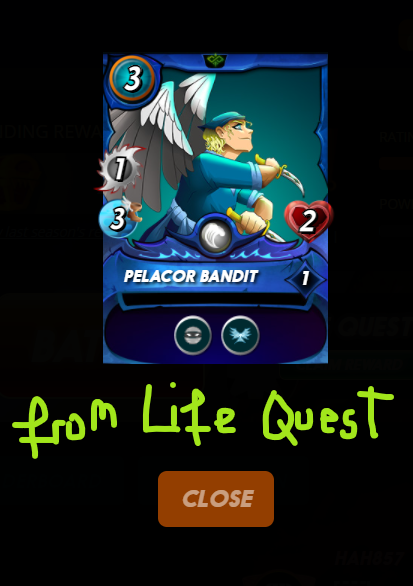 Pelacor Conjurer, that I have rented for a while since I'm not really using it: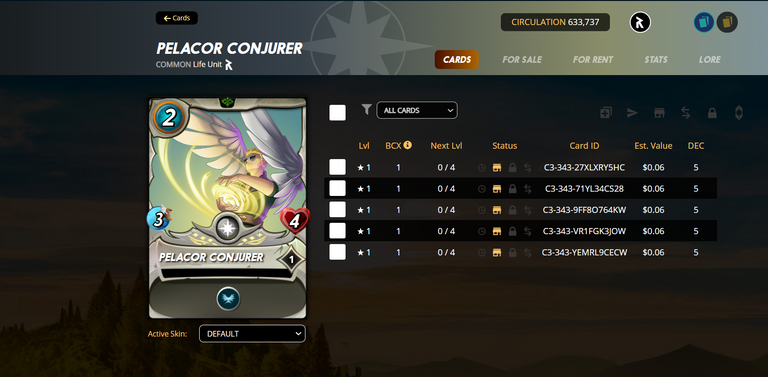 Pelacor Deceiver that I liked to use before the new Chaos Legion with the new cards came: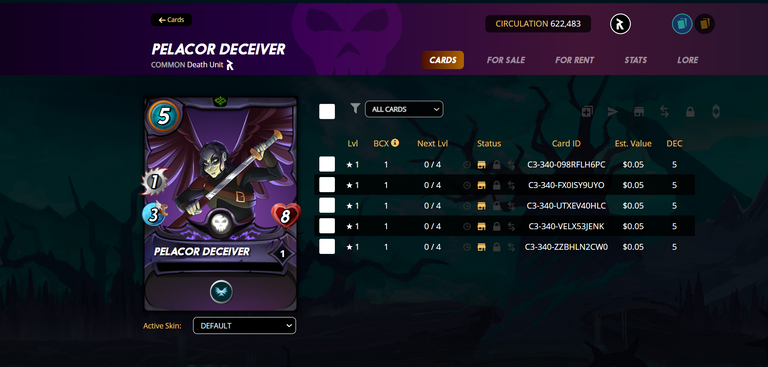 I still think it's a very useful card in some situations. For now, it's all rented.
Next!
Pelacor Arbalest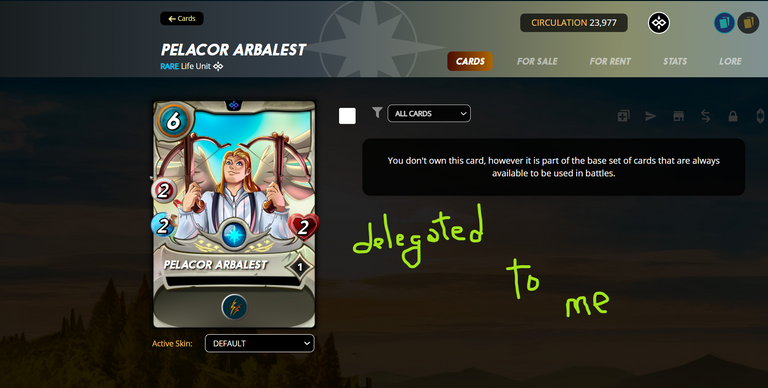 Yes, this one was delegated to me by a wonderful lady. I like it because it can hit...both sides :P unfortunatelly, its life sux.
And now: Pelacor Mercenary!
I find this one so innocent and it really helped me a few times win some games. It's on the market for rent but, overall, a good asset for Earth.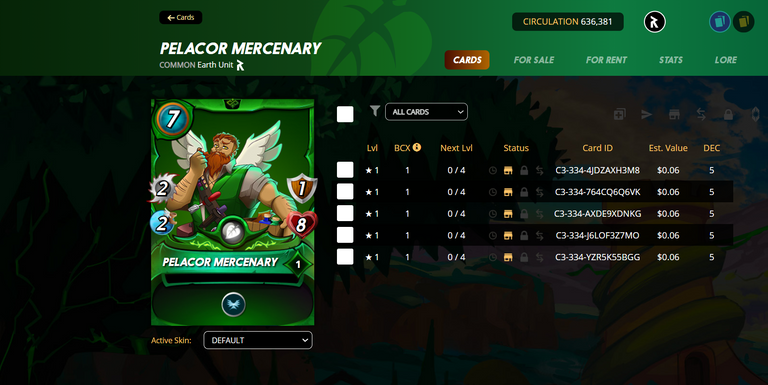 I hope you like my collection and I look forward to discovering more of them.
Thanks for stopping by!
With respect,
Zpek aka Mike
PS: Want to read an interesting Chaos Legion story? Check out the Uriel the Purifier story here! ~offered by @splinterlands
---
---