Hive Marketing: How do you introduce people to hive?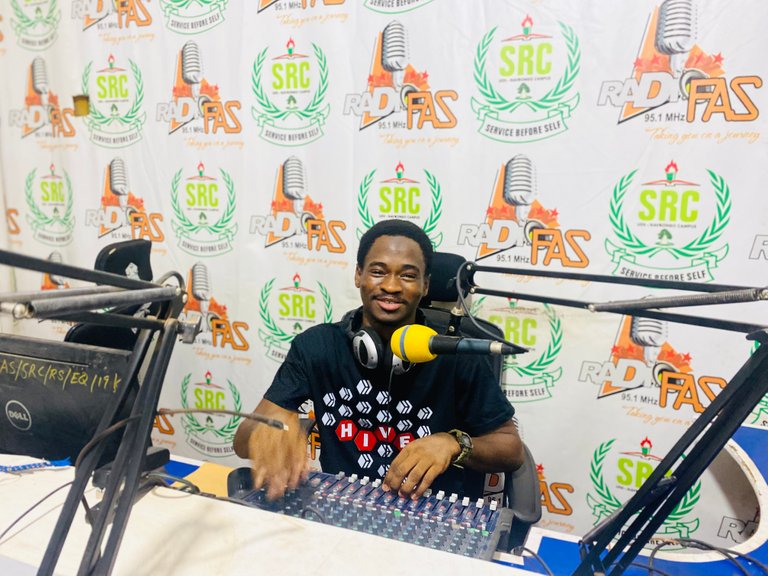 When you think about Hive marketing what are the first things that come to your mind?
Wait, let me rephrase that.
How would you or do you introduce Hive to people?
Now this is a better question. I know from the first question your mind went to stuff like digital advertisements, print like stickers, banners, billboards, apparel like T-shirts and other souvenirs, presentations, seminars/conferences, and so on. The list goes on. But… I need you to calm down and take a look at the rephrased question. "How would you or do you introduce Hive to people?"
How would you or do you introduce Hive to people?
I personally have a very interesting way of introducing people to Hive. Well, it depends on the kind of person I am introducing tho. But it could work on other kinds of people.
Many hive users go the long way to confusing people about technicalities of rewards systems and scaring them away with the having to write long articles on a daily basis. Which just sounds daunting and tedious.
I choose my way of introducing people to Hive because of my own experience. Because of the experience I had when I was first introduced to a platform like this (the legacy blockchain: steemit).
When I was first introduced to the platform I simply could not believe it. I just thought it was too good to be true. They used the rewards system as incentive to win me over. But it only confused me the more and raised more questions in my head. Also, that was about my first time hearing about blockchain. I simply could not wrap my head around the whole thing.
Today I am here, 3 years on, and I regret that it took me 3 weeks to sign up, from the day I was first introduced to it. I remember I was introduced to it a week before @depressedfuckup, then I signed up about two weeks later when I had seen his less-than-2weeks-old account. We were going crazy about the technology. We had not seen anything of the sort.
Our headache was getting people to understand that this is real shit! 😄
The easiest way was to not just show your account but to just take a look at your improved life. our bigger appetite and tastes 😁 Yeah, that was a moment.
Now I have a very direct way of introducing people to this platform. I do not talk much about the benefits because people will simply not believe me. (Like I didn't, myself)
I introduce you to Hive as a way to improve your life, to meet a very welcoming community of likeminded people who are excited to learn about your interests, your skills and passion. You share your stories with them in the form of a post(just like regular social media), but instead of "Likes", here we Vote on your posts with real money.
I only approach people who I think they have something to share.
This is an example of how I approach people
Say they like drawing/painting (arts).
Gosh you are talented! You know I have been admiring your arts for a while now right? [Compliment them and make them smile, at least]
I know a community that would love to see your artwork. I know they will appreciate your talent.
Here, I will help you create an account so you can start sharing pictures of your artwork with them. It is a social media platform but instead of "Likes"(like regular social media), we use a voting system and they vote on your posts with real money. I know they will love your artwork.
😊😊
---
This is the approach I use now. All the technicalities, they will learn as they start using Hive. I am always here if they have any questions.
My kid brother likes to draw and I have always admired his talent and effort. As I do not have a skill like that. I have always thought of ways I can support him.
I came home a few days ago from school and saw some his drawings being hanged on the window then I was like, Ahah! Come here you poor boy, share your drawings with the world on Hive.
Confession: I made him write his introductory post and after reading it I was shocked how he could write so well. How he made to so articulate. I just told him to write about his personal background, his interests, and about how he likes drawing and sports and any other thing. And that he should make sure it's not less than 500 words. That's all I told him.

Take a look at it for yourself.

Kindly give him a warm welcome.
---
The ZZZINNN Show is coming up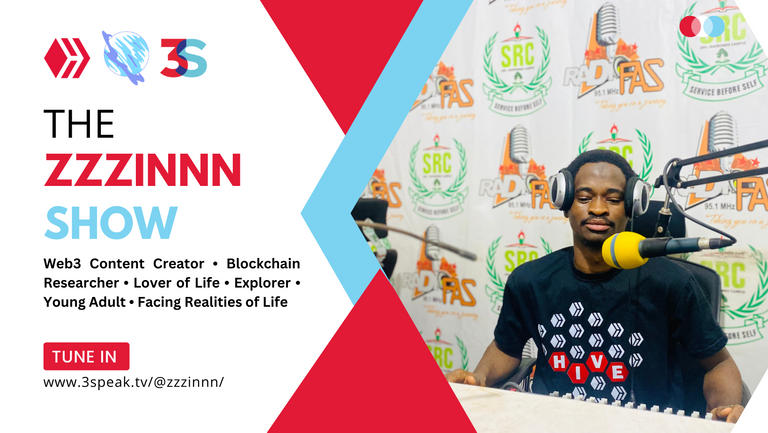 A show that will scout all impact projects happening through the support of Hive, and talk about it to the general public outside of Hive. This is meant to throw more light on how Hive is impacting lives across the globe.
…
We will use Web2 platforms like Twitter, TikTok, and YouTube to spread our word. Other side contents will include interviews with leaders of such projects and other deserving hive users.
---
Thanks for passing by.
You can support my blog with your upvotes, reblogs, comments, and or a follow.
See you in the next one!
---

Source
---
---