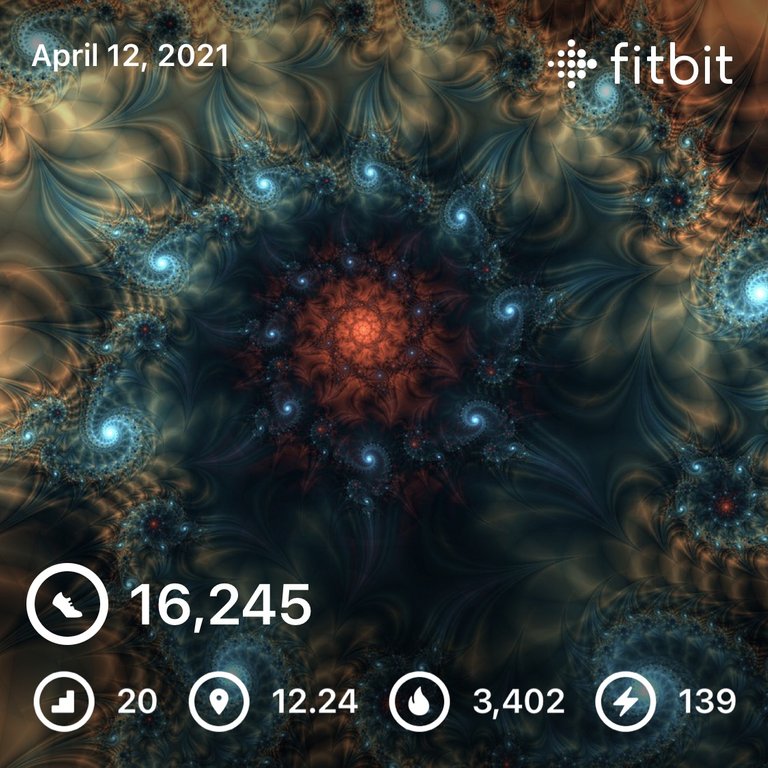 Well, I almost got a full night, less than an hour short, but I was up at twenty to four (which means I crashed at baby time last night).
What else to do but the morning routine when the Sun isn't even thinking about coming up yet. Just the usual, did some dishes that kinda got backed up in the sink. The crypto markets were remarkable only in how unremarkable they were, yes, we had some green candles, but still no volume, nothing behind it. There's the big Coinbase announcement about their IPO...hopefully we might see some pump surrounding interest in that?
I realized that I'd totally forgotten to post my #AutomaticWin from hiking yesterday. 🤬 I could have done a "yesterday" ActiFit post, but I figured that would mess with my followers, so instead I used it as an excuse to get a third one in a row! 🏆💪
I did remember to post that one properly later on, so that was an official one. 😄
I had meant to record some more Calculus lecture videos over the weekend, but procrastinated badly. That did kind of put a fire under my butt to get some of that done and I figured I could likely kill two birds with one stone. I didn't go out for a proper walk, but earned a ton of steps moving around teaching and then did some laps to finish up afterwards.
Took quite a while to upload again this time, but I was at least smart enough to realize I could turn off the sleep function so I didn't have to keep waking it up every minute or so! 😛😆
I took the newfound freedom from the phone to jack in to the Oculus for a while. Cranked a bunch of new high scores playing through my "favorites" playlist and worked up a serious sweat. Fitbit counted it. 👍
Let it recharge (and dry off 🤢) for a bit and then played some of the new game I got: Swarm. There's definitely a lot more people playing now...while I was at the top of the leaderboards when I first played, now I'm coming in in the hundreds. 😱
I'd been playing through on casual (which is quite hard as it is), but I figured it best to put my big boy pants on and start playing on normal without any of the assists.
Was a bit worn out by then, so I laid down and tried to find a scary show to watch. Surprisingly, I didn't fall asleep at all, but now I can't even remember what it was. 😡. Something from India, about a haunted house...not too much happened yet, but it's still intriguing enough to keep me awake and interested.
After Wenche got done with work, she made some yummy turkey tacos for dinner and I played some Splinterlands while we watched Cuckoo before bedtime.
---
Well, yet another calm day in my city, can't complain about that...and the taxes seem to be lightening up enough to present a glimmer of hope, but it's only just a flicker and could be snuffed out at any time.
I've half been considering saving enough to at least alleviate the unemployment penalty. Also considering just sending it all over to Solairitas and just dealing with the one (combined) city. Dunno, we'll see.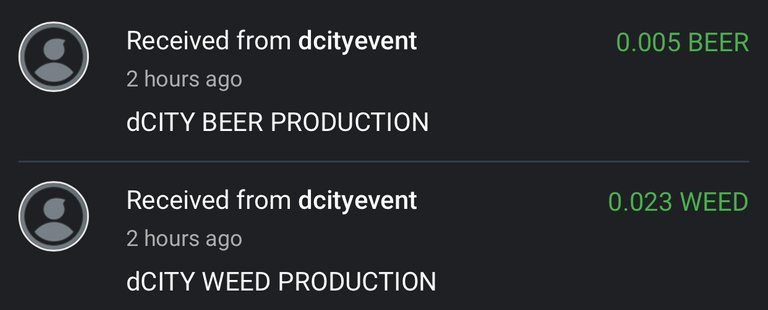 ---
Got all my Holybread tasks done for the day and despite waking up to find I'd been slammed all the way back to seventh, I fought my way back. Doing well so far on saving gold for potions, got enough for one...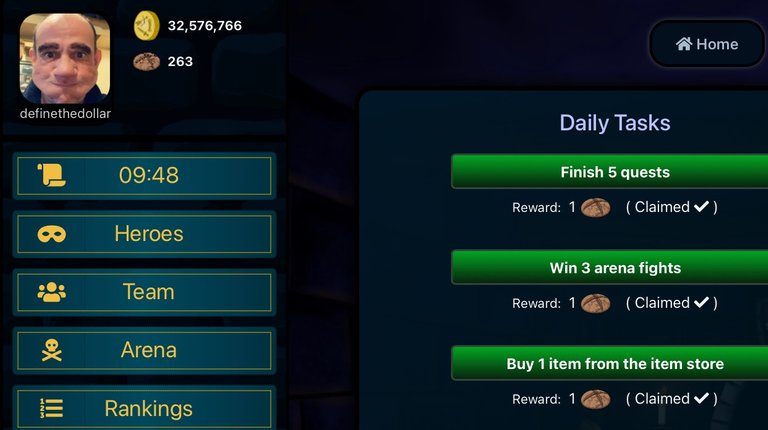 I still can't beat rms, but I'm happy back at third (second). 💪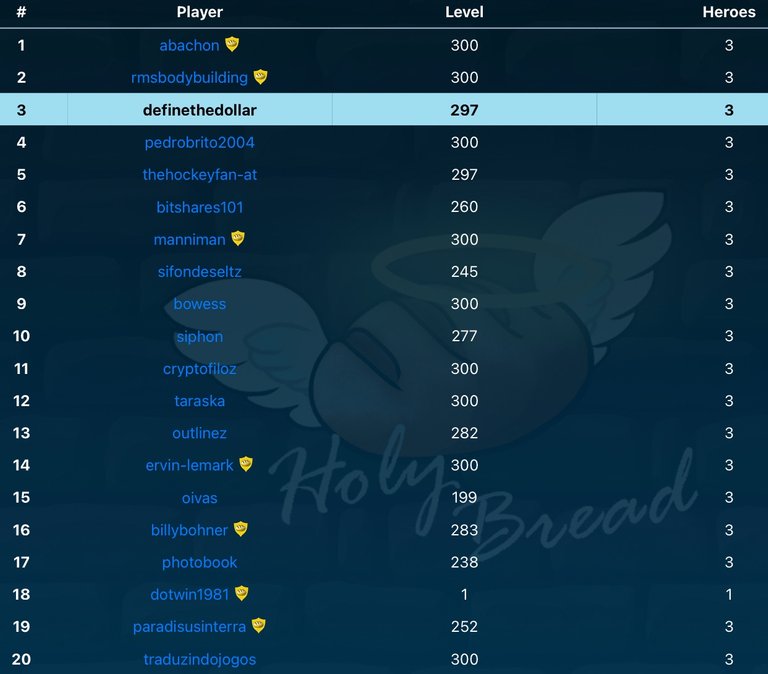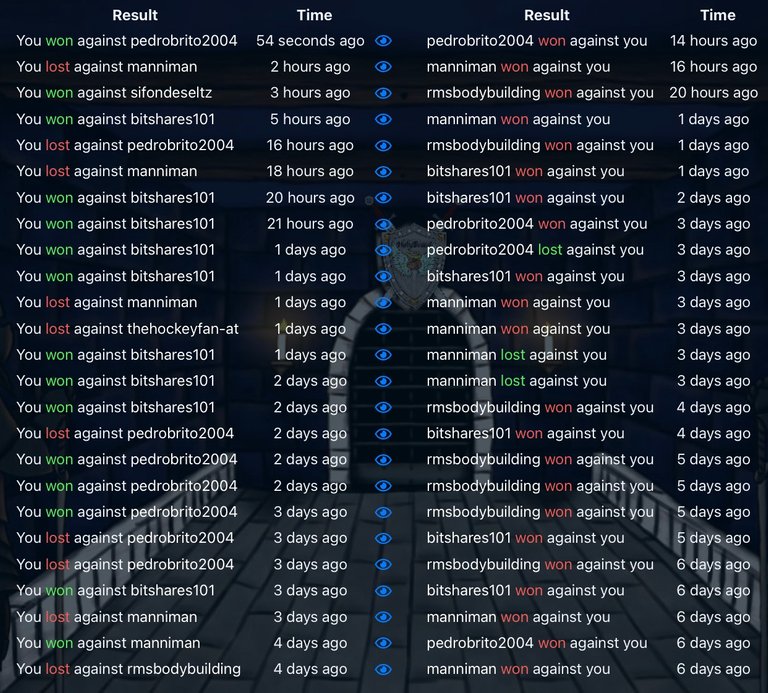 ---
Still not gotten a brew going on CryptoBrewmaster. I put in the quest for lager yeast but haven't claimed it yet. I think that's the last one I need, though.
---
Once again, I wasted life playing Splinterlands.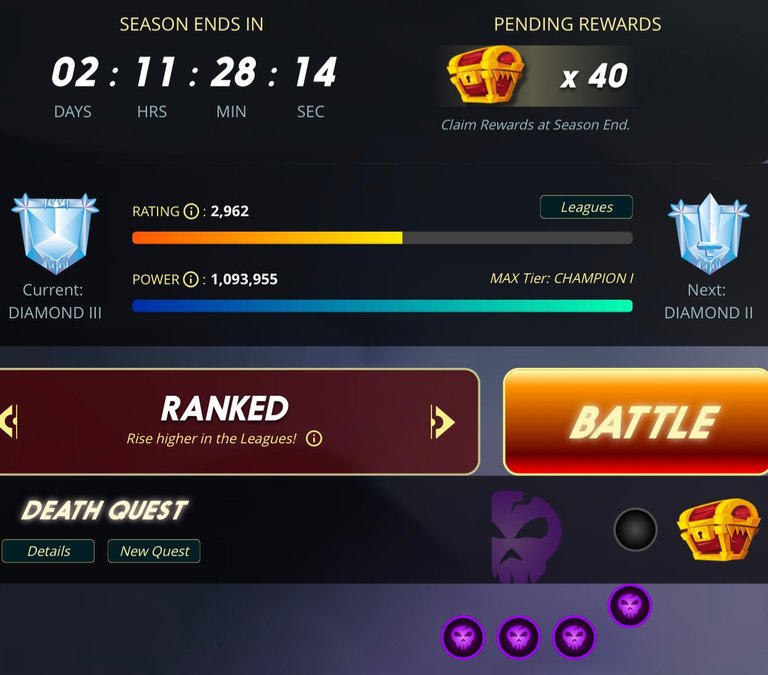 I just couldn't seem to get a win with Death splinter, so I got frustrated and rage quit relatively quickly. Still nothing to show for it and only a couple days left in the season...might just leave it alone until the reset.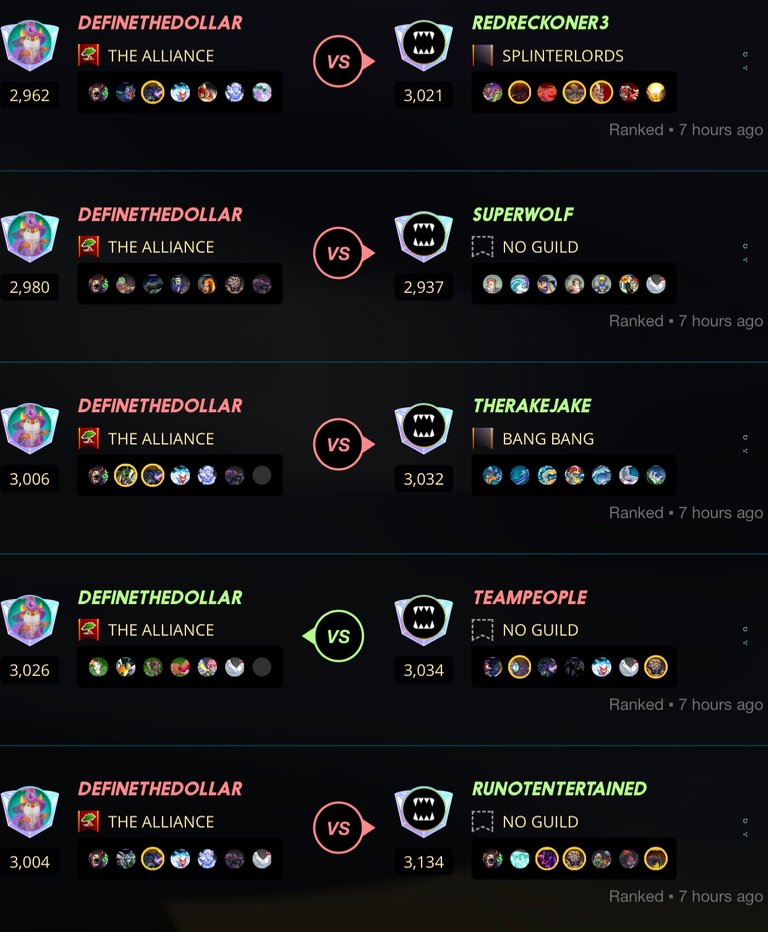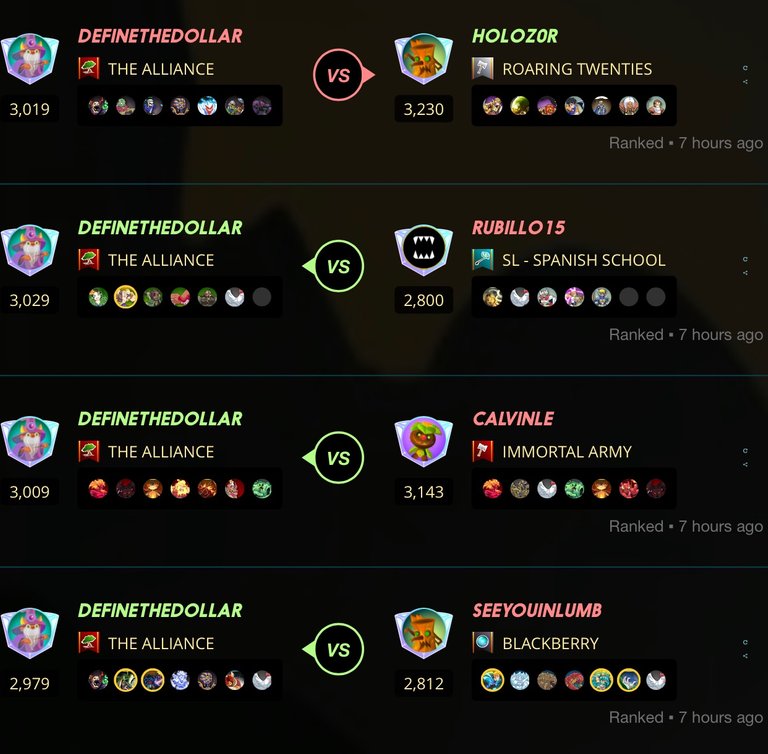 I did get a couple of the new airdrop cards, though! 😄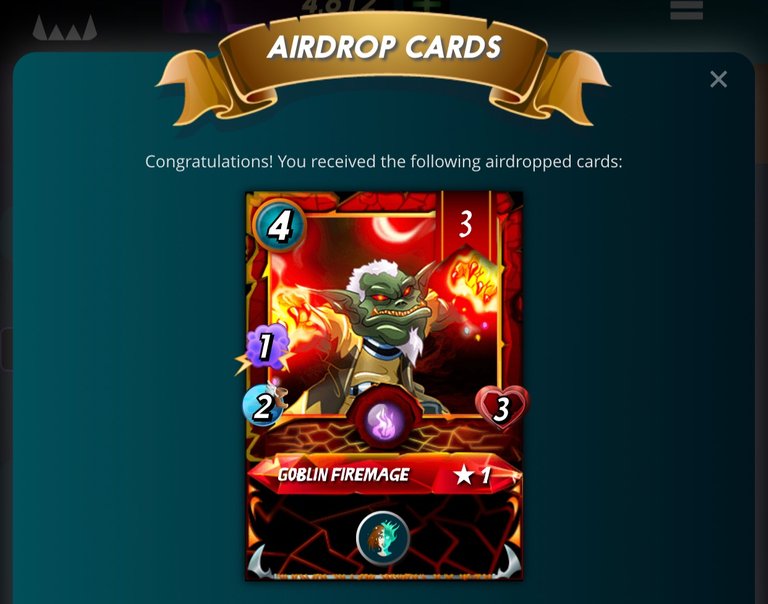 ---
Got my stats for last week. Happy to see that #DoubleDay highlighted there, but I ended up with more red flags than I was expecting. 😢 Been on a #AutomaticWin streak for the last few days, so hopefully this coming week will have some more green.
---
Proof of #AutomaticWin:
---
Average Last 7 Days: 13,818
Lifetime Average: 15,293
10k per Day Streak: 58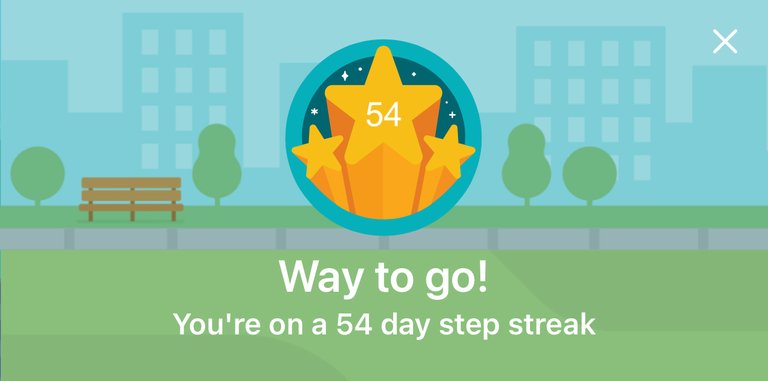 Longest Streak: 204

Distance on shoes: 401.94 km
Distance on hikers: 51.52 km
#AutomaticWin Tally: 339
#AutomaticWin Streak: 3
Longest Streak: 19
#TripleTen Tally: 118
#TripleTen Streak: 0
Longest Streak: 7
#DoubleDay Tally: 162
#DoubleDay Streak: 0
Longest Streak: 5
Highest Floors: 120
Highest Daily Points: 41,528
Zombies evaded: 0/0
Mindfulness Diary:
Health: 86%
Satisfaction: 79%
Energy: 80%
Productivity: 85%
---
Referrals: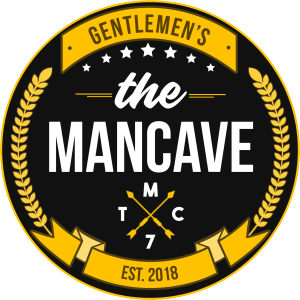 Power up and Hive on!