Even though I was up at the wee hour of four thirty this morning, I actually got a full eight hours! Yay! Was actually able to watch some TV in the afternoon without my eyes rolling in the back of my head.
Did the usual morning routine. Bitcoin had a sharp pullback and I almost took profit, but it seems it has found support around $30k and had rebounded somewhat. ETH is going nutso, back up over a thousand! Seems like it may be leading the pack for a coming altcoin season? The bitcoin dominance has been rising rapidly (institutional plus FOMO buying), so we may see it roll over here in the short to medium term. I just keep praying that HIVE will catch a bid.
Less than a week now until the next semester starts. I've got Calculus I and II this semester. 😄🤓 Been nagging at myself to get some stuff ready early and not procrastinate, but so far I'm procrastinating.
Played through a couple goes at Until You Fall, didn't do too bad, but didn't get any further than previously. I was mainly focused on gathering the shards to upgrade weapons rather than the temporary in-run boosters. Got enough to upgrade a new sword to a usable level. It looks so wicked badass!
Then I went back into playing Drop Dead: Dual Strike. The individual runs aren't super long, but they're fun and there's quite a few of them, so the game is reasonably long. I only have a few more levels left, but I'm totally stuck trying to enter a code into a bomb while fending off massive zombies 🧟‍♂️ and quit after dying several times at that same spot.
Gave the multiplayer horde mode a go. Got paired up with a guy from Scotland and we did pretty well, made it to the twentieth wave, anyway. There's a solo horde mode as well that I haven't tried yet, so plenty of zombie blasting fun.
I realized that I had one last episode of American Horror Story left and since Wenche went back to work today I got the chance to watch it. They did a good job of closing out the season, the ending was very satisfying. Unfortunately, that was it. 😏 So, time to look for something else interesting.
I started watching Alice in Borderland. It's in Tokyo, but dubbed in English, so at least not distracted by subtitles and seems like an interesting premise. I think they might be jacked into some hyper-real VR, but I don't really know yet. Just watched the first episode or so and the game they're trapped in is a lot like Cube, gonna' keep with it.
I also dipped my toes into Dhedge. Been looking for long-term ways to help grow the Solairitas Project, so bought some and transferred over. Actually sold quite a few SOL the past couple days! 🤩
Had some quick leftover pasta for dinner and then was starting to wind down, but I had more than three thousand steps left to go for the day and no good reason to break the streak, so I busted out some laps.
Been quite a while since I did straight laps around the house, but my arms and shoulders were feeling worn out enough not to want to push it with more Beat Saber.
I got more than half way done and checked the FitBit, but it didn't recognize it activity for the day, so I quick put it on for the rest.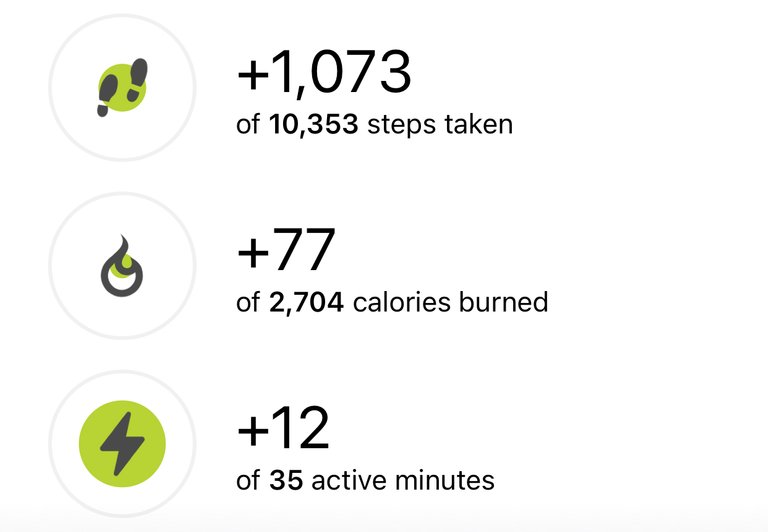 As I was doing my laps, kitty sat and watched. I really wish this pic had come out clearer, he looked like the absolute quintessential model of catness.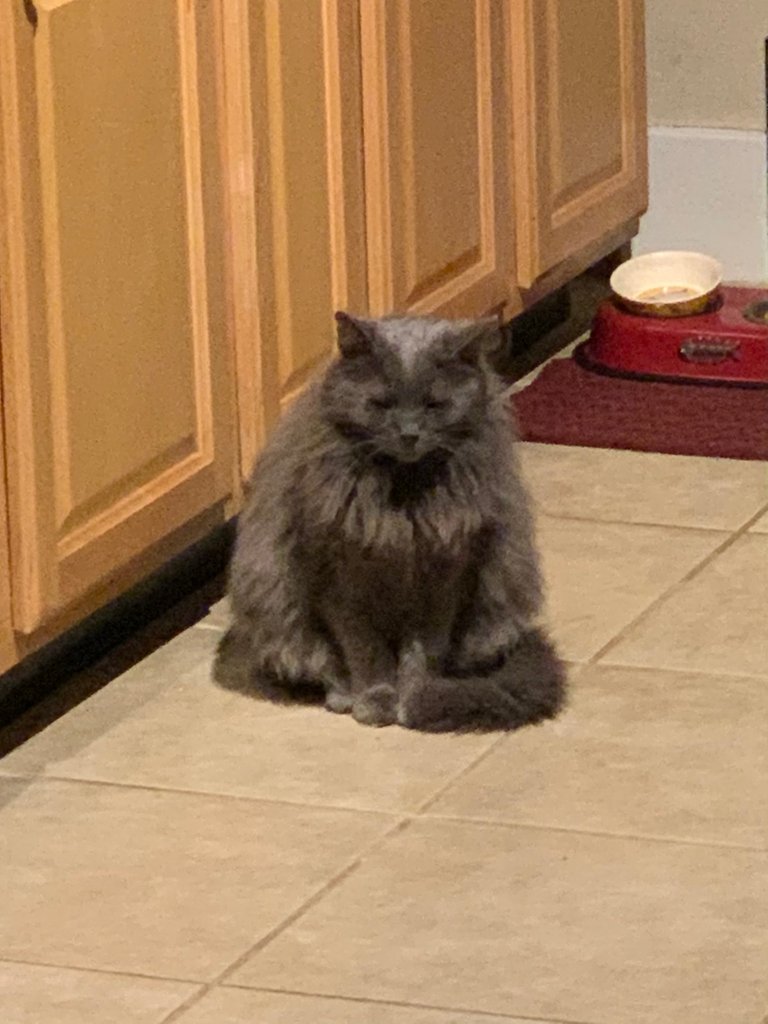 Once I finally got my steps done I laid down and watched about five minutes of Atlas Shrugged II before I was out.
---
Well, frickin' A! Got a double whammy today with a Power Outage and my Shopping Mall got robbed. 🤬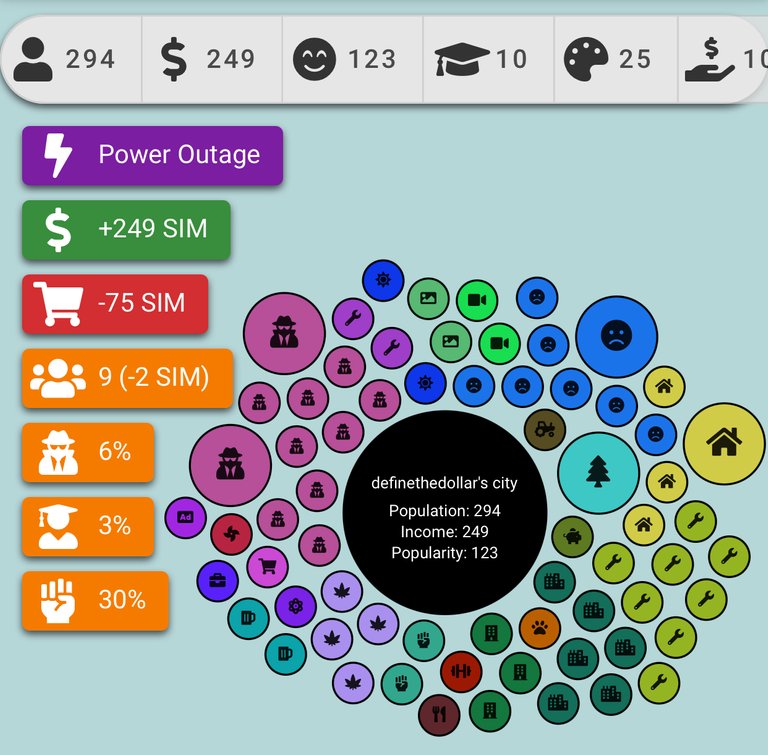 Definitely took a solid bite out of my income for the day. 😭 Maybe I should just snag some more Forests instead of risking more crime from another Bank. 🤔
---
Woot! Got all my Holybread tasks done today! 🥳 Getting seriously close to being able to afford that Lagendary Hero. And a double woot! woot! cause it looks like the vote bot is back! 🤩🤑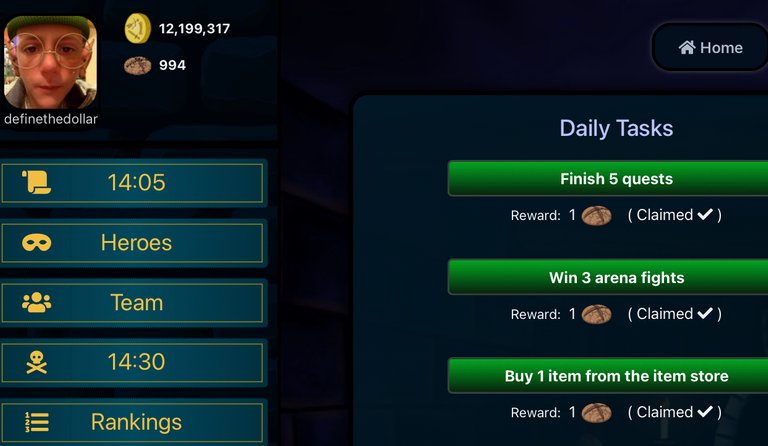 Still holding out at fifteen! 💪 Glad that it matters again. 😃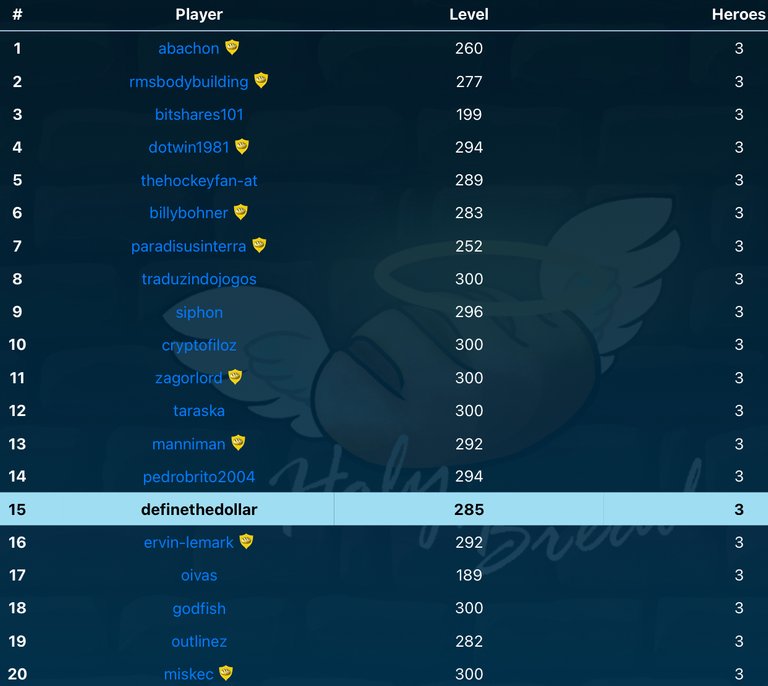 ---
Actually got lucky again and got a good quality brew over on CryptoBrewmaster. Got it sold out and moved up a bit. Just gathering ingredients now until next weekend.


---
Still a no go on the Splinterlands playing. The first week is nearly gone already! The window is currently sitting open in my browser, we'll see if that helps to remind me.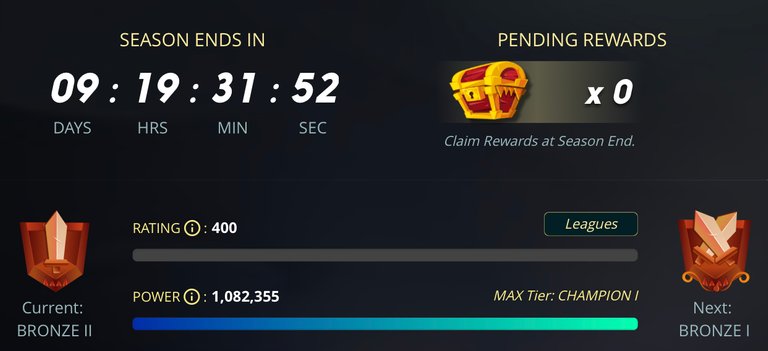 ---
Got my stats for the last week again today. Still posting up tons of red flags. 😢 I did get some more active minutes, though; I think that's attributable to Beat Saber.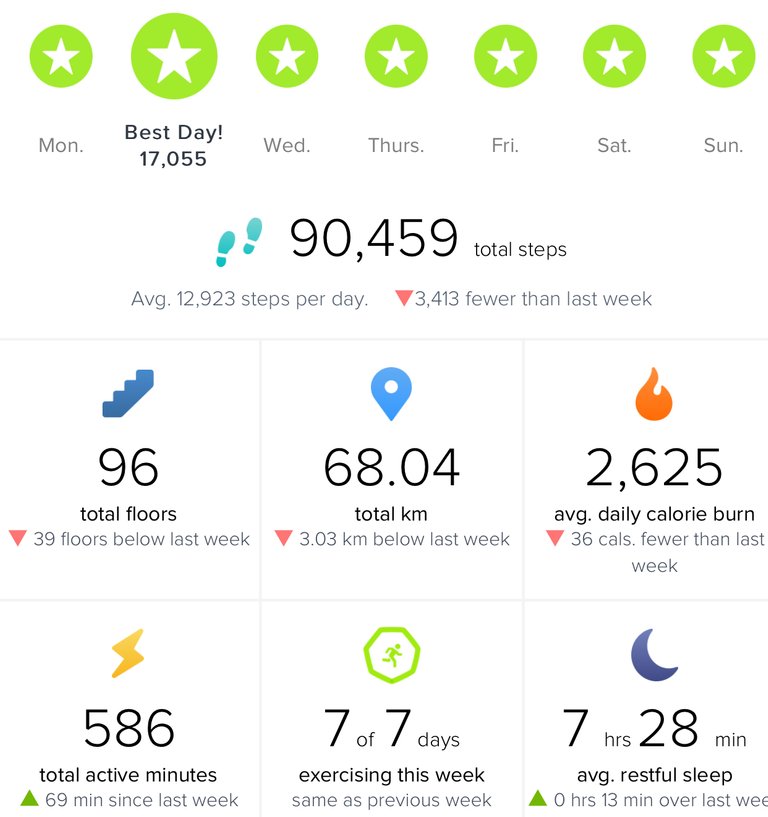 ---
Average Last 7 Days: 12,217
Lifetime Average: 15,521
10k per Day Streak: 9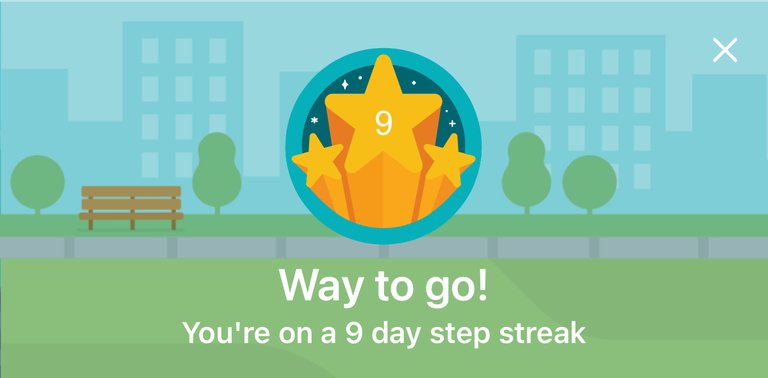 Longest Streak: 204

Distance on shoes: 236.74 km
Distance on hikers: 16.3 km
#AutomaticWin Tally: 306
#AutomaticWin Streak: 0
Longest Streak: 19
#TripleTen Tally: 117
#TripleTen Streak: 0
Longest Streak: 7
#DoubleDay Tally: 155
#DoubleDay Streak: 0
Longest Streak: 5
Highest Floors: 120
Highest Daily Points: 41,528
Zombies evaded: 0/0
Mindfulness Diary:
Health: 86%
Satisfaction: 87%
Energy: 87%
Productivity: 60%
---
Referrals: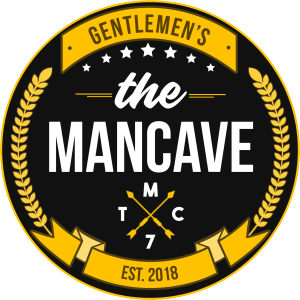 Power up and Hive on!