July 16, 21: AutomaticWin, Solar Eruption, Oculus, Napping, Picnic, TV, and Games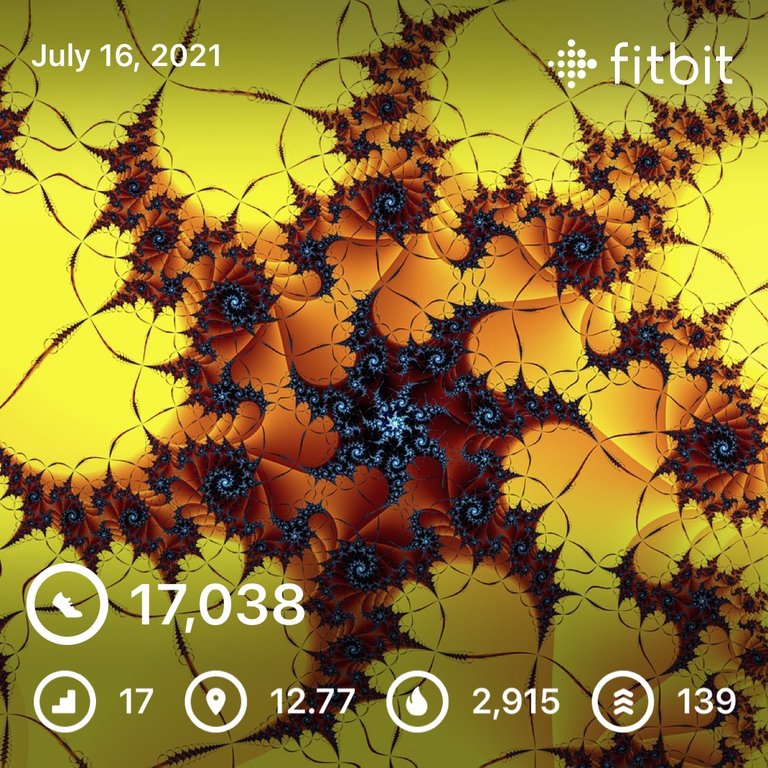 Nine thirty to quarter of six. Sleep cycle is on point, but again the FitBit said I was an hour short. I might have to agree today, totally passed out for an hour this afternoon. 😢
Crypto markets continue to give me ulcers. I did make a claim on Polydragon and swap it to MATIC to stake on Aave, but now I'm down so much ETH, I should have just let it alone. 😡 The USDC LP continues to get more and more lopsided and the f$&kers are routing MATIC transactions through USDC first which makes the situation even worse. 🤬🤬🤬
I have hundreds of billions of FIRE and other people have walked away with my USDC. I'm definitely concerned that patience is causing me to get left with the bags…all I can do is wait at this point or else lock my losses in.
Otherwise, the morning routine was fairly routine except: we got seriously lucky today! There was a YUGE coronal mass ejection from the Sun; an extreme halo blast that could have caused some significant (if not civilization killing) problems had it been directed at Earth. It's pointed south of us, so we should be alright, but one like that coming directly at us and we're looking at friggin' Mad Max time…got to watch the Sun!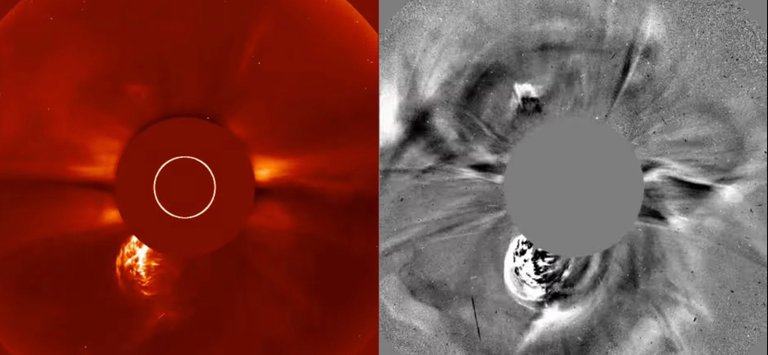 Spent some time researching and chatting with devs and I think I've got a handle on what happened yesterday with the css file and how to control versioning for that as well as the JavaScript…will save me some trouble hopefully going forward (don't need to keep clearing my cache - just change the version number in the enqueue call). Still, the computer sat open, ready to go, but I didn't touch it.
Was pouring with rain outside, so I did laps while I wrote my post for the day and kept the #AutomaticWin streak going for yet another day! 💪 Have a few more to go before I'm pushing new territory, but thinking I might try for a whole month. We'll see how that goes; the best laid plans of mice and men and all that.
I played about an hour of Journey of the Gods on Oculus. Not sure what happened, but the motion drilled me hard. I wasn't as much sick to my stomach (a bit) as I got that nasty headache behind my eye. Went to watch a little tv and relax for a minute and ended up passing out hard for an hour.
Woke up to a woodpecker destroying the fascia on the garage…well, destroying it more, there's wood-boring bees up in there as well. It's always something. 😡
I was still procrastinating on working, even though the computer was staring at me, and the day was mostly blown already anyway, so I just grabbed a shower and we went in to Wenche's work for a picnic gathering they had going on there.
They had mostly stuff for kids: face painting, dunk tank, that sort of stuff. Little ham sandwiches and a bag of chips was about it. However, they did have some oatmeal raisin cookies that were yummy and I had a couple of those. 😋
When we got back I considered doing some laps to get the #DoubleDay (was pretty close, to be fair), but I got lazy and plopped in front of the tube instead. We finished out the last few episodes of Atypical…man, we killed that one fast!
Started hunting for something else to watch and found Blacklist, which seems to be pretty good. I ended up at about an episode and a half and then I was out again.
I had a solid excuse not to go out for a walk or do yard work, I mean it was coming down so hard I had to go dig a trench in the driveway to get some of the water backup to flow along the garage instead of flooding it; but on the flip side, that really means I don't have any good excuse for getting some web work done. Hard being your own boss sometimes when you're a lazy worker and a mean boss. 😂
---
Meh, whatever. DShitty, that's about it.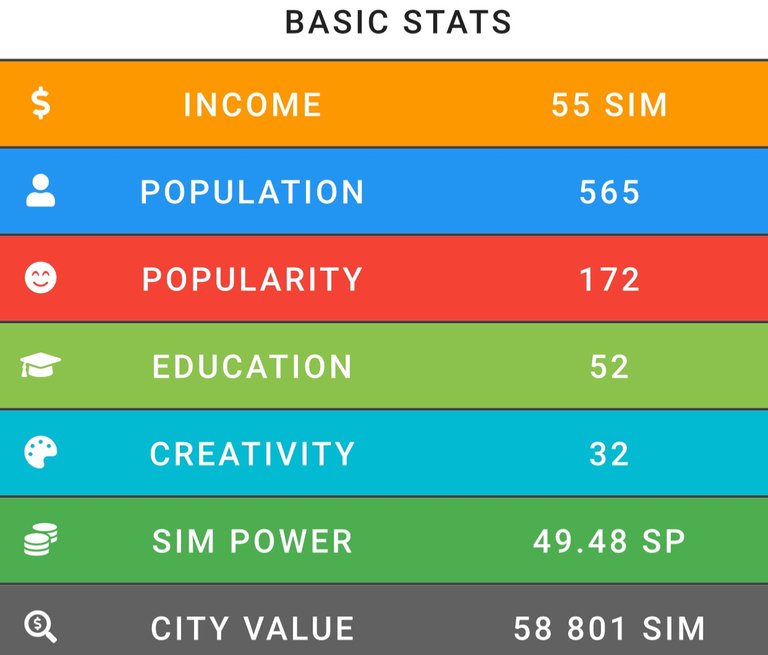 Once again the math doesn't work out, but it's in my favor for the moment…taxes may have changed in the meantime.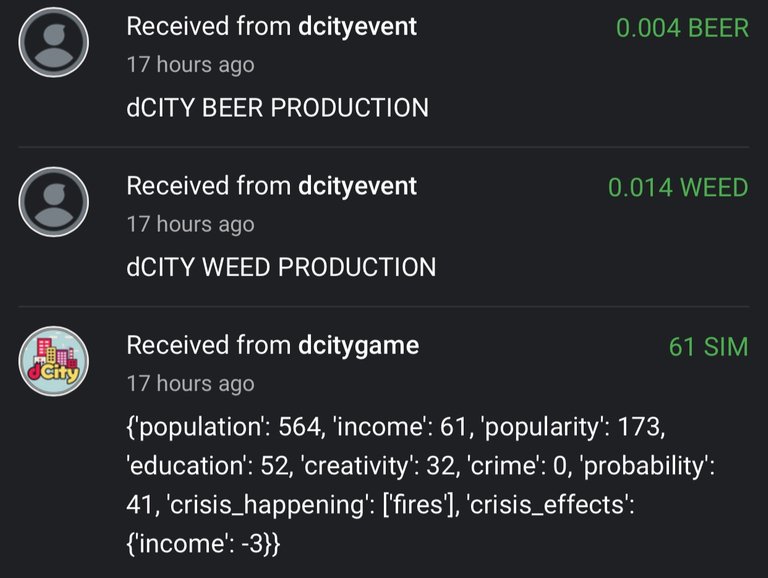 ---
Woah! For once I did get all my Holybread tasks done today! 🥳 Again, it makes no difference and has no point, but hey it's a goal achieved, right?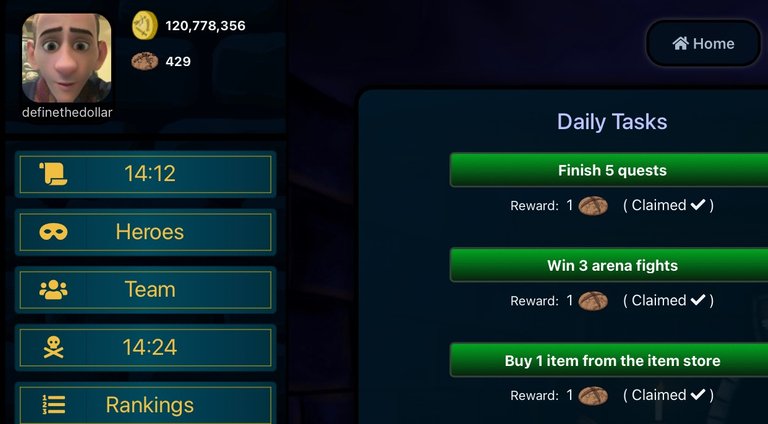 Still holding seventh and still no vote. 🤬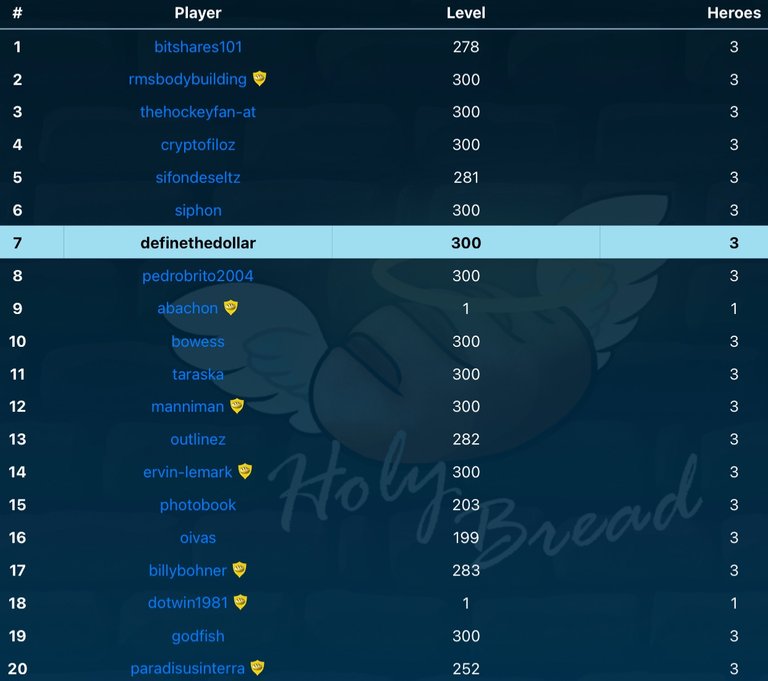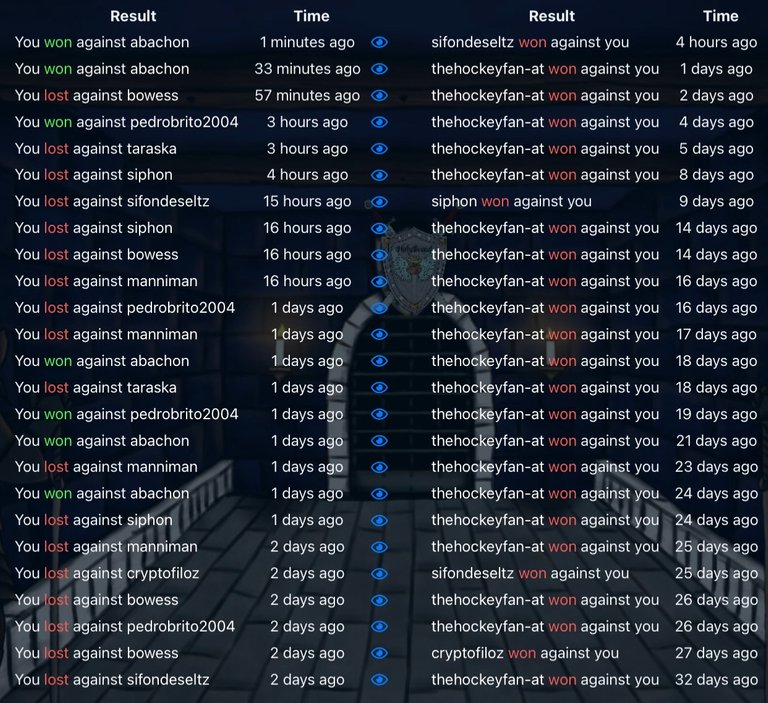 ---
I actually remembered to go in and collect ingredients on CryptoBrewmaster a couple times today. Got a pretty nice stockpile going, but need more yeast still. Should be able to do another brew in a day or two.
---
More of the usual on Rising Star. Nothing major today, just missions and lessons. Despite the addition of new cards, I can't seem to get above five hundred on the rankings…I suppose that's the consequence of starting late (although I tried and couldn't log in on mobile when it started because it required Keychain - have to use HiveWallet to access it now as it is).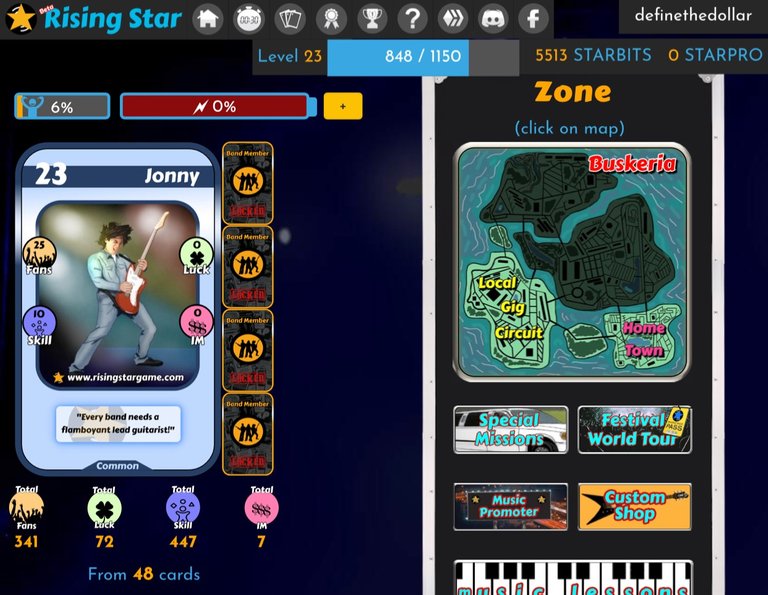 ---
Played some Splinterlands in the evening. Wasn't very fun, but forced myself to play until I at least got the daily quest done.
More or less zero progress in the rankings, lost as much or more than I won.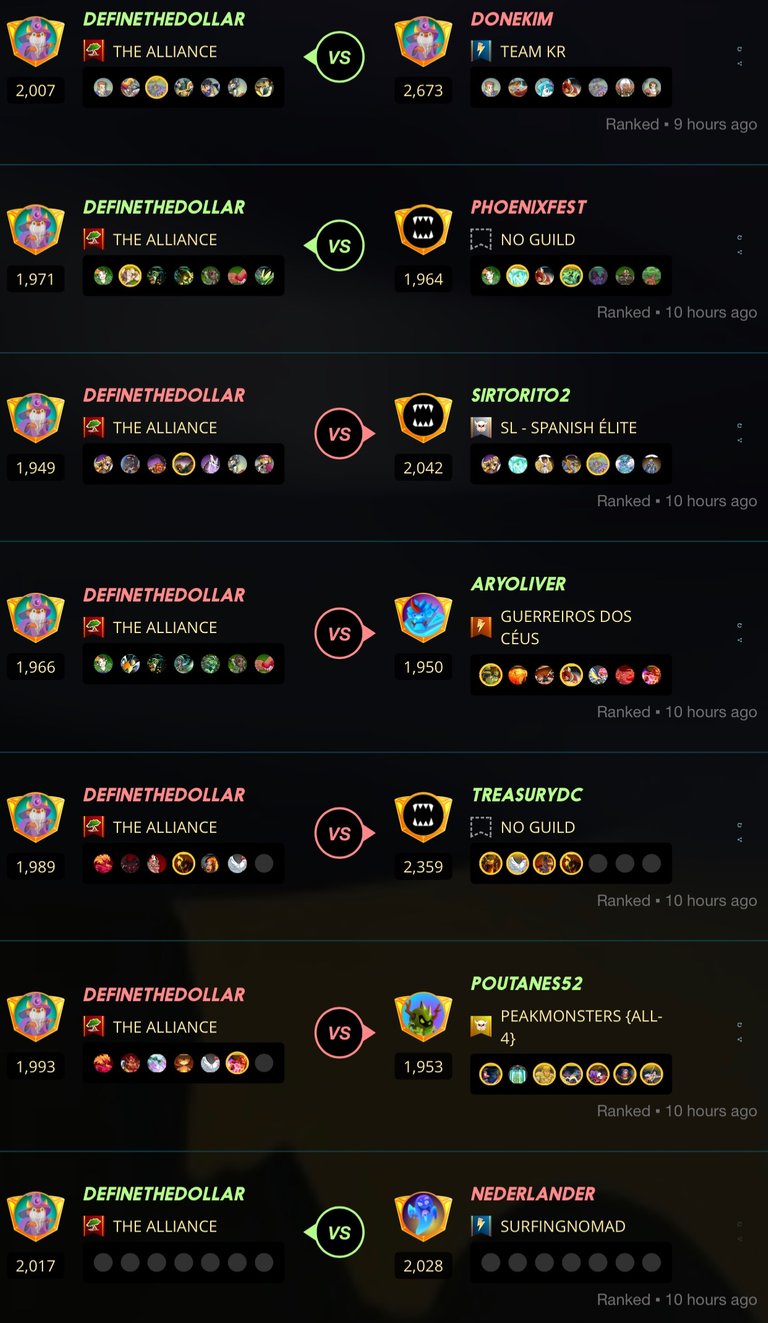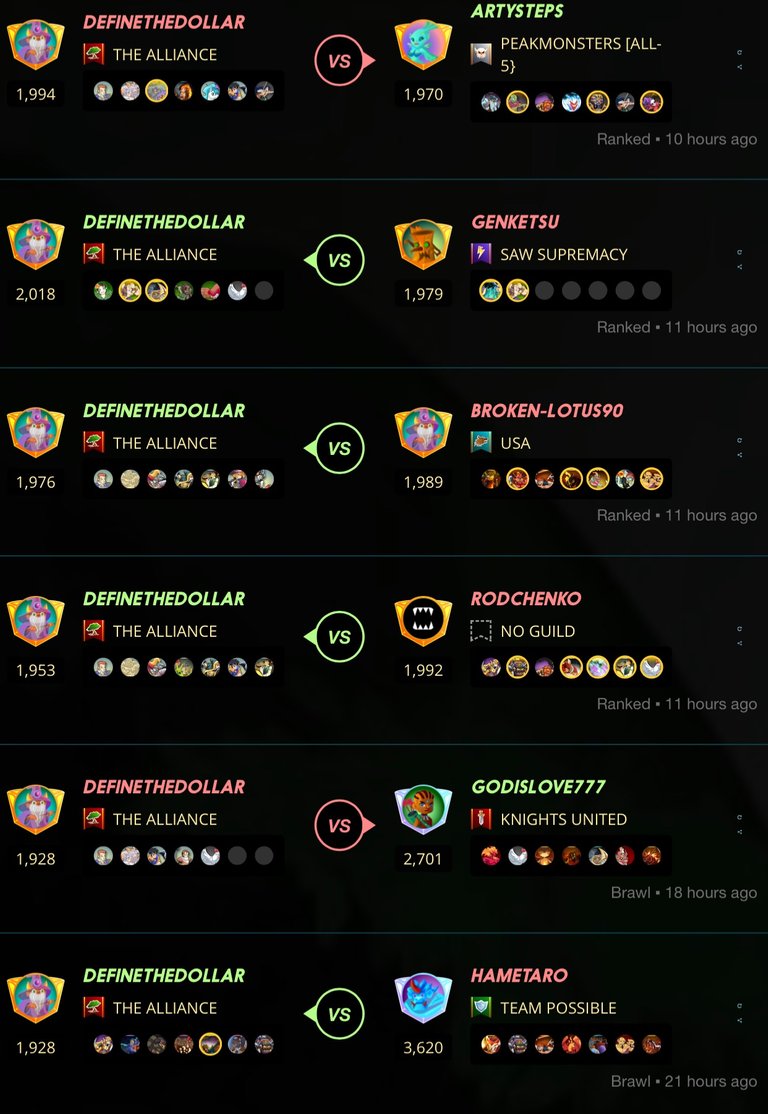 I did get the Snipe quest done finally and got a couple cards: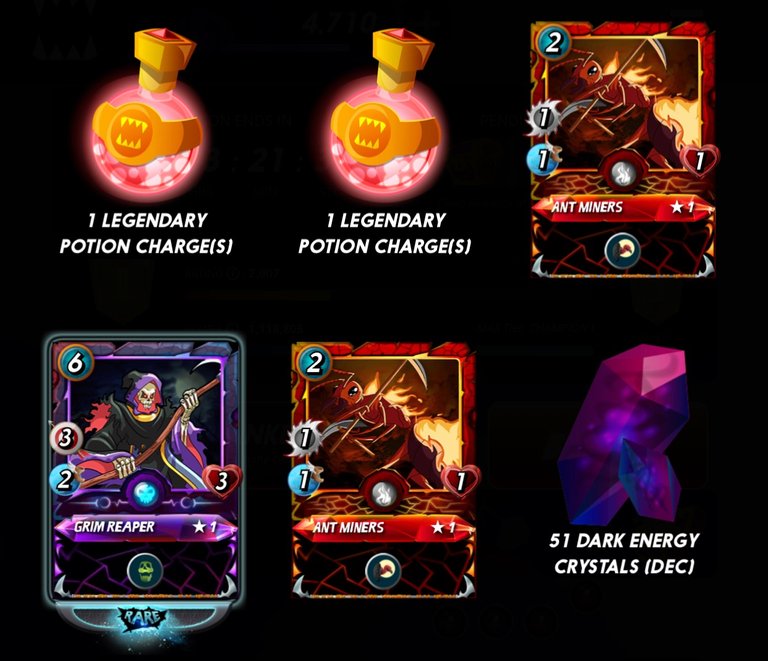 Not sure what the deal is, I keep hearing everyone saying their collection value is skyrocketing…oooh, they're making so much money holding cards…mine has barely moved?! 🤷
---
Proof of #AutomaticWin:
---
Average Last 7 Days: 18,912
Lifetime Average: 15,241
10k per Day Streak: 60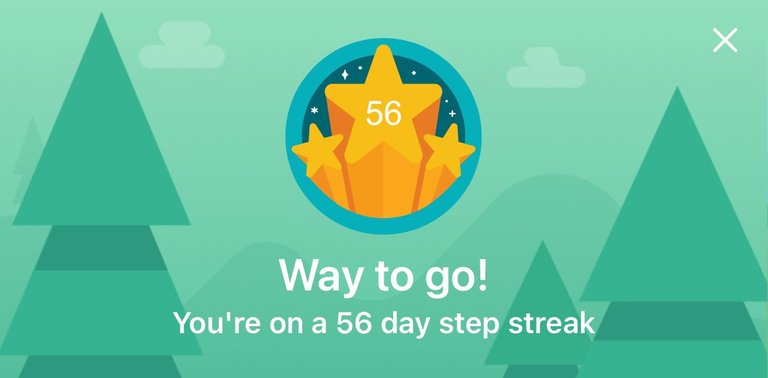 Longest Streak: 204

Distance on shoes: 558.73 km
Distance on hikers: 64.92 km
#AutomaticWin Tally: 370
#AutomaticWin Streak: 14
Longest Streak: 19
#TripleTen Tally: 118
#TripleTen Streak: 0
Longest Streak: 7
#DoubleDay Tally: 184
#DoubleDay Streak: 0
Longest Streak: 12
Highest Floors: 120
Highest Daily Steps: 41,528
Zombies evaded: 0/0
Mindfulness Diary:
Health: 83%
Satisfaction: 81%
Energy: 86%
Productivity: 62%
---
Referrals: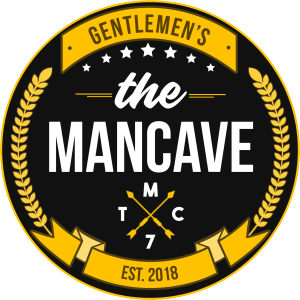 Power up and Hive on!
---
---