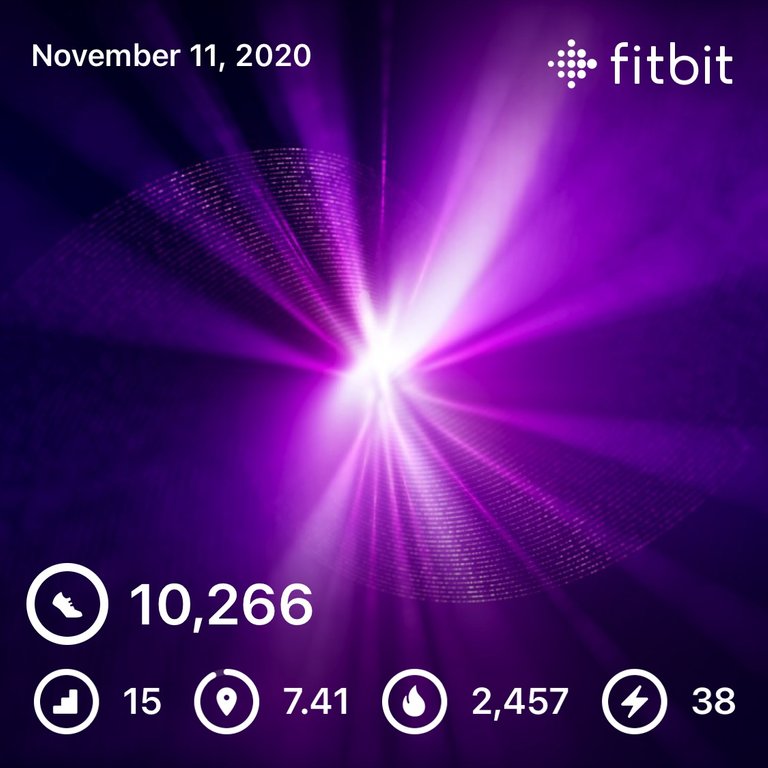 Made it all the way to five thirty again today, but a full nine and a half hours of sleep! Woot! Got a full night and made up a little to boot. 😄
Not much going on during the usual morning routine. Hit the faucet, did some curation, checked the crypto markets.
BTC starting to show some signs of life again, but still coming up against resistance...we did break sixteen k, though, which is a strong psychological level.
HIVE actually bouncing a little as well. We're still only around eight hundred Sats or so, but that's a lot better than the six hundred I was expecting.
Woke up to my back hurting super bad. Couldn't stand up straight at all, and standing starts to shoot pain down my hips and into my legs. Needless to say, I wasn't moving around all that much.
Got stuff cleaned up a bit and had a contractor come in and give us an estimate on cleaning out the ductwork. We've got a new furnace coming at the end of this month and they've not been cleaned since I owned the house, so seems like a smart time to do it. Fricking four hundred bucks, though! 😱
After he left, I figured it was a good opportunity to fire up the computer and get some proper work done. I watched a couple more videos, just to get my confidence up with the syntax and spent most of the day on it.
I'd gotten a functional UI in the sense that it was displaying and not firing any errors, but on the other hand, it doesn't do anything or even have more than one page.
I created all the dummy structures of the pages I'm going to use and set up all the routing and stuff...pretty slick that it only needs to make one call to the server to initially load the html, but after that the React router intercepts the calls and displays the correct component without a reload. Makes it a lot quicker, although once I start loading data from the database, things might slow down again.
Created a navbar that displays content conditional on whether the user is logged in, used local storage to do that for now and has a nice logo and brand colors. Also set up a log out functionality (which the original didn't have) and programmatically redirect the user.
All in all, I got quite a lot done and it works exactly like I want it to, at least for the most part...to do the conditional content and redirect I used the internal state of my main component (read from local storage) and passed that as a prop to the navbar.
I need to do a similar thing for the login page, but it isn't called in the main app (and I don't want to call it there), so I can't pass the function as a prop and consequently don't have access to the info from the login component. I think I'm going to need to use Redux, we'll see.
I worked just about right up until it was time to get ready for teaching. I met with my Calculus class for nearly two hours. We covered a great deal of ground looking at the new operation of integration. I introduced the concept of the definite integral and talked about the area under the curve, but spent more time on the indefinite integral as the inverse of the derivative.
My back was killing me by that point, but I still had more than twenty-five hundred steps left to go for the day. 😡 Fired up the Fitbit and did some laps to finish out the day.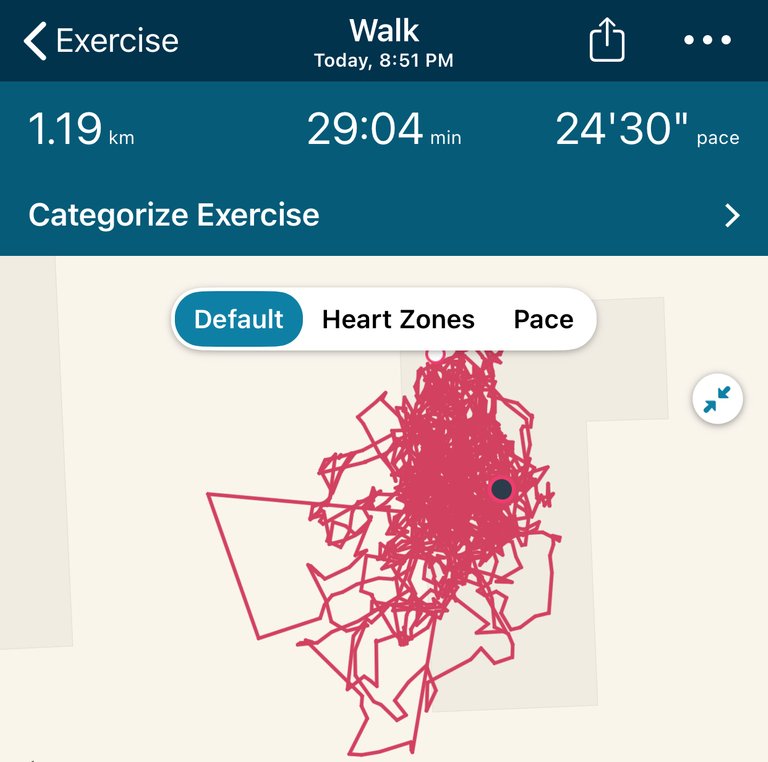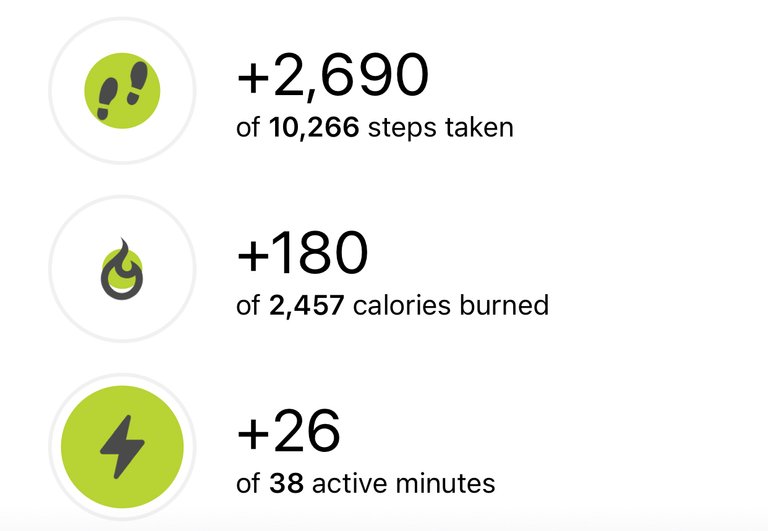 Took me half an hour to do one kilometer, and that's iffy to begin with. I ended up needing to stop and sit down quite frequently. Even though it was probably dumb and hurt like hell, I got it done.
After that it was just a matter of laying down, trying and failing to find a comfortable position and boom I was out.
---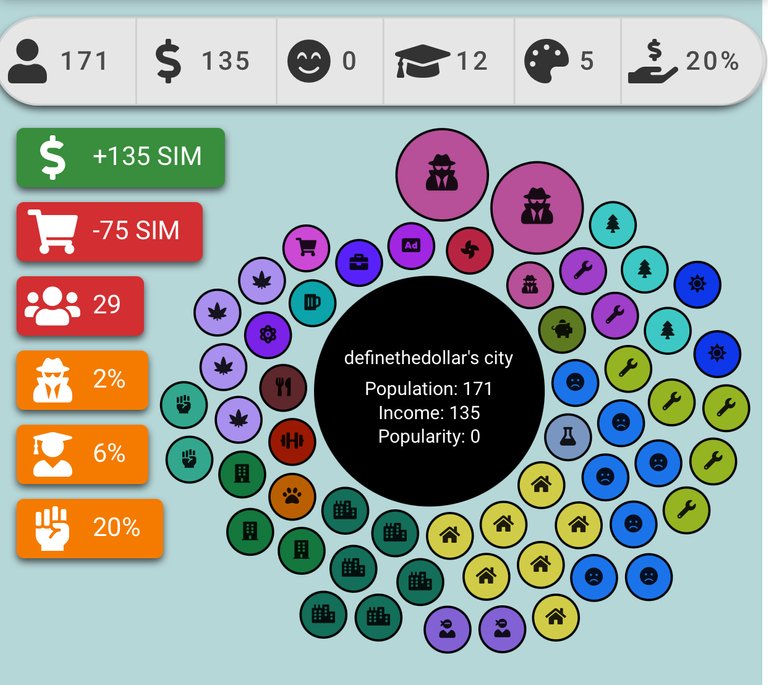 Seriously?! Not only did my Shopping Mall get robbed today, but another one of these fucking criminals has appeared and I've lost even more population...my dCity is tearing itself apart through no fault of my own. Fuck gerber and fuck this game.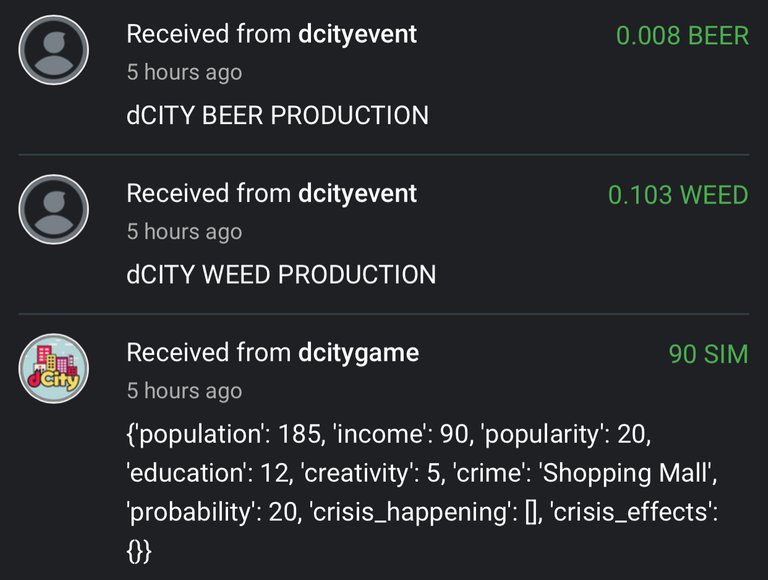 ---
I got all my Holybread tasks done for today! 😁 Renewed my potions and had enough to increase two stats on each hero. I still need to repair my items, but I just didn't feel like doing the hundred clicks it takes.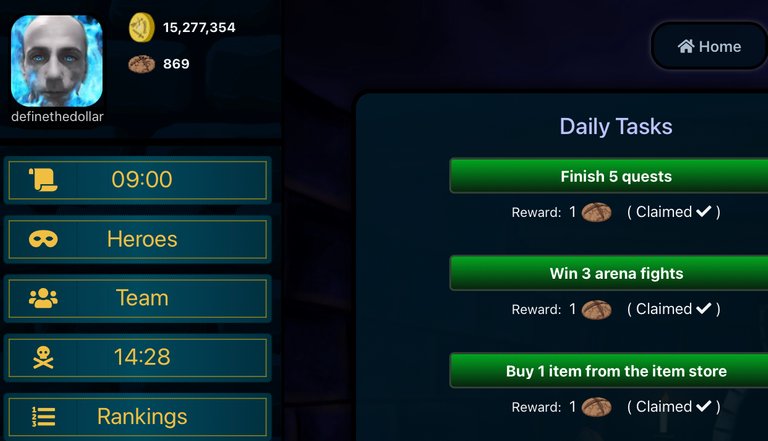 As I suspected, my stint at thirteen was short lived. Still top twenty, but I don't feel very secure there, could lose it quite easily here at the borderline.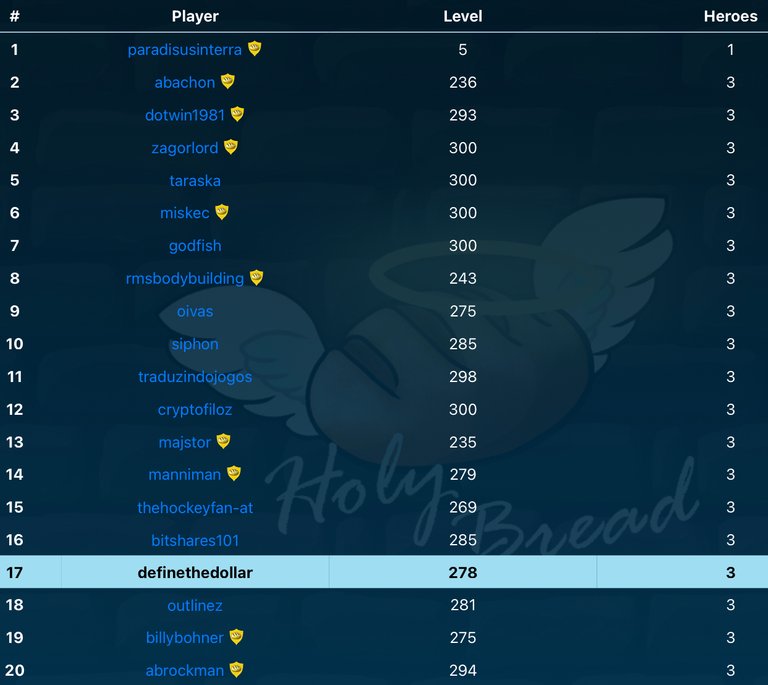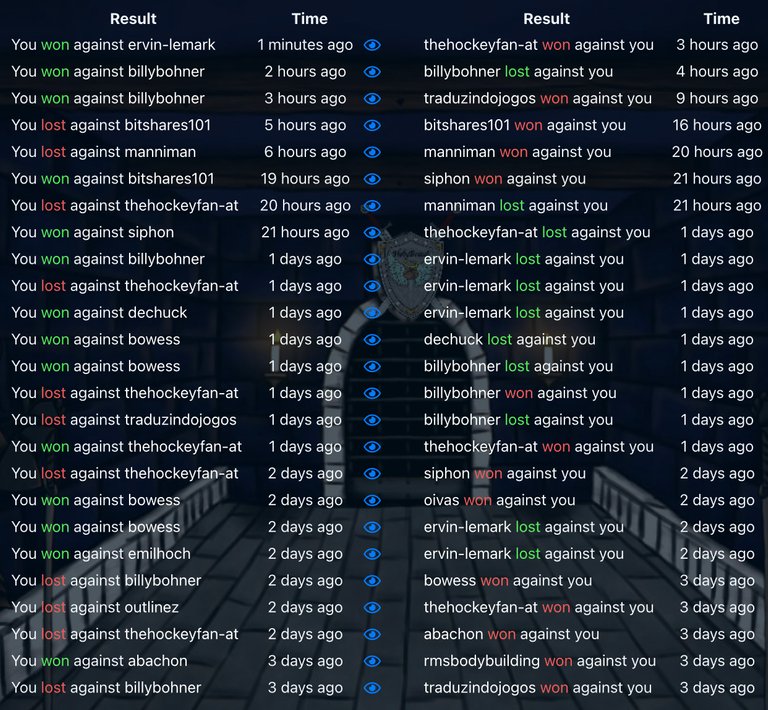 ---
Well, I finally was able to get the ingredients I needed to start a CryptoBrewmaster brew. Just got the base one for four something CBM.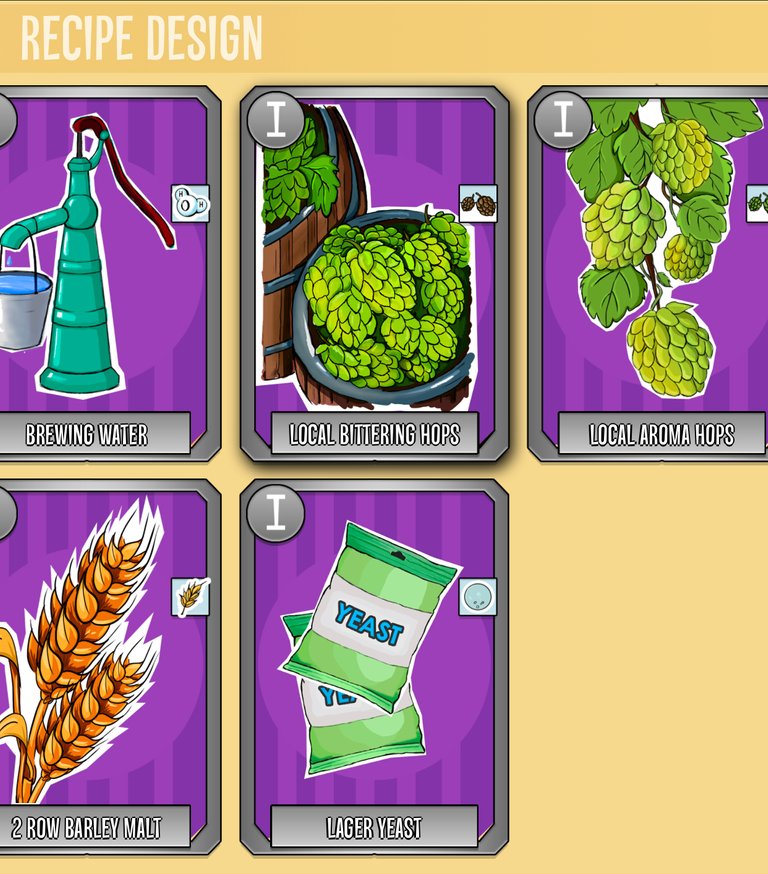 Only need fifty more brews to even be able to move these shittokens, for the less than pennies they're worth, definitely time we'll spent - maximizing my earning potential for sure!!!

Seems that at least a hundred other people are wasting their time on this crap, so I'm not alone...misery loves company.

---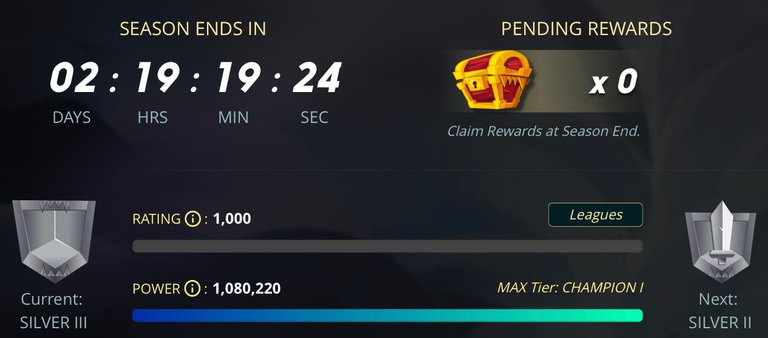 I was reflecting back today, wondering at what point this started to suck so bad that I'd had it. I realized there was a precise moment. I'd been making progress and doing quite well despite the rewards already sucking...it was angering and frustrating and insulting but I played every day nonetheless.
Then they put the barrier between Champion and the rest. That was exactly when they fucked the game! All the players who used to battle each other up in Champion stayed below and just crushed the rest of us for easy wins.
Throw on top "pay me for new cards" and then "pay me for land" and that was it. Need to find a way to extract the value back out of this...still back burner for now.
---
Average Last 7 Days: 12,635
Lifetime Average: 15,691
10k per Day Streak: 27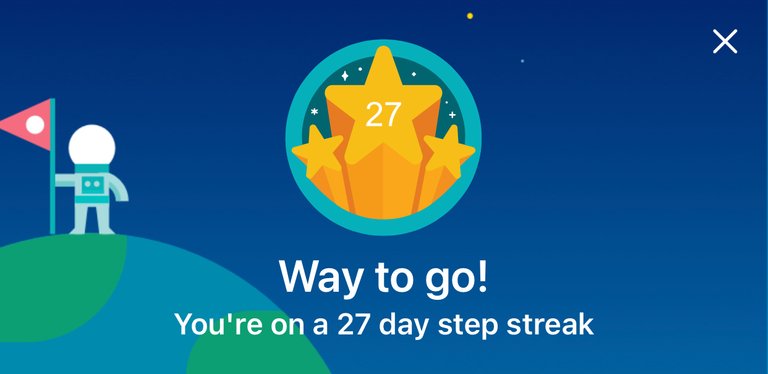 Longest Streak: 204

Distance on shoes: 156.89 km
#AutomaticWin Tally: 295
#AutomaticWin Streak: 0
Longest Streak: 19
#TripleTen Tally: 116
#TripleTen Streak: 0
Longest Streak: 7
#DoubleDay Tally: 151
#DoubleDay Streak: 0
Longest Streak: 5
Highest Floors: 120
Highest Daily Points: 41,528
Zombies evaded: 0/0
Mindfulness Diary:
Health: 70%
Satisfaction: 83%
Energy: 80%
Productivity: 85%
---
Referrals: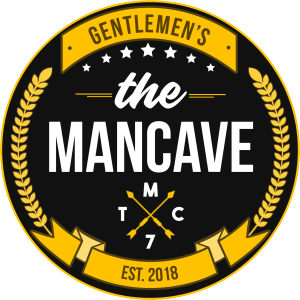 Power up and Hive on!