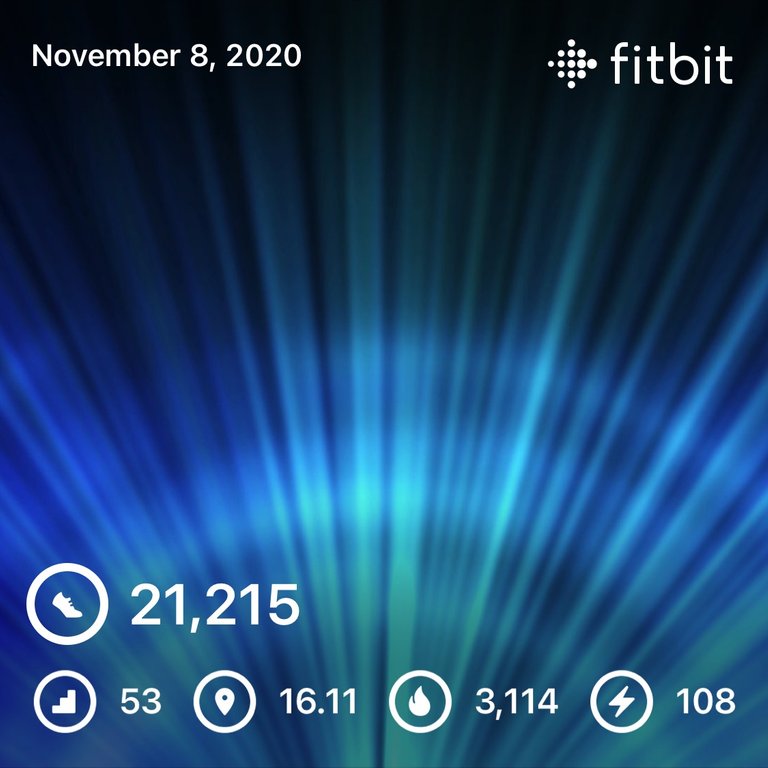 Well, looking back, today was a relatively good day. Up earlier than I would have liked, about three thirty again 😢 with about two and a half hours short, but despite being a little tired, my quality of sleep has been much better since I went to the dentist.
Starting to get a little anxious about the root canal on Thursday, but I'm sure it will be fine and definitely help in the long run.
Got my morning routine done pretty early. BTC pulled back a bit, but seems to have bounced off support and is climbing again, although the volumes are a little lower (weekend). We print print a weekly close above $14k only for the third time ever, so still looking bullish here.
On the flip side, HIVE broke its support and found a new low. 🤬 Expecting it will fill down here, just like last time, all the way to 600 sats...been tempted to buy some more, but then I think that's perhaps foolish. 🤷
The dog hurt his leg last week and was in a really bad way for several days, so we tried to take it easy, plus the weather was sucky, so we didn't go out. This week, to the contrary, the doggy's doing much better and the weather was fantastic!! 😍
We went and picked up Lady and headed out to the woods. Felt great to get out there again...we even discussed how it felt like a mini vacation to get away from the house and the town and just be in Nature and see the changes.
We did the route that we've been doing, about eight kilometers or so, and easily drilled the #AutomaticWin. 💪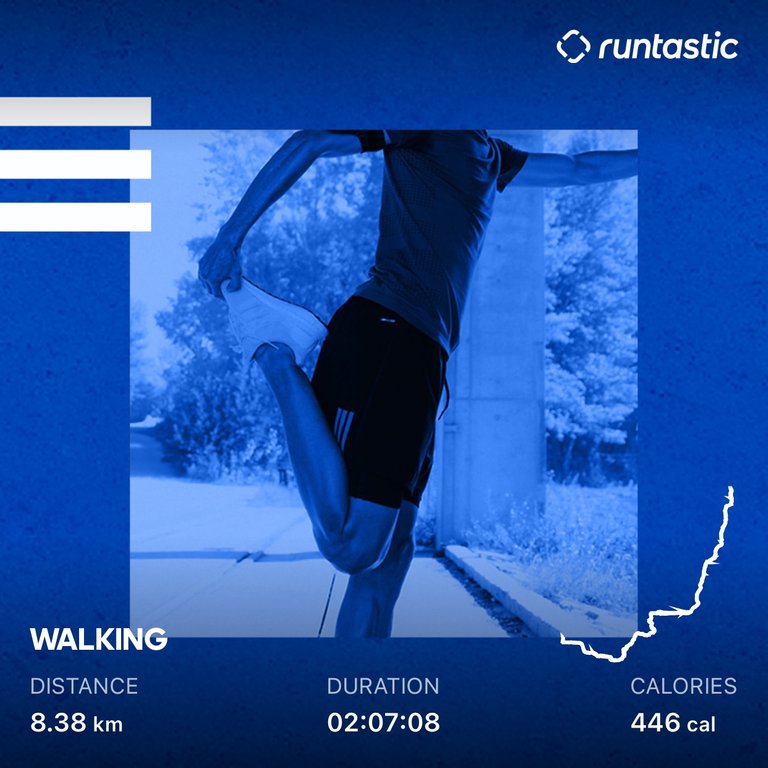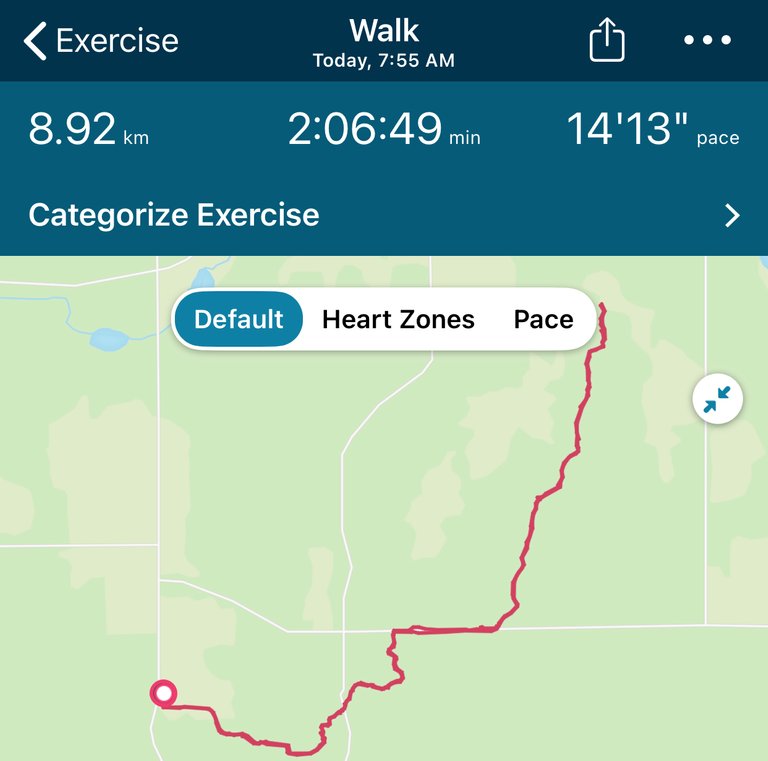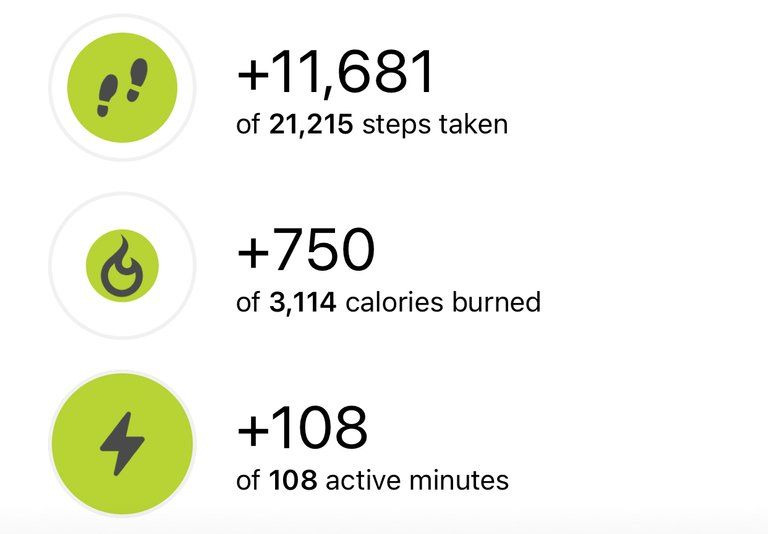 Unbelievable weather this morning. Started off a bit chilly, but the hat gloves soon came off and I had a serious sweat going when we got back to the car...immediately peeled off the coat as well!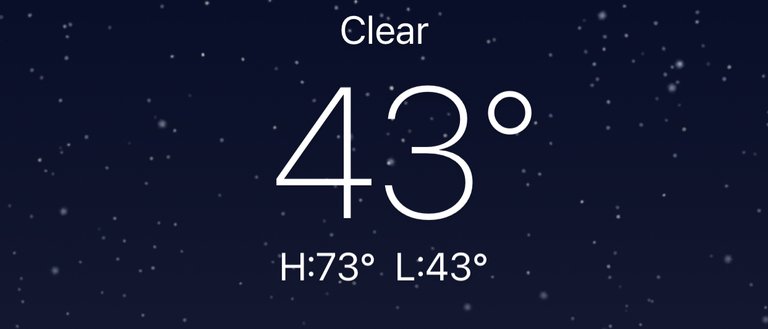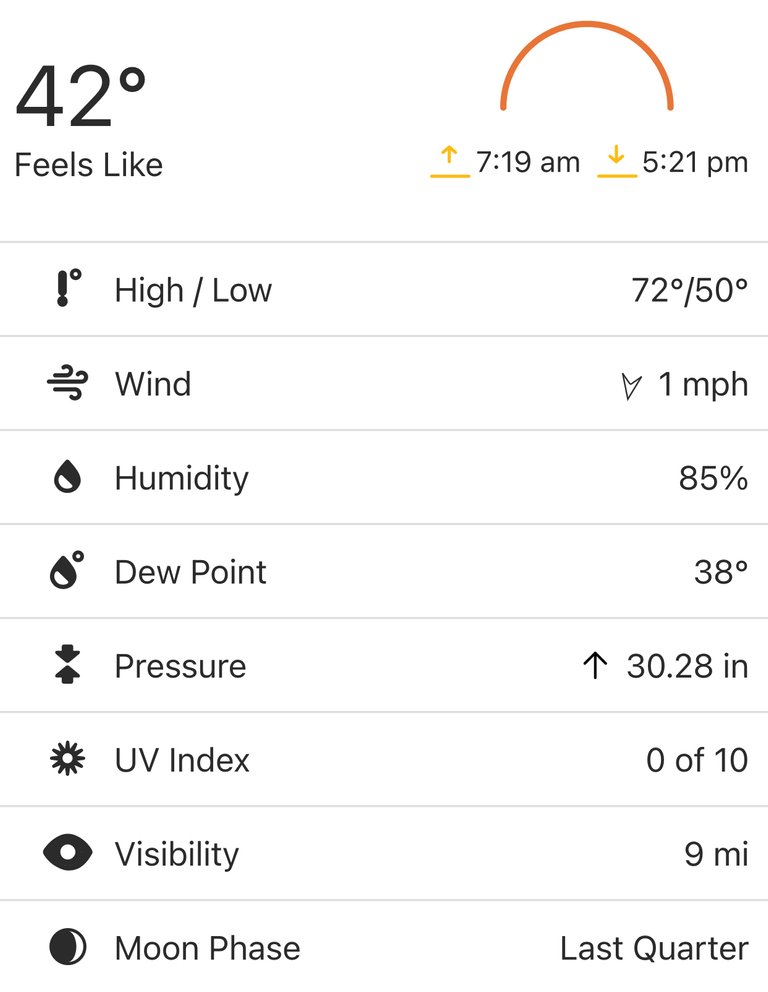 Beautiful blue, clear skies for sunrise today. 🌅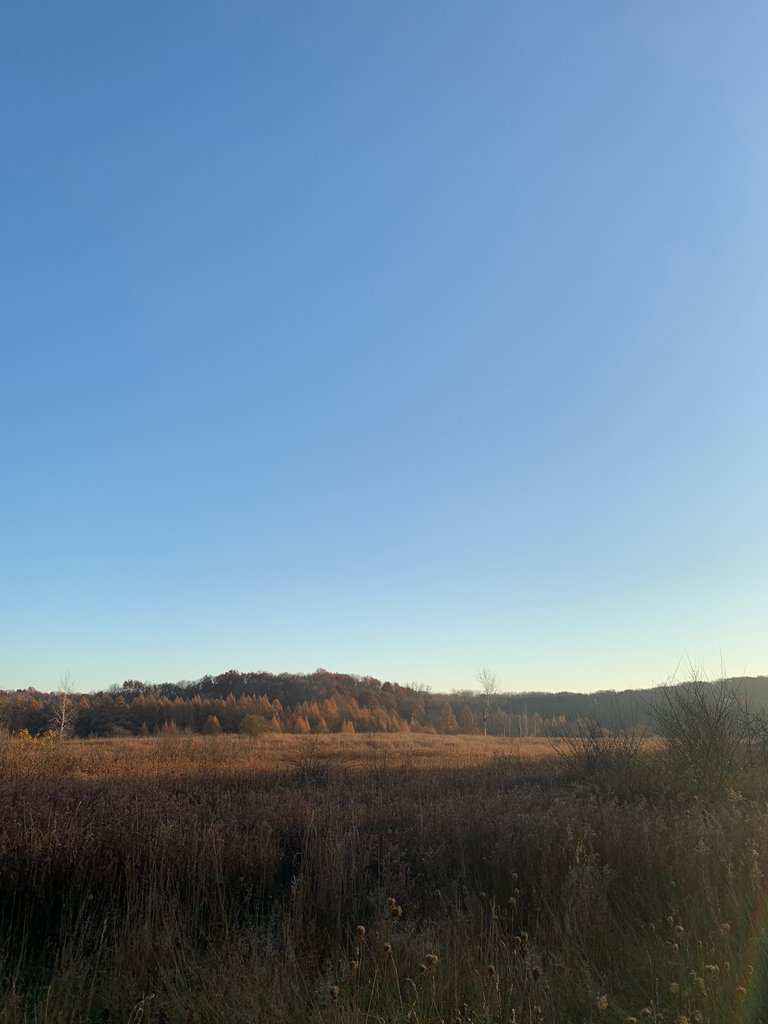 There was a bit of a mystical haze, giving everything a surreal quality, but it didn't come out as clearly in the photo as I would have liked.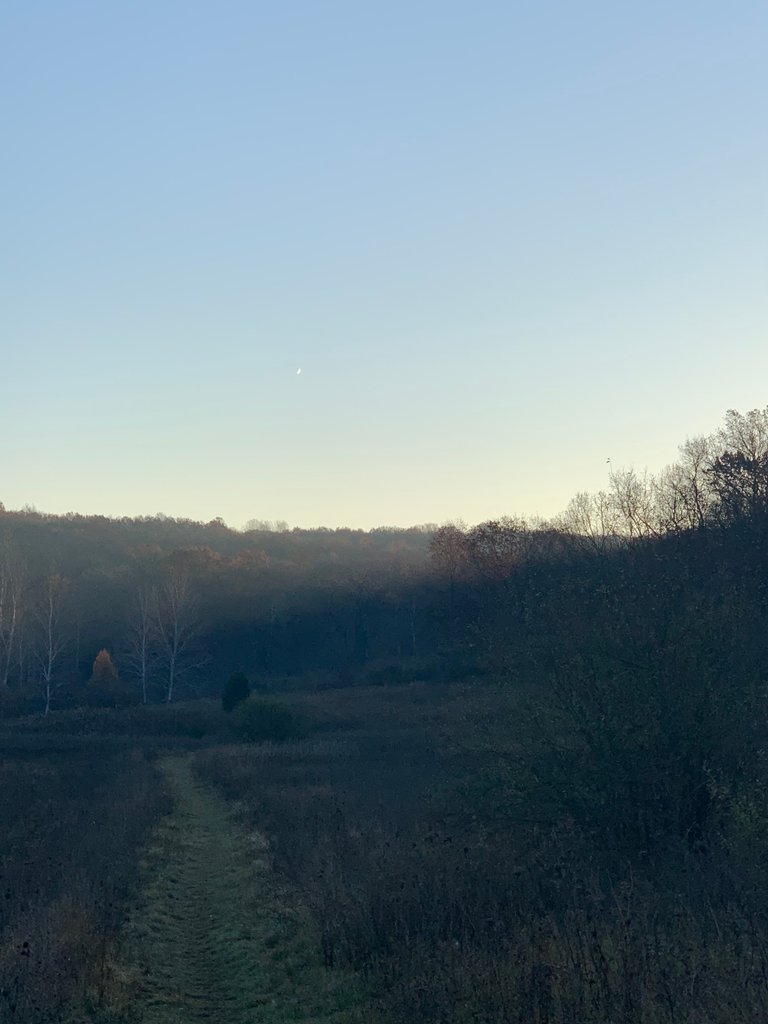 Fall colors are in full blast now. A lot of trees have completely given up the ghost and the woods seem bare and baron, but brighter.
Not the greatest pic ever, but at least I actually caught both the Dudester and the Ladybug in one shot (not peeing on something 😝).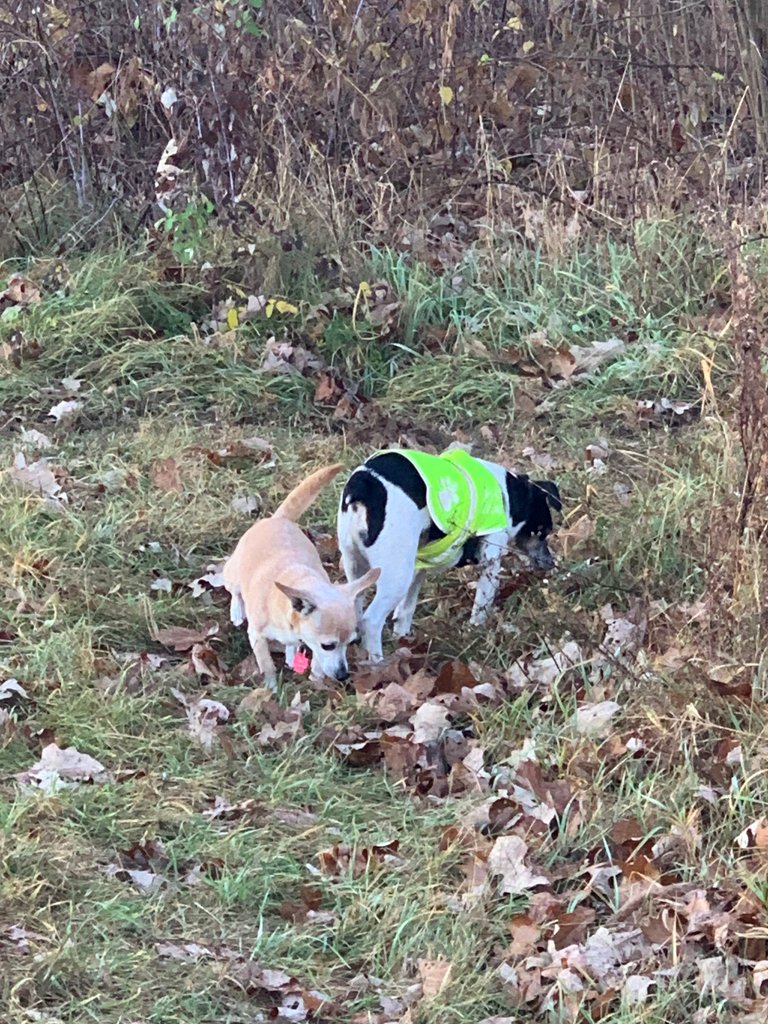 The woods are relatively quiet these days, but we did see one chipmunk 🐿, a deer 🦌, and we accidentally stepped on this little guy: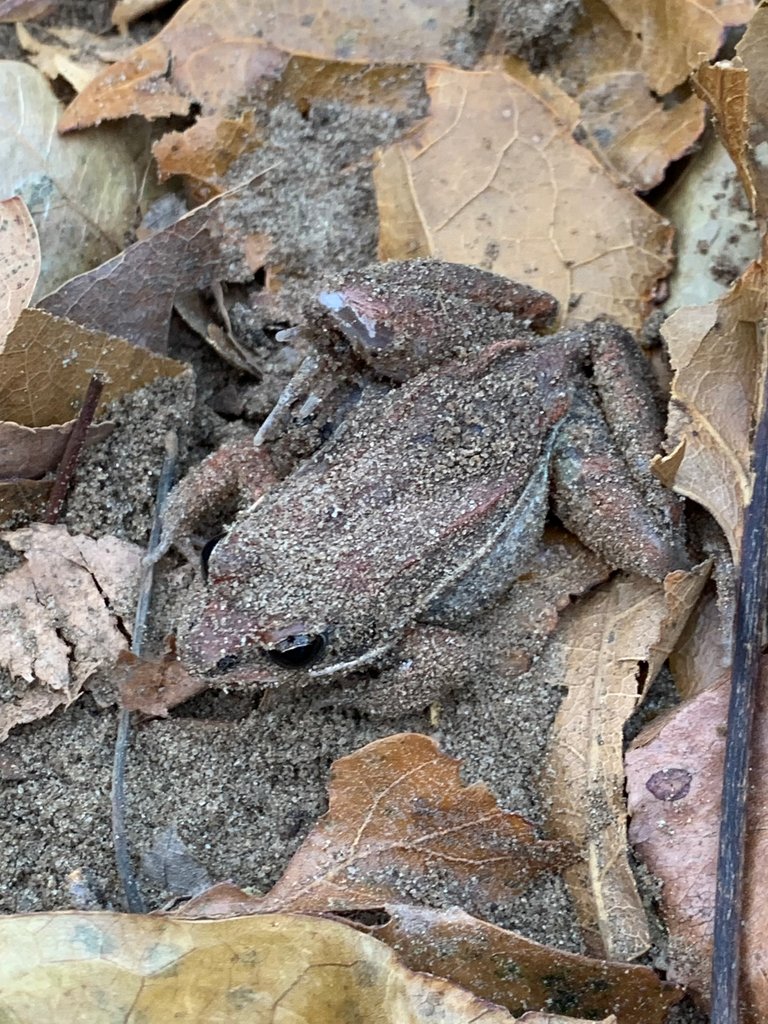 About the only real splash of color left were these berries: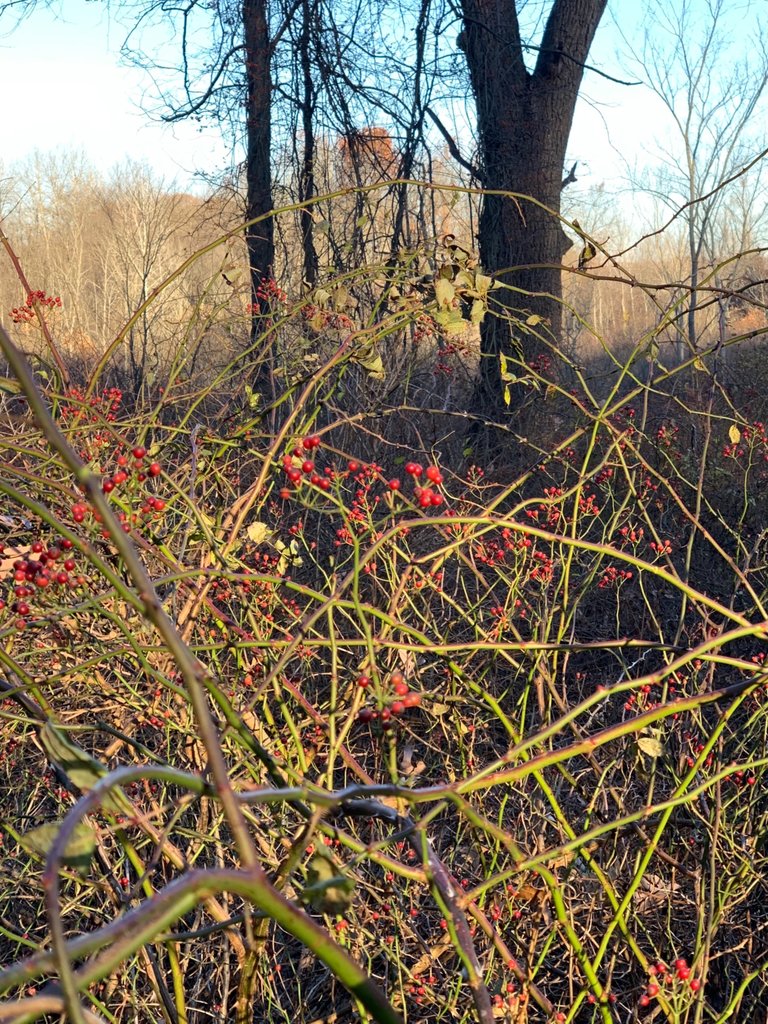 Love it when the Moon is out during the day. Today it was out again for serious. 🥰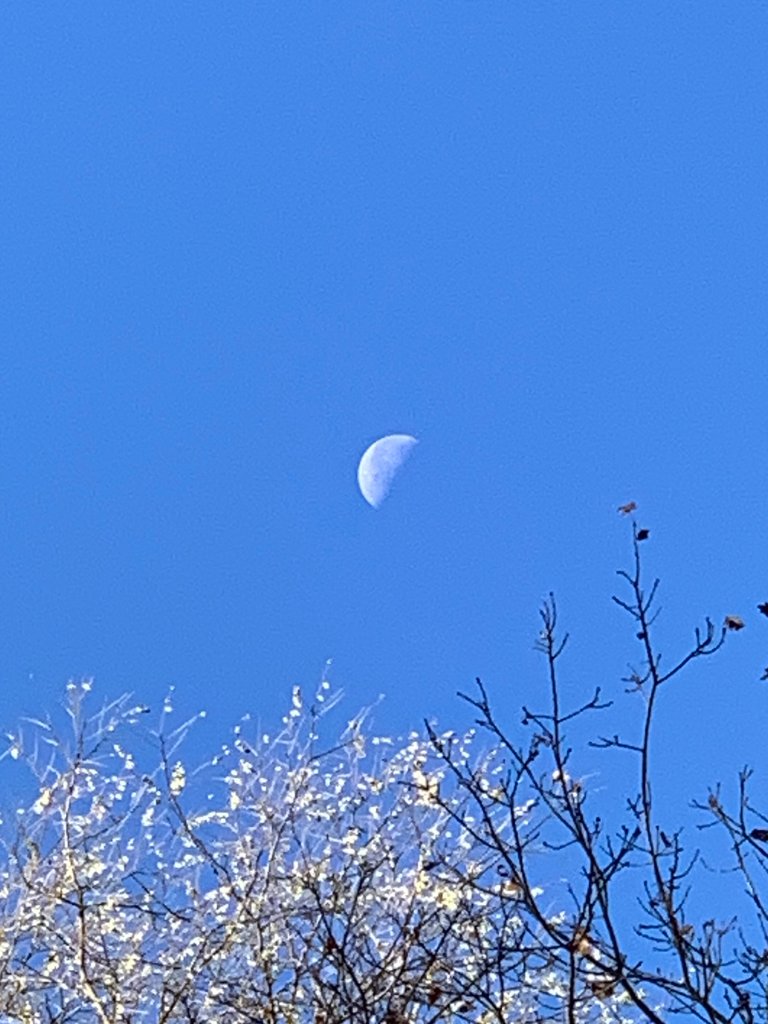 After we got back, we headed into town to do the weekly grocery shopping. Not too bad this time! Even though we got some paper towels, we got out the door for under a hundred bucks! 😁
We got the stuff put away and I watched a few more tutorials on CSS and rewatched a couple on React. Now that I have a functional environment set up, I can start to build for real...with all the trials and tribulations that I'm sure that will entail! 🤓
The trees out front finally have given up their leaves, and it was such a nice afternoon, so I decided to get to work on clearing out the lawn.
It's nice that we don't have to gather them up and burn them or whatever. They have a big machine that comes down the street and sucks them up, so all we have to do is push them up to the front. 😀
That took some time and a refill on the tank of gas, but the lawn looks great! My arm hurt like crazy, though...even using a blower is work. I got a little zealous and blew almost all the leaves out of the flowerbeds (weed beds) as well, even got some out from last year!
That was enough to put me over twenty thousand steps for the day and earn another #DoubleDay!!!! Been forever since I got one.
Finished that up, hit the shower, and Wenche made super yummy 😋 tacos 🌮 for dinner.
We watched Mile 22. I give it two eyes 👀 open! Had a lot of action and good stuff, and a nice twist ending that left me scratching my head a little.
Not long after, I started getting ready for bed. Watched a little TV, can't remember what, and was asleep before long.
---
No crime in my dCity today! 🥳 However, the taxes have gone back up, it seems, and we had our first "screw you all" catastrophe. 😡😒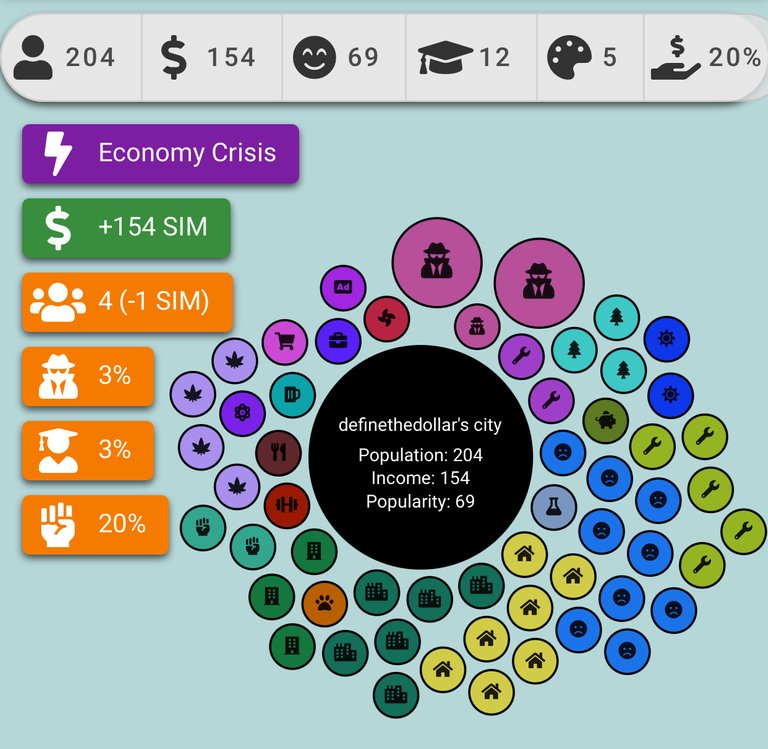 Not too bad, though, and with the income from BRO I'm growing a little faster. 🤩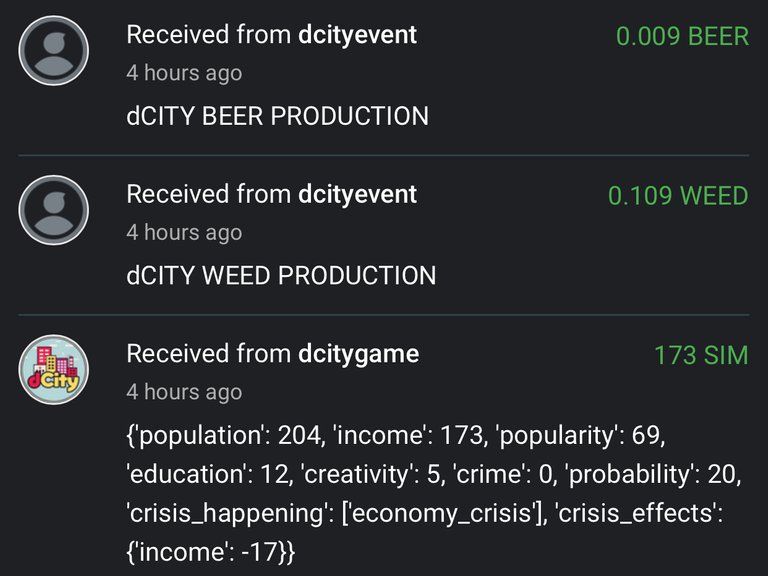 ---
This is like the third day in a row that I wasn't able to complete my Holybread tasks. 😭 Just can't get any arena wins now! I guess people have gotten some better items than me...the epic event is still going, but I've only gotten a few and none for my archer, of course! 🤬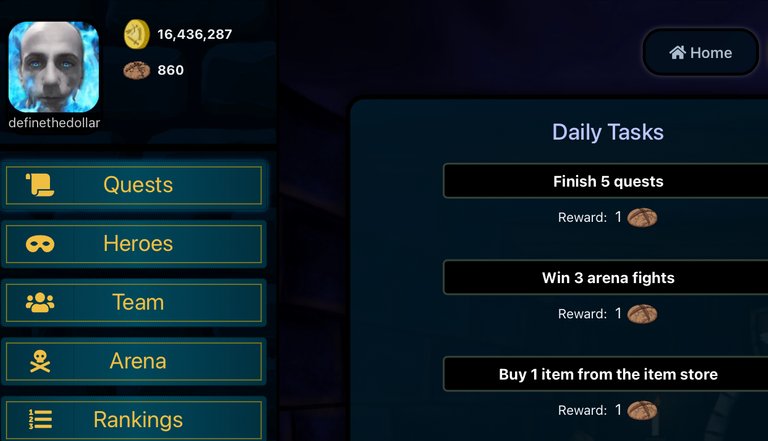 Still hanging on to the top twenty, but barely, and my descent continues...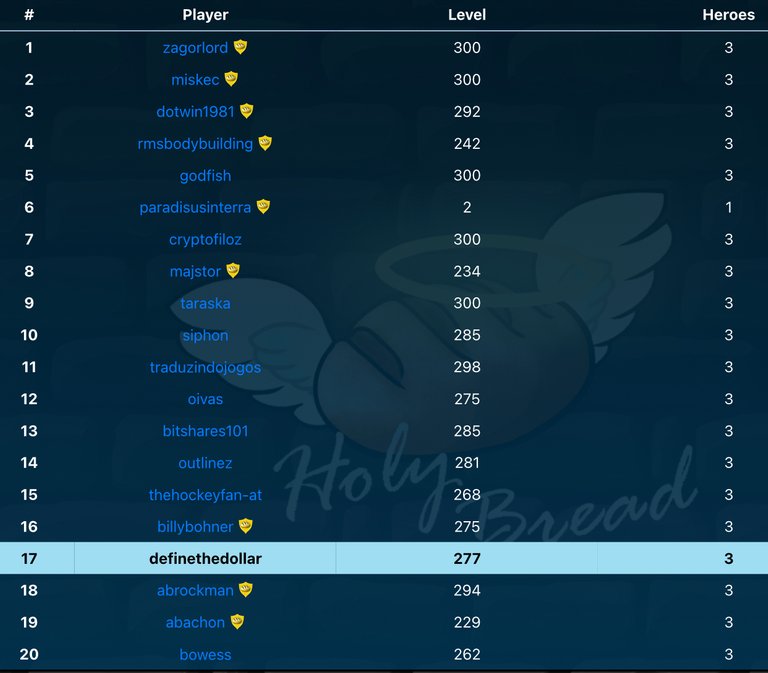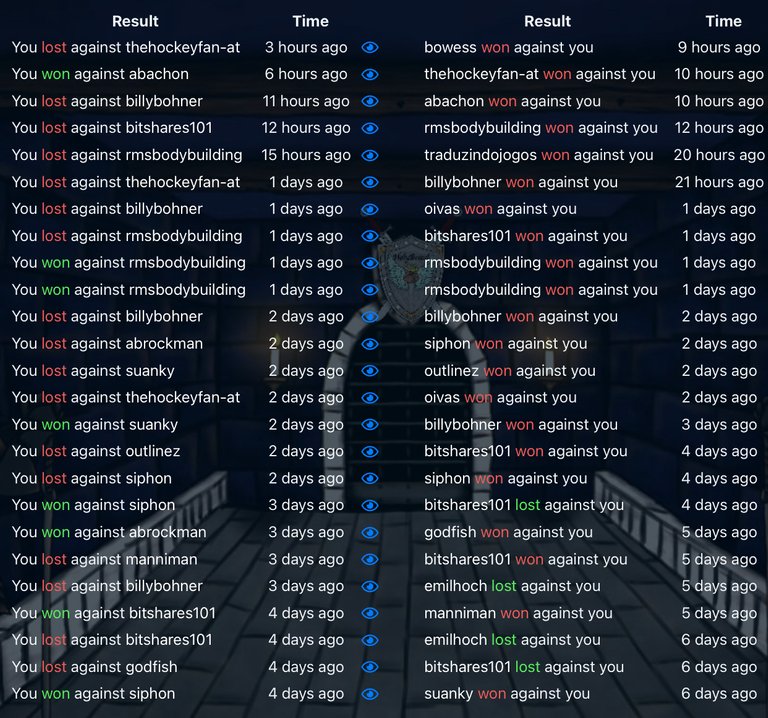 ---
Still have two more CryptoBrewmaster ingredients to collect, so no changes there.

I am pretty pissed, though. I paid them their bullshit for the right to withdraw tokens from the game, and yet there's still fuck$&@ capital controls on...can't withdraw even though I PAID (fu@&ing assholes). 🤬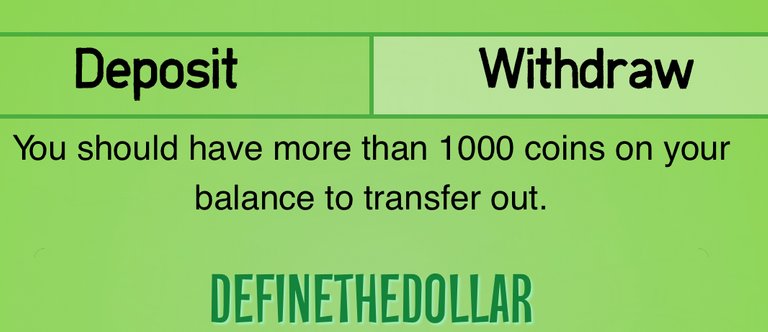 Probably just get to 1000 CBM, dump out, and say "never mind this."

---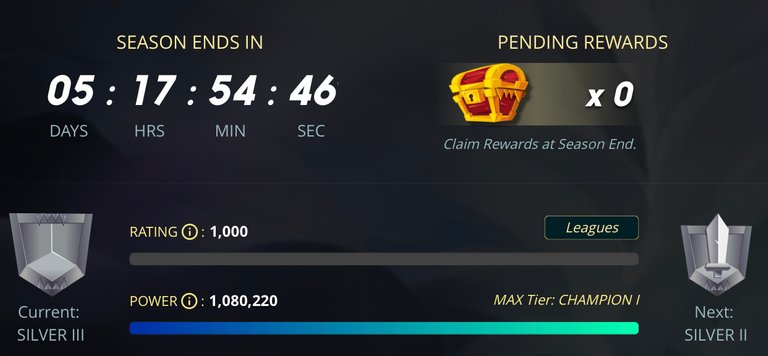 Have I played? Nah.
Do I wanna? Nah.
Is there a purpose to this section of my post anymore? Nah, not really, but yet here I am, already past a thousand words, and still feeling obligated to fill this with something. Still want to build Solairitas' stake to reward holders who do play.
Need to turn this "investment" into passive income - the ultimate goal...
---
Proof of #AutomaticWin: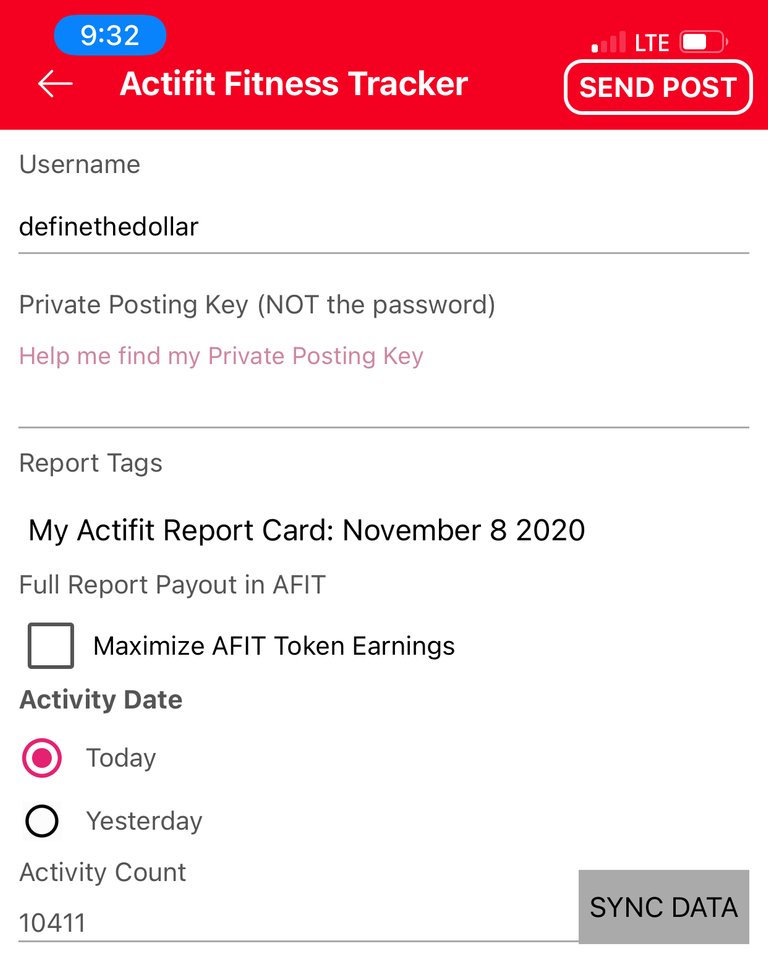 ---
Average Last 7 Days: 13,644
Lifetime Average: 15,714
10k per Day Streak: 24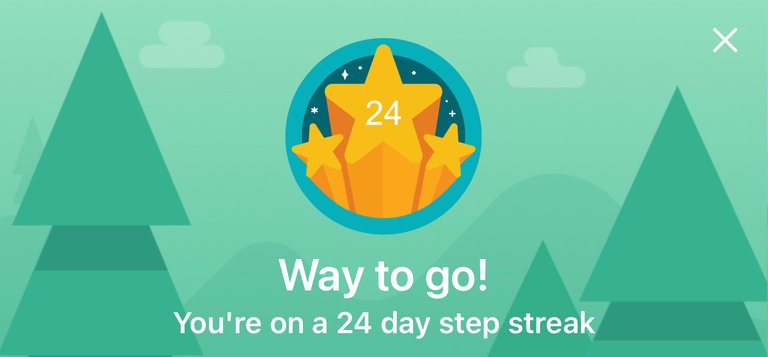 Longest Streak: 204

Distance on shoes: 156.89 km
#AutomaticWin Tally: 295
#AutomaticWin Streak: 2
Longest Streak: 19
#TripleTen Tally: 116
#TripleTen Streak: 0
Longest Streak: 7
#DoubleDay Tally: 151
#DoubleDay Streak: 1
Longest Streak: 5
Highest Floors: 120
Highest Daily Points: 41,528
Zombies evaded: 0/0
Mindfulness Diary:
Health: 75%
Satisfaction: 79%
Energy: 80%
Productivity: 79%
---
Referrals: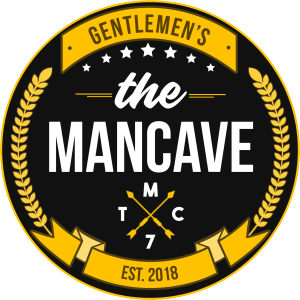 Power up and Hive on!