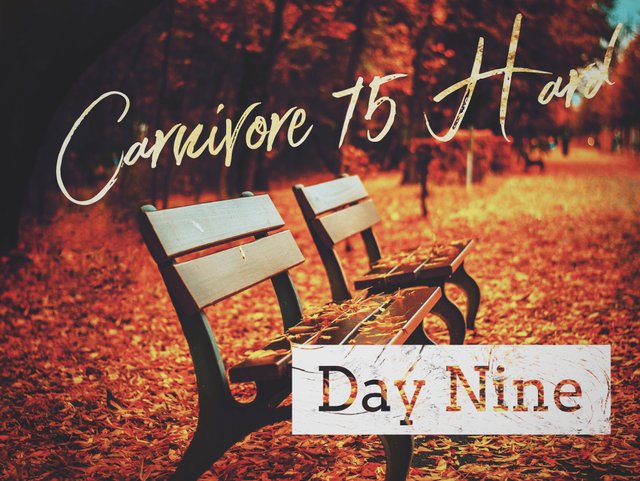 Day nine was awesome! It's not every day that I can say that, so I wanted to start with it. I slept in later than I have in a very long time, but I also went to bed much later than I have in a long time. My band had played a show the night prior and I didn't get to bed until around 2:30. I slept in until about 9:30.
Outdoor activities!
Outdoor activity was abundant yesterday, so I hit the 15 minutes without even trying. My wife, the dog and I went for a walk away from home a little bit, down by a river parkway near our home. We ran into a few other dogs and people, but it was mostly a nice quiet walk. I took some photos along the way.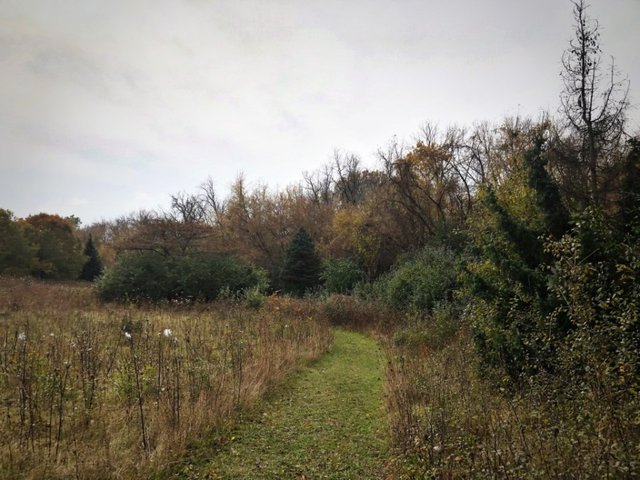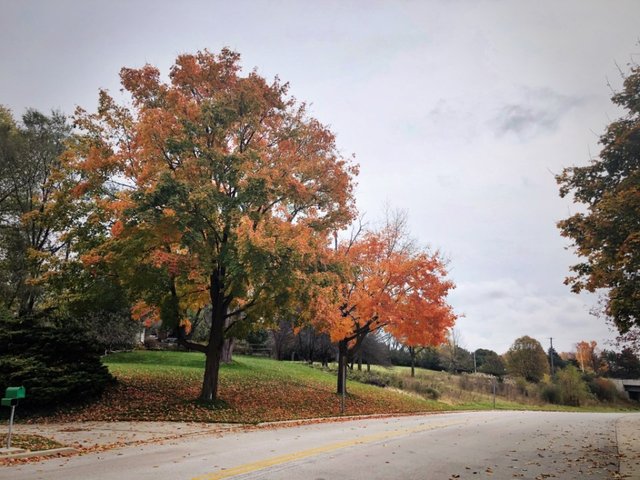 These are fall colors
This walk was a little more of an adventure than simply walking around our neighborhood. The last photo is a bit creepy looking, but so is the river this time of year.
Other activities I did outdoor weren't quite as fun. Mowing the lawn and making some preparations for winter isn't nearly as exciting to talk about as a nice walk down by the river, but it still needs to be done, and it still counts as activity.
Let it snow!
In a weird way, I may enjoy it when it snows this winter. Why? Because that's definitely an activity which involves a lot of movement outdoors. It'll kind of be a failsafe for when it does snow and I don't want to go for a walk or something. My wife and I (along with some friends) have been talking about trying to get into either snowshoeing or cross-country skiing. We have some pretty good ski trails in the same state parks where we go camping and for hikes. We could get more use out of our annual passes!
What about the food?
This was another day in which I sort of ate at the very ends of the eight-hour eating window. I made six eggs with some bacon and cheese around 12:30, and then I made four burger patties (also with cheese) around 20:00... or 8 pm if you don't like 24-hour clocks, which you should.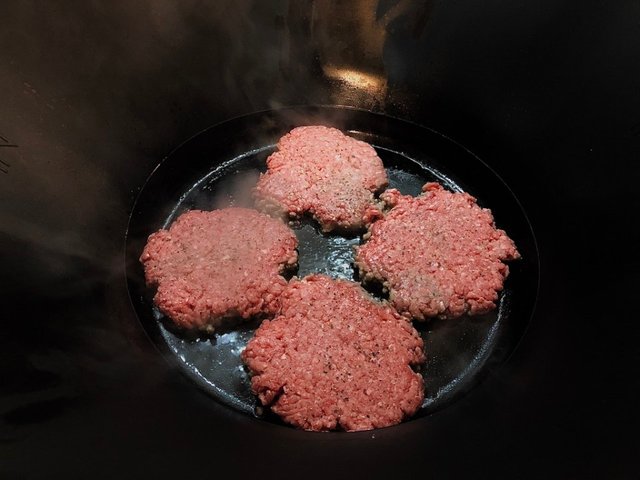 Can't go wrong with a cast-iron skillet and a FryWall!
Dinner came in the middle of playing some cards and having a fire in our fireplace, which was a nice way to spend the evening. I wasn't on my computer like I tend to be, and my wife wasn't watching Netflix or something, as she tends to be. We're working on making sure we spend more time together.
If you follow me on Twitter, you were possibly already aware of how I spent my night, as I did some tweeting about it.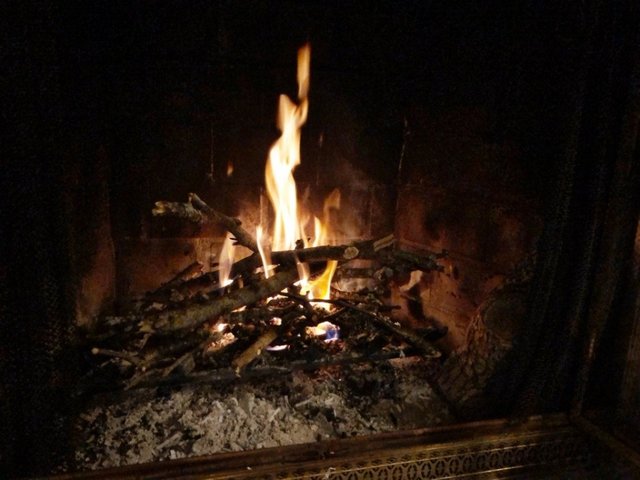 Yesterday was such a busy day that I didn't even get this post written. I'd actually started it on my phone using the Wordpress app, but when I saved it as a draft there, it didn't show up here. The media that I'd uploaded did, but not the words.
When you've got so much to say
It's called gratitude & that's right!

Beastie Boys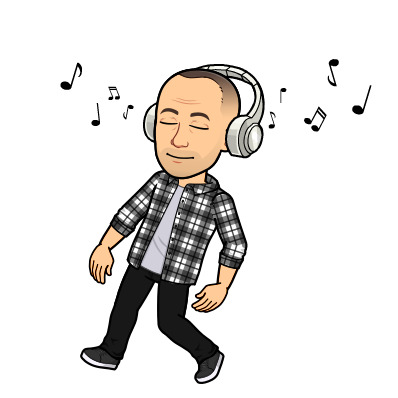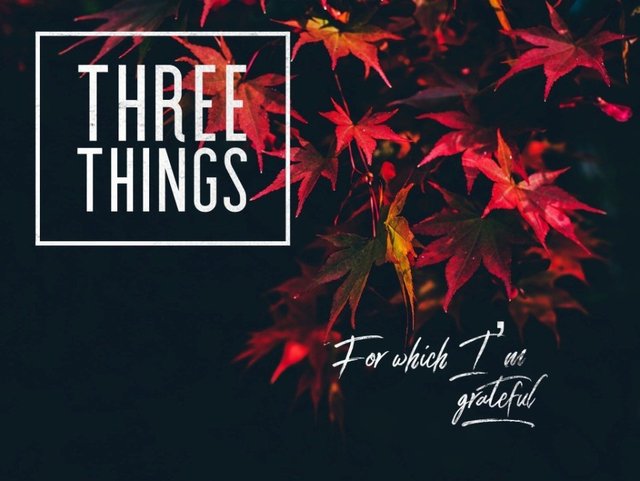 Got to take a long dog walk, along the river parkway, and with my wife. Good times were had!
The whole family spent time together in our living room in front of the fireplace. There is no TV out there. Even better times were had!
My wife and I also got to cook dinner at the same time, even if we were making different things. I would love it if this became something we did more frequently. It's definitely quality time.
All of those things are sort of similar, but that's okay. I'm grateful for one thing especially and it's the wonderful day my wife and I spent together. We're working on some things, doing some counseling, and just making more of an effort. I think it's paying off!
I'm really enjoying Carnivore 75 Hard!
---
Posted from my blog with SteemPress : http://sharkarnivore.com/carnivore-75-hard-day-nine-feelin-fine/
---