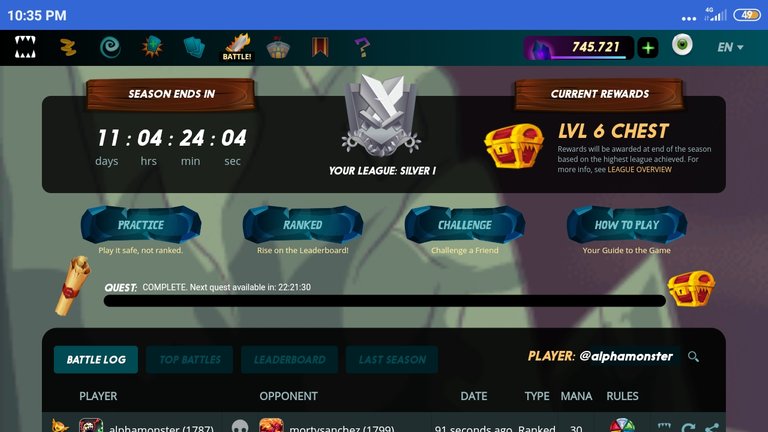 No more 18 cards as season rewards on Silver 1 league
---
Helloo Splinterlanders 🤗
Today is the day of the new rewards system applied on steemmonsters 😉 I'm so excited to know what will I got for the first time. I completed the raising if the death with Lord of Darkness as the tank since the rulesets are standards. 7 battles and done!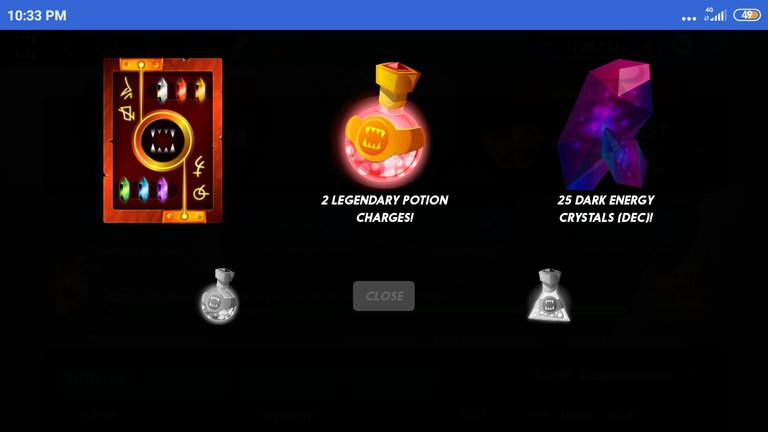 I used to get 4 cards but not today, only 1 card, 2 legendary potion and 25 DEC
---
And what's the single cards in there?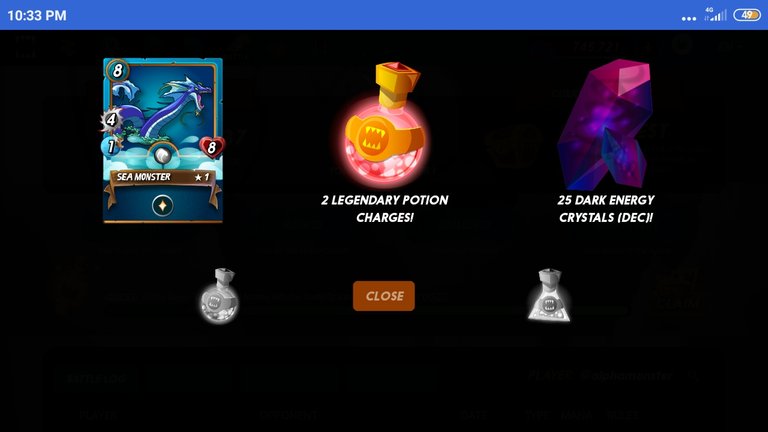 Dunno what's the value of those 2 charges potion, but I think it's quite nice, 35+ DEC
---
Do we need potion to open 4 cards?
Uhmm.. I don't think so! I will use it later to open cards from season rewards 😉 so, all I need to do is switch on the command on settings.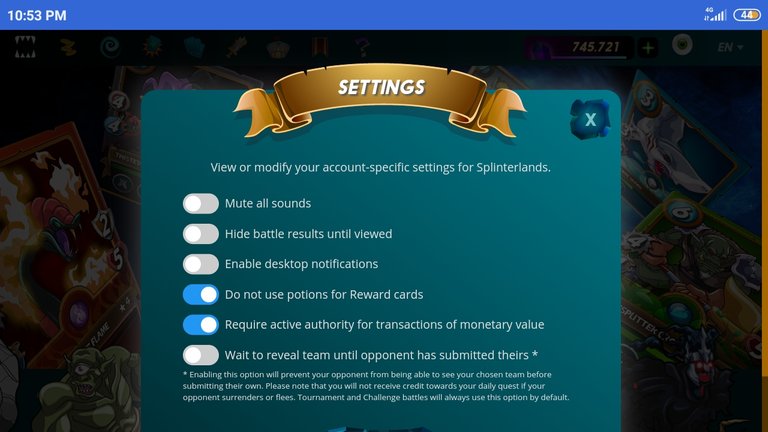 Done! I won't worry about using precious potion on rewards I claimed everyday
---
I never use potion while opening any of my cards before and I'm quite lucky with anything I got so far. But of course, a lil boost to get something shiny and epic is needed too.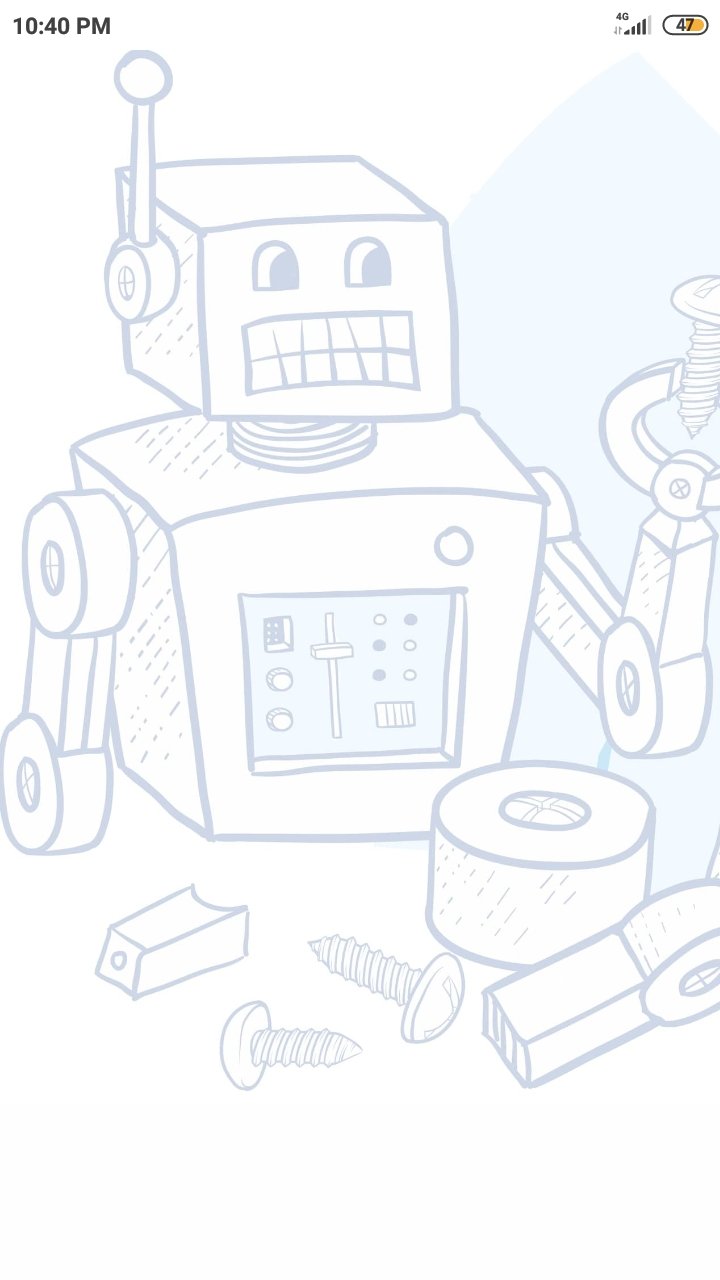 I was trying to login with splintertalk.io but this is what I face
---
So glad that we have a lot of options to keep posting on steemit with all front end apps. If spt won't work, you just need to try battle or steemace, while you can still use steemit.com, esteem surfer and esteemapp, ulog.org, partiko, steempeak.com...etc. isn't it cool?
Wish you a good luck on claiming the loots 🍀🍀🍀