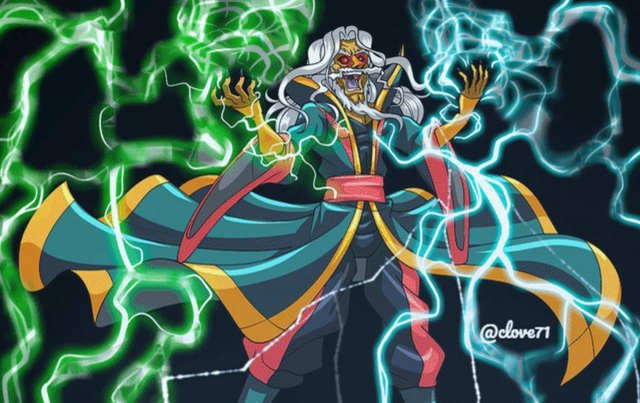 Thanks to @clove71
---
9 days since my last post, oops..
While I really tried to post daily for a while, I noticed that I'd be smarter to spend a little more time on my post every few days instead. Although it's super nice to get the trail votes that are worth it posting daily, I rather keep my post count to a lower level to increase the chance that I get noticed by the manual curation done by @steemmonsters team. Of course it's very appealing to earn tokens every day by dropping a single screenshot only, but it doesn't feel right for me personally. I have my standards when posting on Steemit with my main account, so should I with this Splinterlands related content. I hope that because they are now manually curating, more people will see that it's worth to put in a little more effort instead of dropping a daily screenshot. I will try to keep up a 2 to 3 posts a week count though, depending on what's there to talk about. My rewards haven't been spectacular lately, so I stopped making screenshots of all these rewards unless worth showing.
---
It's not too late to pledge in the Kickstarter campaign!
Still little time left, but there is time.. the kickstarter is ending in a little over 24 hours from the time of this writing. So if you didn't pledge yet, or were waiting for some funds to come in, now's the time to get in and make sure you will get your piece of the reward pie. Did you know that they reached several stretch goals? Read the updates on the @steemmonsters account to see the current status, but it's so worth getting in the campaign because of the potions only. But if you are thinking of investing bigger amounts, lots of extras are waiting to convince you to jump in. I was planning on pledging some more on a second account to have a biggers shot at airdrops, but honestly I chose to put that in the credit card debt instead. Aiming on starting 2020 with less weight on the shoulders, so I will miss out on a lot of rewards in the campaign. It is what it is though.. I will buy myself in slowly and hopefully have more luck with Untamed than beta packs :)
---
Level 1 cards worth playing
I believe it has been 2 seasons since I mentioned that I started playing the level 1 accounts again only for the season rewards. First I aimed on getting the 100 points only, then I wanted to earn 7 season rewards or even more in a few accounts. The first season I played them they were worth it doing the daily quests as well, I found a few epics and a legendary in there.. But the next season it was not really worth it with the daily rewards, until I opened my season rewards and found a golden chicken in on of them. The last round of season rewards there were actually 2 accounts in total making it worth playing for me, one of them was a level 1 account, opening this season reward set: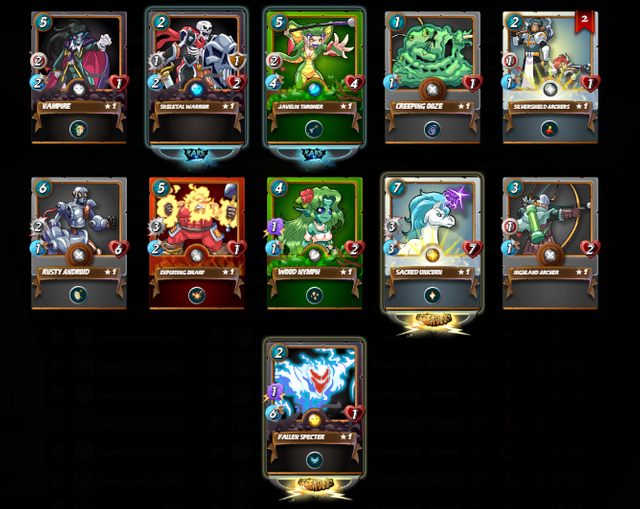 As you can see it was a good thing that I pushed this account from getting 9 reward cards to getting 12 of them, as it brought me a second legendary card. And 2 out of 2 legendaries, that's just great, right?
---
Love playing the herons accounts, and slowly building my own fire team again
Lately the herons accounts have both been nice to play, when I started there was one maxed deck and one silver level account, but that silver level account has been levelled a lot. I'm still getting used to the deck though, I notice that I sometimes get confused because of some cards that I play in another account that are or aren't there in that one.. but the owner has been great levelling cards, and I'm happy as I'm slowly getting more time to play other than the quests and also playing more tournaments. Speaking of which, don't forget to sign up for the Kickstarter finale tournament!
As I've been selling a lot of cards when needed, I now often miss quite a few cards, and when playing the herons accounts I so so so miss my power fire team I once used to have. Levelled my summoner a bit a few days ago, using my rental earnings only .. feels good! Now up to the next level when that's possible.. and slowly make sure it will be the powerful team it once was again!