---
Still too bad stats.. like 4 lossses / 1 win... The game becomes desperate.
Fine example being current rank 221 with 3020 points to get..... Rank 1 Mister Bubke with 4400 points as opponent
What developers are thinking about??? Is this a joke on a players??? I don't get it how this pair could be combined to fight at all...
Either it should be a big pleasure for me at least try to win???? I would better avoid such a pleasures :)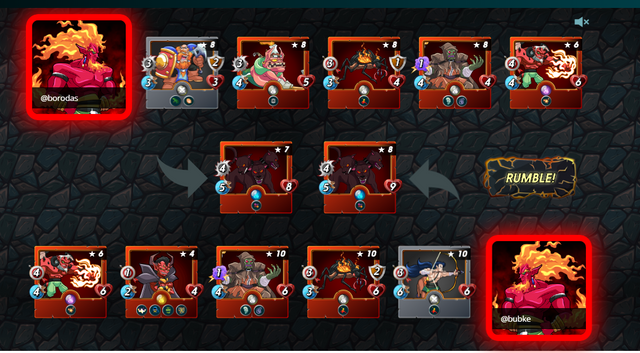 ---
https://steemmonsters.com/?p=battle&id=da974812c510066350e6f918e5dfa8d39808f08d