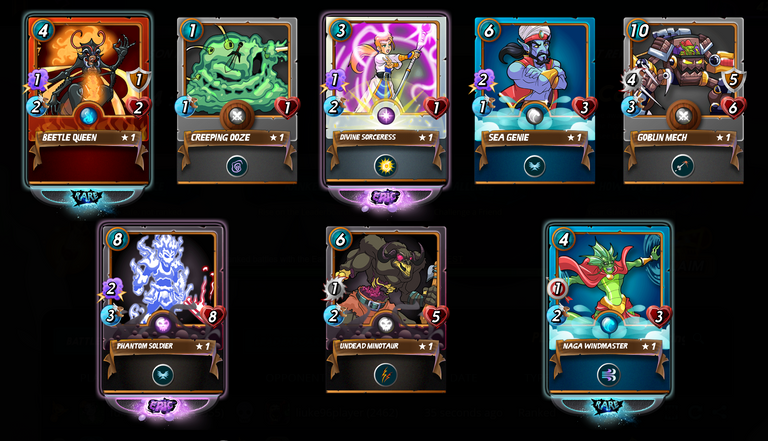 Today's daily quest had to be battled out with the Earth splinter. Normally I would request a new quest, but today I decided to give it a shot!
The reason is that I do consider Earth my weakest part of my collection. But maybe I am wrong, because all my rare cards are at level 6, the epic ones are at level 3 or 4. Only the common ones do stay behind with only level 6.
And maybe I was wrong because only 12 battles were needed to complete the daily quest!
Pretty happy with that. I also entered Gold I for the first time this season. So 8 more days left to reach my goal which is Diamond II or the stretch goal which is Diamond III.
The rewards cards weren't bad either!
Cheers,
Peter