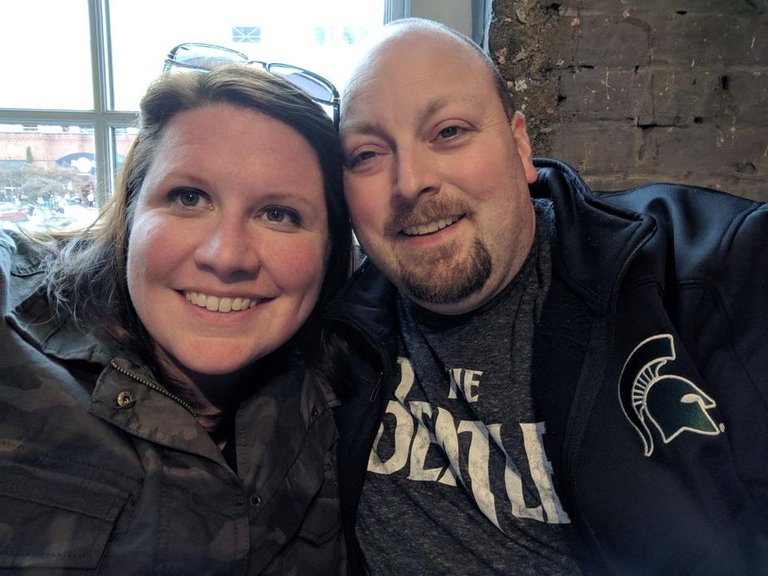 I really didn't plan on playing Steem Monters this morning.
I was going to wait around at the house for the basement workers to show up (read my other posts if you are curious) and then be on my way to the annual conference for one of the associations I am a member of.
Needless to say, the workers didn't show up and given the current state of our basement, I wasn't feeling really comfortable going out of town anyway.
So I drove into work instead and got ready for a quiet day in the office. Students don't have school today and all of the teachers are at an off site professional development, so it is very peaceful here.
I logged into Steem Monsters with my wife's account and discovered that neither of the daily quests are do-able for her because she is only focused on the Water and Earth splinters.
My account focuses on Death, Life, and Fire splinters, so I was readily willing to accept the fire quest that was presented to me. Little did I know it was going to end up being an hour long struggle trying to get the five wins I needed.
I played seventeen matches starting at 1753 and ending at 1757. How horrible is that! Every time I feel like Fire is my strongest splinter it seems I get my butt handed to me.
I am going to be honest, I have had a lot of frustration building up lately over many of the real life things that are going on. There was one or two losses that I found myself pounding on my desk and shouting at my computer screens.
---
As some sort of cosmic apology, I was gifted with these cards when I finally got my five wins. I feel like the black dragon is the most handed out reward legendary. Am I wrong in thinking that?
A Sacred Unicorn, Lord Arianthus, or Ruler of the Seas would have been nice, but I am not complaining. Hopefully one day my Black Dragon will be worth more than the $1.80 he is currently selling for.
Speaking of cards selling, I am really excited about the possibility of the kickstarter campaign and the new cards that are going to be release. I took part in the kickstarter before and it ended up being a great move. I will admit, I sold a lot of the exclusive cards, but I think I probably made a 300% profit on them.
I have a feeling this time there are going to be a lot more people taking advantage of the kickstarter. Steem Monsters has a bigger reach now and there are probably quite a few people who are kicking themselves (pun intended) for missing out on the first kickstarter.
I have been checking the Steem Monsters blog page daily so that I don't miss the chance to get some exclusive new cards. Even though I am staring down some significant home care expenses, I still plan on keeping some money aside for the big kickstarter announcement.
How about you? Are you going to participate?
---

---
---