Another Steemmonster season is behind us. And to be honest it was a disappointing season.
I was hoping that the investments I made during the past season would give myself a shot at Diamond II but I failed miserably.
I did end up with 2939 rating points, which is my best ever, but I did only end on place 482 on the leaderboard which is 4 places below last season!
There are 3 possible reasons for this.
Tactics!
Okay I did invest a lot into the cards but I didn't spend any time in updating my tactical knowledge. I did loose some battles against players with weaker cards. So they just have better tactical skills.
If you do know some posts with great tactical skills, feel free to add them in the comment section!
Wrong moment of playing
Well I do increase the number of battles at the last days of the season. But also the better players do this. This makes it harder to win battles and earn the desired number of rating points.
The reason behind this is that I do want to complete my daily quests as easy as possible. And maybe that is a wrong approach!
So maybe I should increase the number of battles in the beginning of the season, when it is easier to earn the necessary rating points.
The competition is getting harder!
Well maybe I did invest in my opinion a lot of steem and DEC into my collection but maybe other players are doubling the efforts I am putting in.
This is hard to prove. But season after season the competition gets tougher!
The season rewards
Well I can't complain about the season rewards. At least I got a legendary "Ruler of the Seas". 2 more are needed to max it out at level 4. But if it reaches this I would need to invest a lot of steem into my water summoner. Only a level 7 Alric can support the power of a level 4 Legendary card!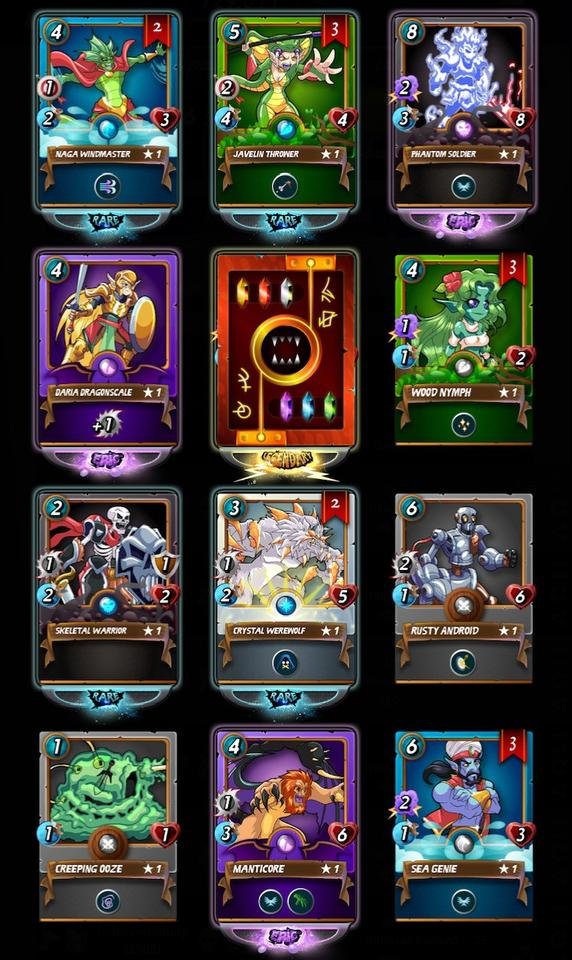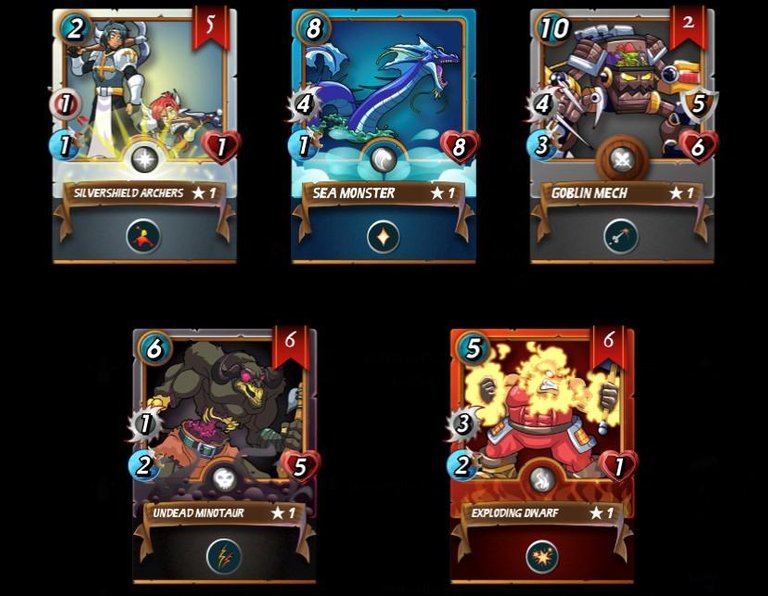 Last season the total value of my daily reward was only $1.47, so the Ruler of the Seas alone does crush this.
The total of the season reward cards for this season is a whopping $6.68. Pretty satisfied with this!
Up to the next season. I will probably decrease my steem and DEC investments and will increase the time I do spend on understanding the tactics better! Really should improve to get into Diamond II.
Also will increase the number of battles in the beginning and the middle of the season, hoping that this will give me a headstart compared to my compatriots!
Cheers,
Peter