March 7, 2020 Reward Card
Today's reward card
Can flip 3 cards
Got 2 cards and DEC crystal
These cards are
BARKING SPIDER
Earth Monster
Summon 4
Bow and arrow 1
Speed 2
HP 5
Unskilled
This is a new card. I got it with the first time.
EVANGELIST
Life Monster
Summon 6
Bow and Arrow 3
Speed 2
HP 5
Skills: No description
The description of this skill is a bit strange,
I had this card,
that time,
Skill description is the ability to freeze flying monsters,
Why is it different now?
There is a bug in this skill,
So was it stopped?
Both cards are good cards,
It should be used occasionally!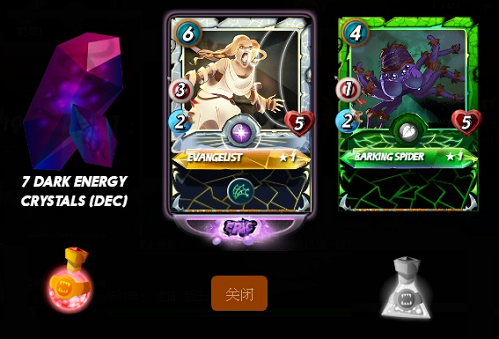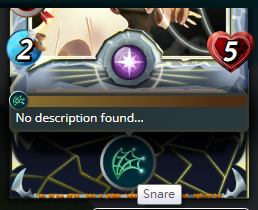 2020年3月7日奖励卡
今天的奖励卡
可以翻3张牌
得到了2张卡片和DEC水晶
卡片分别为
吠叫蜘蛛
地球怪物
召唤4
弓箭1
速度2
血量5
无技能
这张是新卡,我第1次拿到。
传教士
生命怪兽
召唤6
弓箭3
速度2
血量5
技能:没有描述
这个技能的说明有点奇怪,
我有过这张卡,
那个时候,
技能描述是可以冻结飞行怪的飞行能力,
怎现在不同了?
是这个技能有BUG,
所以被停止了吗?
2张卡都算不错的卡,
应当偶尔会用到的吧!