Hello, beautiful and amazing people. I hope you are all doing wonderful today!
It's been a while since I did one of these, but I have some free time now and so I thought let's restart them.
That's right—it's time for the Steem Monsters and SBI giveaway!!
---
To win, I require three things.
1. Tag a friend who you think will enjoy having the change of winning a free Steem Monster card.
2. Write down your Steem Monster name. Chances are it's the same as your Steemit name, but some people are using alt accounts to play the game so I'd like to be sure.
3. Write a comment.
That's it! What to comment? Ah, now there is the question. To find that out, keep reading :)
(Psst—read carefully! Last time most of the commenters didn't actually read the post and so didn't comment with what they were suppose to.)
Today's Prize: Exploding Dwarf
One lucky winner can be the new owner of this card!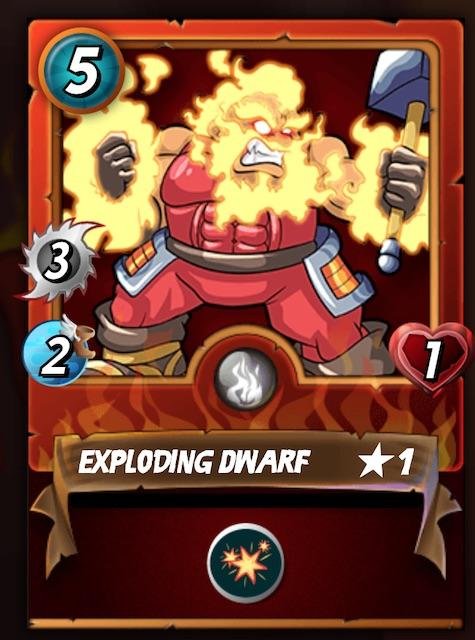 But that's not all! The winner will also receive one share of Steem Basic Income. Sweet!
(What's SBI? See @steembasicincome or here)
Rules
Today's comment: What's your favorite flower? Why?
Me? Cherry Blossoms! (of course)
Anyway, every one who comments following the rules will be added to a random drawing for the card.
I am adhering to the @ContestKings rules, meaning 👊 No Upvote, No Follow, No Resteem required. Any or all would, of course, be very much appreciated, but that is completely your call and not required to win this contest/giveaway.
End Date
7 days seems a good time limit, so we'll go with that, making the end date Jul 13.
That's it. Good luck!
---
Don't have Steem Monsters? You can my referral link to sign up.
❦
David LaSpina is an American photographer lost in Japan, trying to capture the beauty of this country one photo at a time. More?