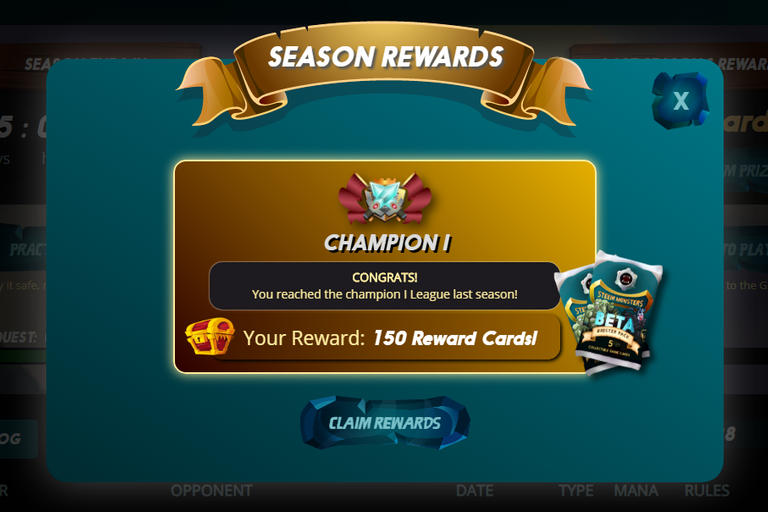 Und da ist die Season auch wieder vorbei. Ich konnte mich am Ende der Season auf den hart umkämpften Platz 71 mit 4781 Punkten setzen. Schade das es diesmal wieder einmal nicht für die Top 50 gereicht hat. Immerhin gibt es einen kleinen Wermutstropfen... 150 weitere Reward Karten. Hierzu hab ich mir für 5520 DEC 150 weitere Potions für Legendäre Karten gekauft. Natürlich in der Hoffnung, das die eine und andere Legendäre Karte mehr droppt.
Meine Capture-Rate hat in den vergangenen Tagen echt gelitten, da ich versucht hatte, mich in die Champ 1 zu spielen...
And there the season is over again. At the end of the season, I was able to finish in the hard-fought 71st place with 4781 points. It's a pity that this time it wasn't enough for the Top 50. At least there is one small downer... 150 more Reward cards. For this I bought for 5520 DEC 150 more Potions for Legendary cards. Of course in hope that the one and other Legendary Card drops more.
My capture rate has really suffered in the past days, because I tried to play myself into Champ 1...

150 Reward Karten / 150 Reward Cards
Und dann wollen wir doch mal die 150 Karten aufmachen und schauen, wieviele Legendäre Karten dabei sind.
And then let's open the 150 cards and see how many legendary cards are there.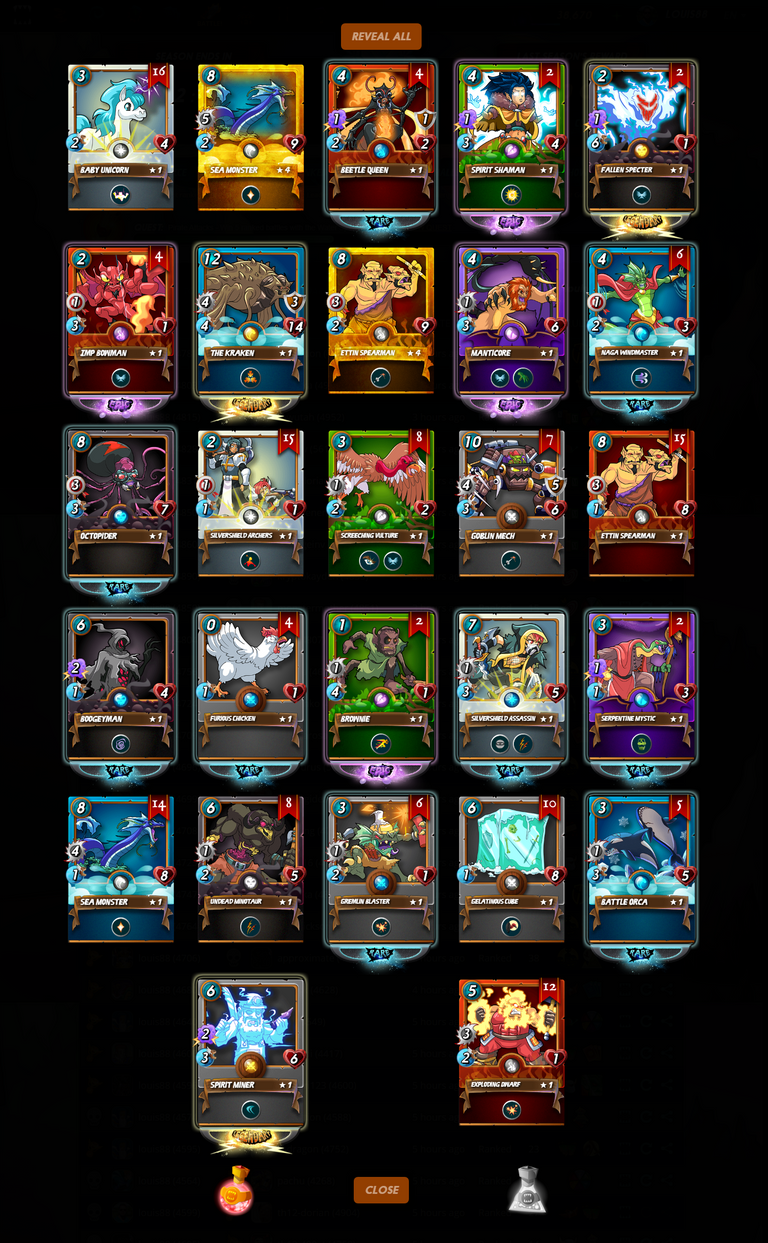 Yeah... 4 Legendäre Karte. Die 150 Karten haben einen derzeitigen Marktwert von ca. Total Value: $ 10.92 Burn Value: 13,575 DEC
Nicht sonderlich viel Wert.. Schade, das sich die Marktpreise so momentan in den Keller bewegen... Es nervt.
---
Naja... Kopf hoch, weiter gehts! Nächste Season! Ziel!? -> Champion 1 und diesmal in den Top 50!
Lets go!