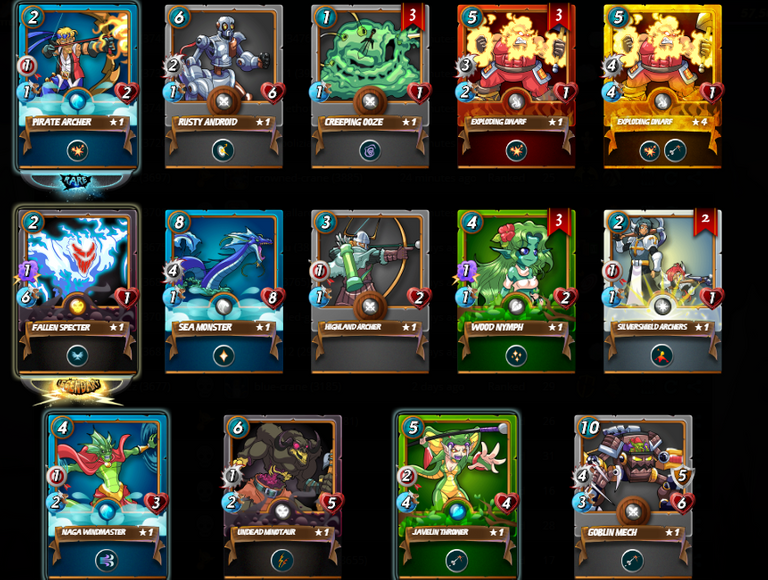 Servus,
nach einen Tag Pause konnte ich nun heute erneut meine Quest beenden und da hat sich gleich der Fallen Specter, die neue Legendäre Karte in den RewardsKarten eingereiht.
Habt ihr ihn auch schon bekommen? Wie seht ihr die Karte im schwarzen Deck?
Grüße
@RivalzZz
This post and all your comments are eligible for the following upvotes:
special thanks to @flauwy who selected and designed this!