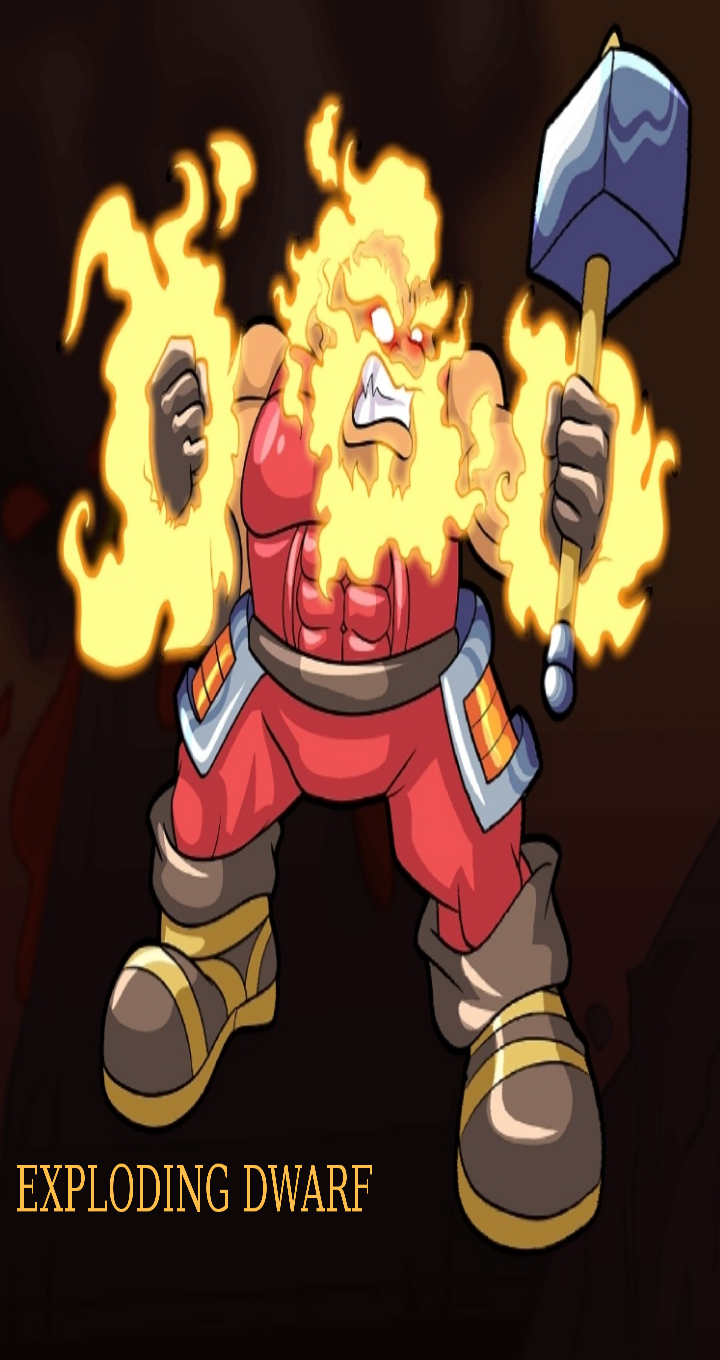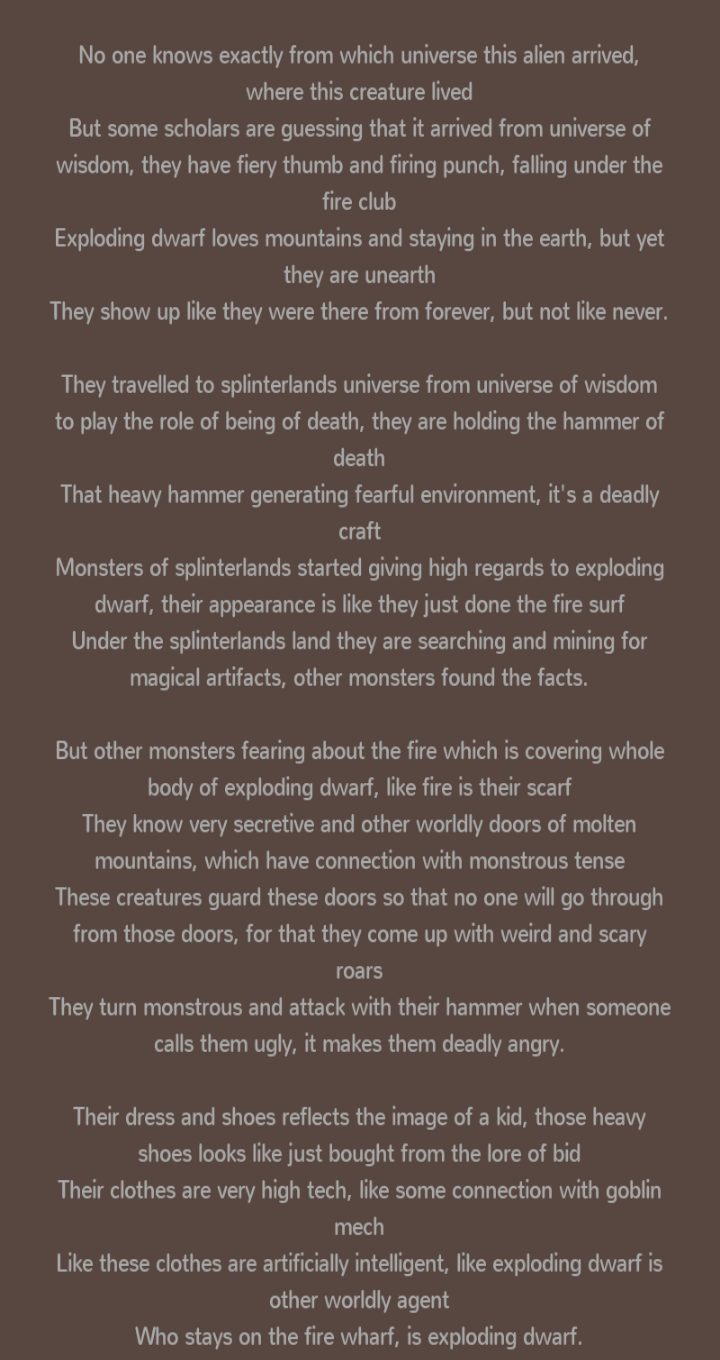 No one knows exactly from which universe this alien arrived, where this creature lived
But some scholars are guessing that it arrived from universe of wisdom, they have fiery thumb and firing punch, falling under the fire club
Exploding dwarf loves mountains and staying in the earth, but yet they are unearth
They show up like they were there from forever, but not like never.
They travelled to splinterlands universe from universe of wisdom to play the role of being of death, they are holding the hammer of death
That heavy hammer generating fearful environment, it's a deadly craft
Monsters of splinterlands started giving high regards to exploding dwarf, their appearance is like they just done the fire surf
Under the splinterlands land they are searching and mining for magical artifacts, other monsters found the facts.
But other monsters fearing about the fire which is covering whole body of exploding dwarf, like fire is their scarf
They know very secretive and other worldly doors of molten mountains, which have connection with monstrous tense
These creatures guard these doors so that no one will go through from those doors, for that they come up with weird and scary roars
They turn monstrous and attack with their hammer when someone calls them ugly, it makes them deadly angry.
Their dress and shoes reflects the image of a kid, those heavy shoes looks like just bought from the lore of bid
Their clothes are very high tech, like some connection with goblin mech
Like these clothes are artificially intelligent, like exploding dwarf is other worldly agent
Who stays on the fire wharf, is exploding dwarf.


SOURCE
Steem On.

Still if you are unaware or haven't joined Steemmonsters, the exciting collectible game then you can join through from my referral link 🔗 below.
https://steemmonsters.com?ref=chireerocks

You can support my work through below mediums too.
BTC:
3GJCQPyxQMc5zQasc3EoW7vnV2fKpp9aY9
ETH:
0x514d948ead79d7f8db680173c266a39cd2677c98
LTC:
3DxFQhqaxetpGUciAT5axAdztVVr9QowEb
BAT:
0x193ce1410d4acefd0ee24577d575f087f164ed48
DASH:
7aNhxUxH8NbYDL9TciuGHHERwjL143NCUo

(Cover picture is the screenshot taken from the Steemmonsters platform. And pictures are edited with the Canva and Artecture).
"This is my original work."
Stay Blessed.
Spread love and spread kindness.
Thanks and regards,
Chiranjeevi Sarikonda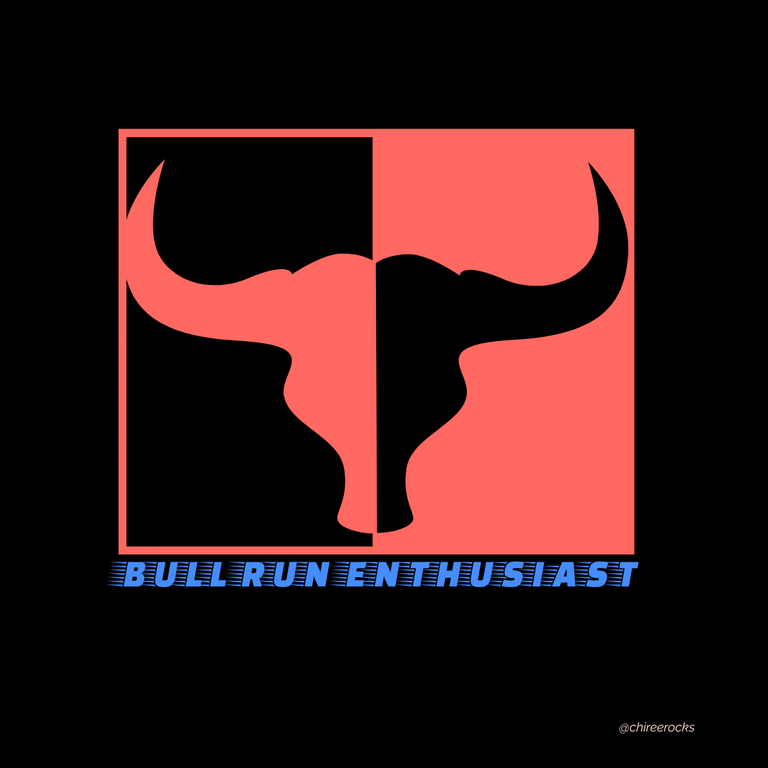 (If you want this logo, let me know in the comment section.)