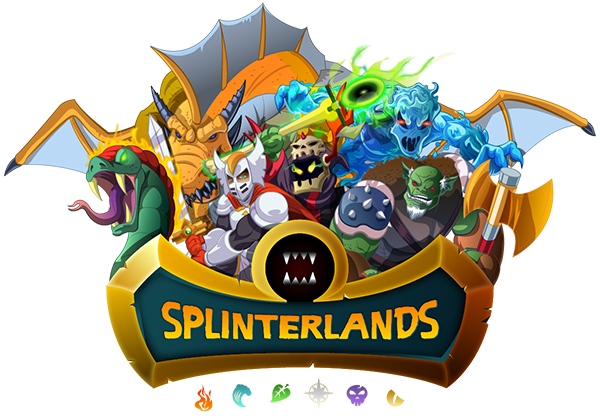 ---
I was checking some of my old posts about Steem Monsters.
It's always fun to look back at a thought process and how you felt about something when it wasn't clear what it would become.
This is what I thought in June 2018.
from the post:
---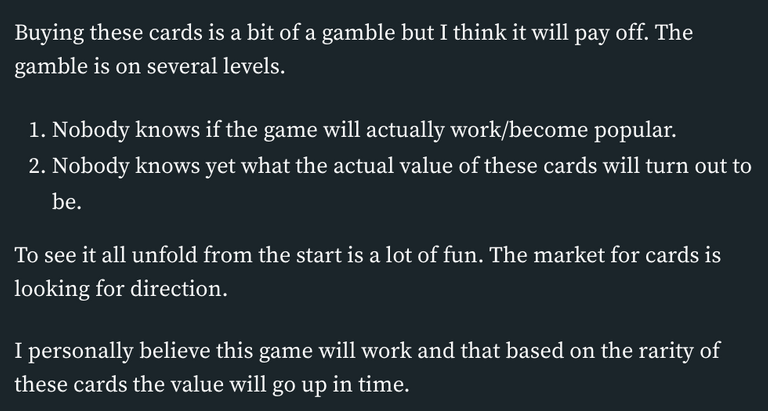 ---
I'm glad I believed it! Because has this game taken off!
I bought a lot of cards back then and focused on Gold Foils mostly.
This is probably one of the best deals I made.
---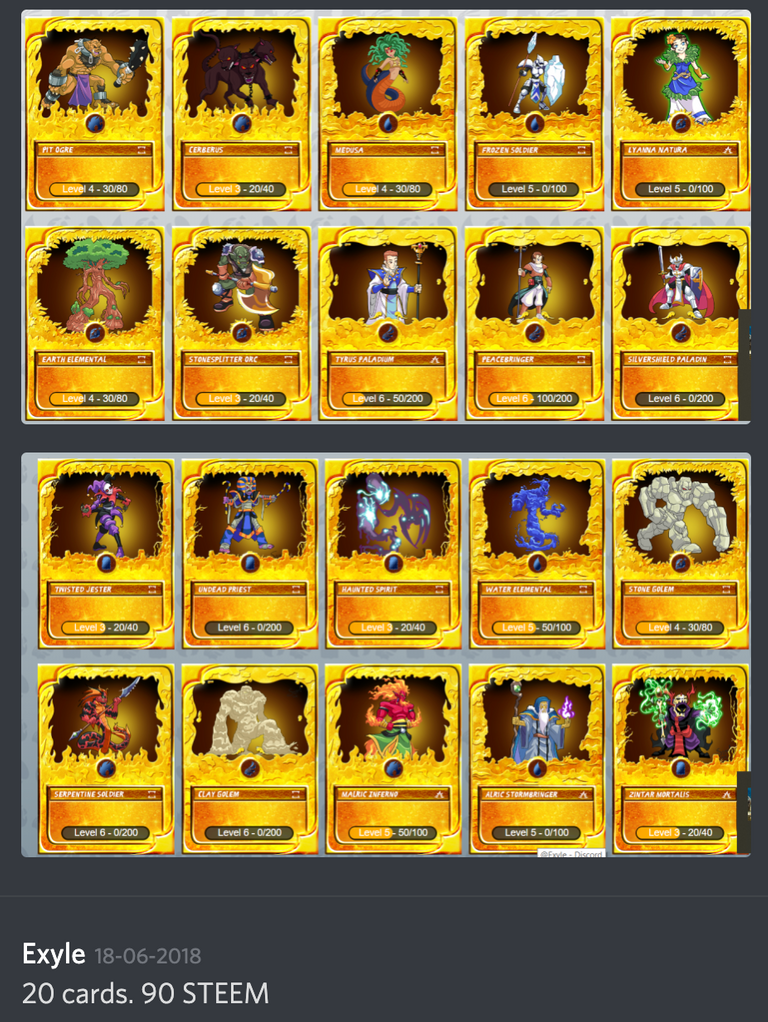 ---
Admittedly 90 STEEM back then was worth way more then it is today ($144)!
But Still...90 STEEM today is only $11,70 and these cards have gone up a lot in dollar value. (Also noticed some of them have higher levels. I didn't even realize that when I bought them at the time).
This is part of the market today.
---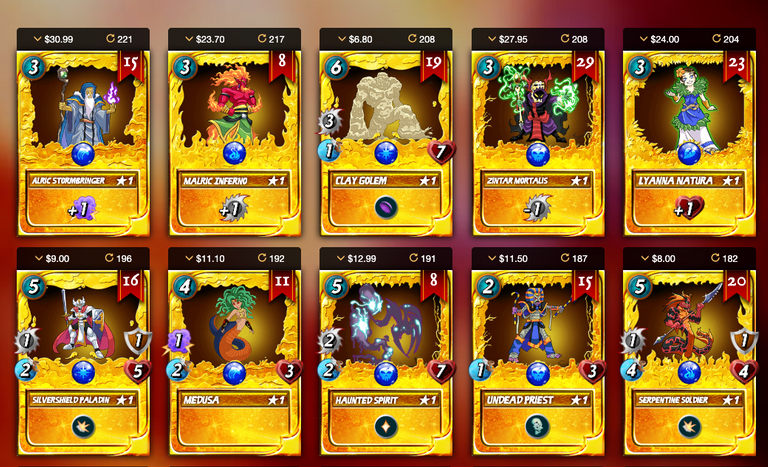 ---
Another example of cards retaining value are these Gold Epics:
---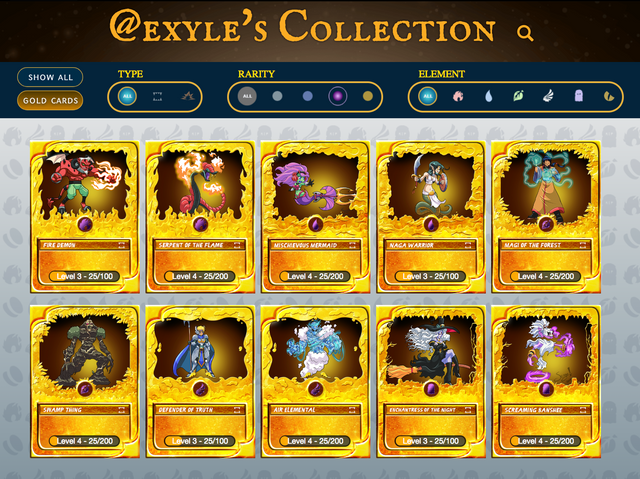 ---
I bought those for 142 STEEM or $227.
142 STEEM is now $18,50. But these cards have all gone up in dollar value.
This is the market today.
---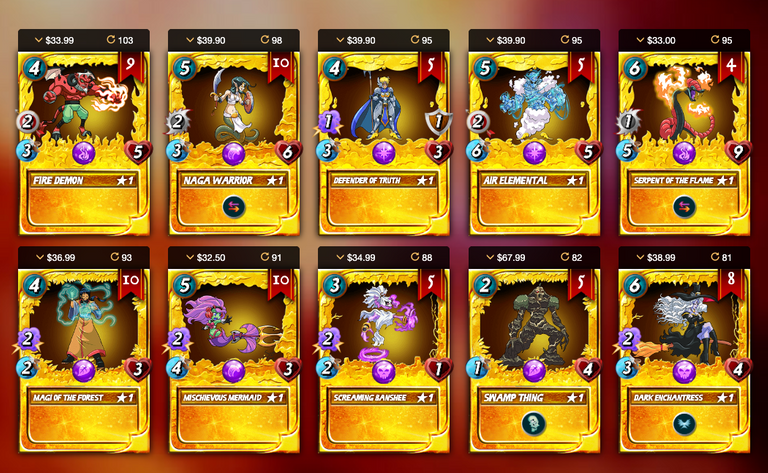 ---
My biggest regret in my thought process was underestimating the Alpha common cards.
I remember those going for less than 2 cents. And full alpha sets even cheaper. And look at them now.
Insane prices.
---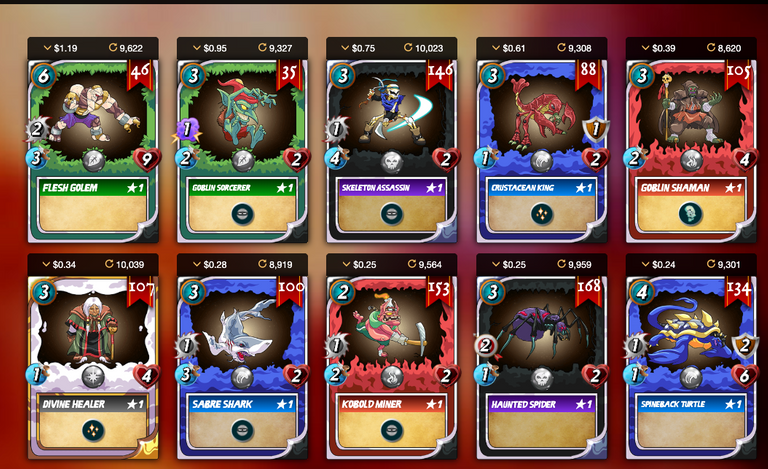 ---
This is the problem with opportunities, they never last long.
And they usually never ever come back.
I'm very happy with the cards that I bought but...
I should have bought more Steem Monsters Cards......
---

---
Please consider us for your witness vote if you think we deserve it here:
---
Vote for @blockbrothers via SteemConnect
Set blockbrothers as your proxy via SteemConnect
---
We are the creators of Steemify a notification app for your Steemit account for iOS.
Get it Here: