Good afternoon fellow NFT lovers!
I hope everyone is having a great day! I just popped open my #airdrop rewards and was greated with 8 copies of the regular version of THE GORLODON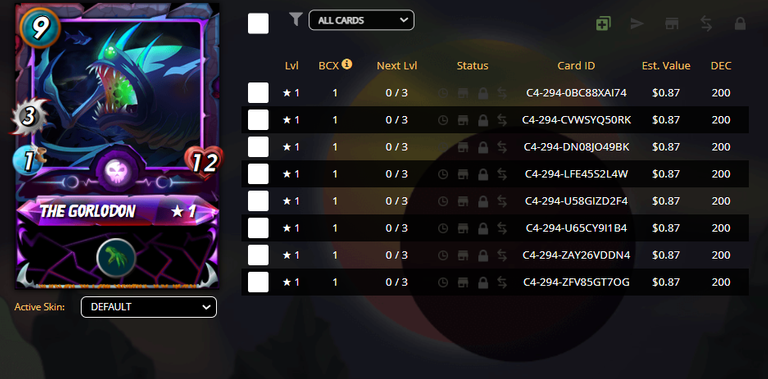 I personally love this card! Even at level 1 this card rocks! Sure the mana cost is ridiculously high but even in low mana games you can use basically just
"Don Gorlo" (my pet name for him... dont like it? Then call him whatever floats your boat nancy!)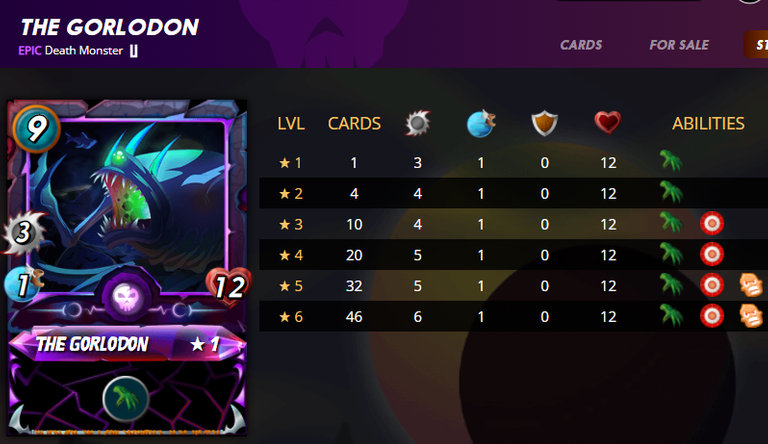 With reach, truesight, and enrage this card's one tough cookie! I would scoop up as many as you can off the market before Untamed packs sell out and he becomes much more expensive!
Did you know I do a livestream at 7PM EST most Mondays, Tuesdays, Thursdays through Saturdays! Tune in and say hi. Tomorrow I'll be spinning the wheel of names to find out who wins tomorrow's giveaway!
The card you might win is....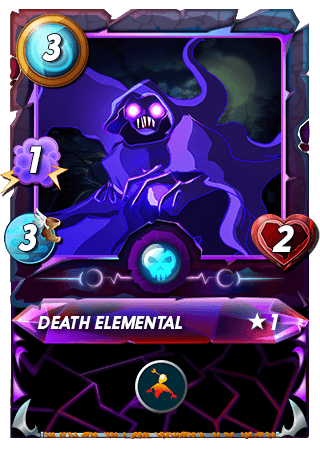 Death Elemental! No purchase necessary to win! See rules below!
Rules!
You must comment with your SL username and tag 2 friends!
Upvotes, sharing, and reblogging is not required but GREATLY APPRECIATED!
#Challenge me, win, and I'll give you a #prize! Please say something before sending challenges and if your #splinterlands name is different than your twitch name please include you SL name!