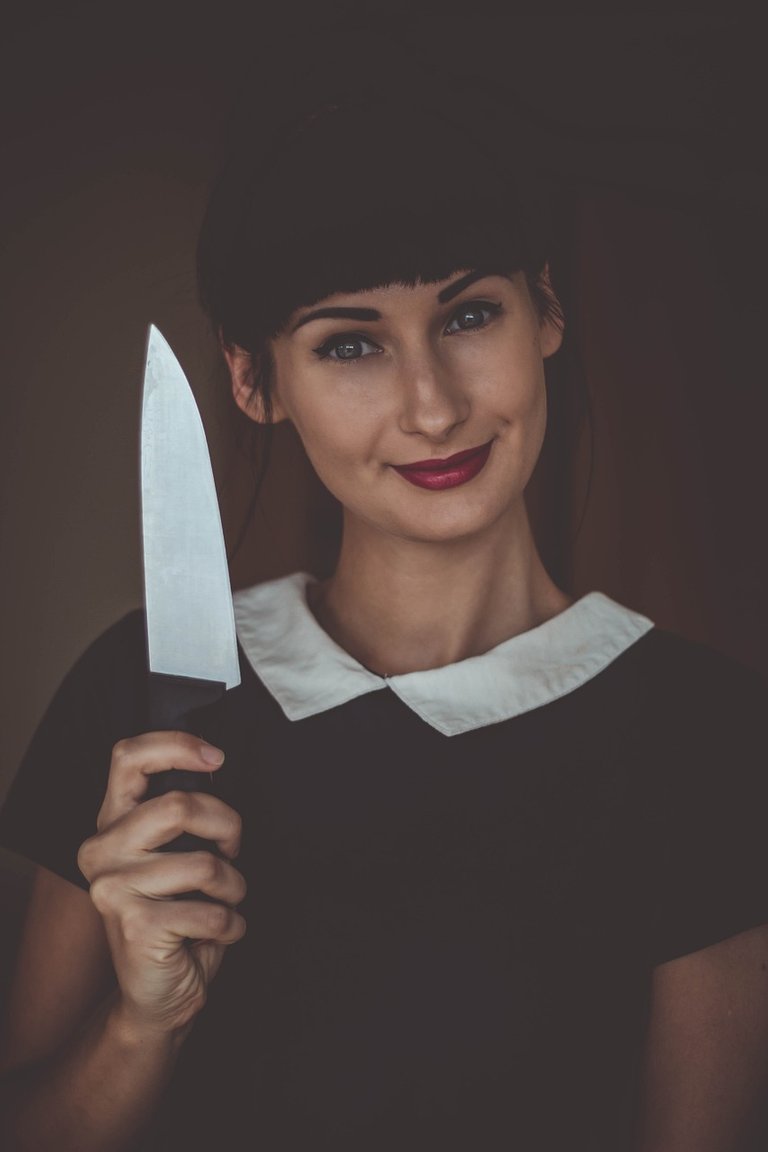 Source
knife is my favorite tool in the kitchen
It is an artist's night long passing vision
Its sharp edge can be used for many things
For planing many horrid nightmares or blessings
With a smile on my cute face,
I cut cut cut, cut off the poor silenced prey
With a cold joy along with grace
I cut cut cut, cut it off with no care anyway
A good tool to release anger, caressing all over the spine
Pressuring the the heel, makes my roar all the way shine
I peel off the unwanted skin of all the surfaces
Making room for all the beneficial essences
This is the tough love I embrace
I cut cut cut, I can cut for all day
This is my only real solace
I cut cut cut, I can cut like its play
I am like a queen in my small kitchen
I intend no malice, or maybe its hidden
I leave no spot for critics, those damn naysayers
I give no chance to give me any intentional torments
I cut cur cut, like I am in the right place
I leave no dirty spot, I make it full on ready
I cut cut cut, like its my final race
There!, its a delicious food made by a lady
I tried the five minute freewrite using prompt "Knife"
from @mariannewest daily prompts. If you want to participate use @freewritehouse to win Steem Basic Income weekly!
My draft turned into a poem and I polished this one a lot to make it perfect, and this is the result. I hope you enjoyed reading this poem.
For more poems like this read my blog @poemsofasickmind.