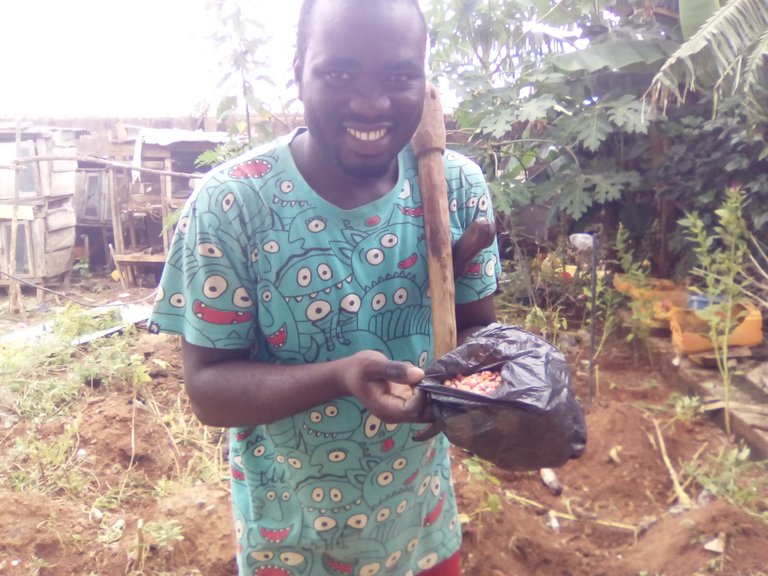 I will like to share this thought with you great steemit community, been a farmer is very easy and simple it depends on how active you are and how big you want to practice this Agricultural way of life. You can start a bit and later on expand even more bigger than you think.
Furthermore, been a white collar workers doesn't disturb you from been a farmer. You can equally own a small farm garden and from there, you are up. Just a little plot of land will serve better than just waiting to get everything from your patents, your friends, your wife or your husband. Get into farming business and dwell in natural environment with good profit and yield.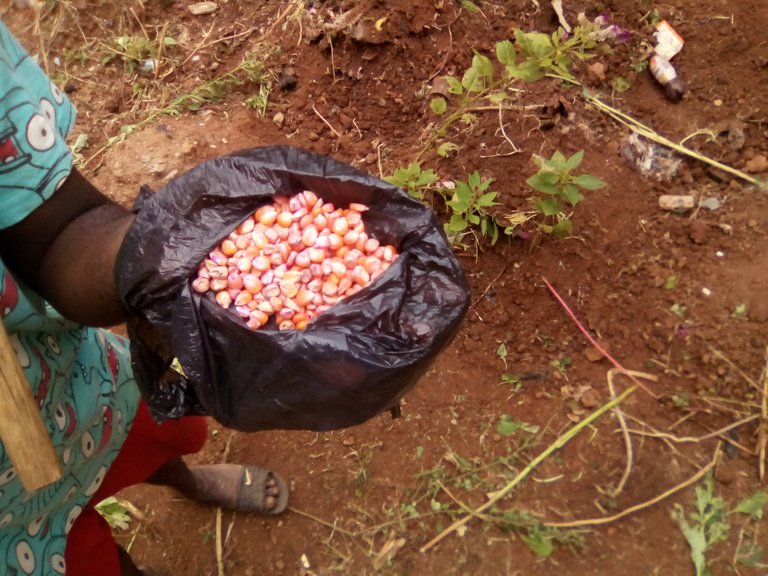 After clearing up the land which I planted only vegetables initially was totally free from cut stumped and I did a little cleaning up as well which took much of my time. I planted maize as you can see the picture with proof, thereafter I went ahead to plant more vegetables which are both African Spinach and Lagos Spinach.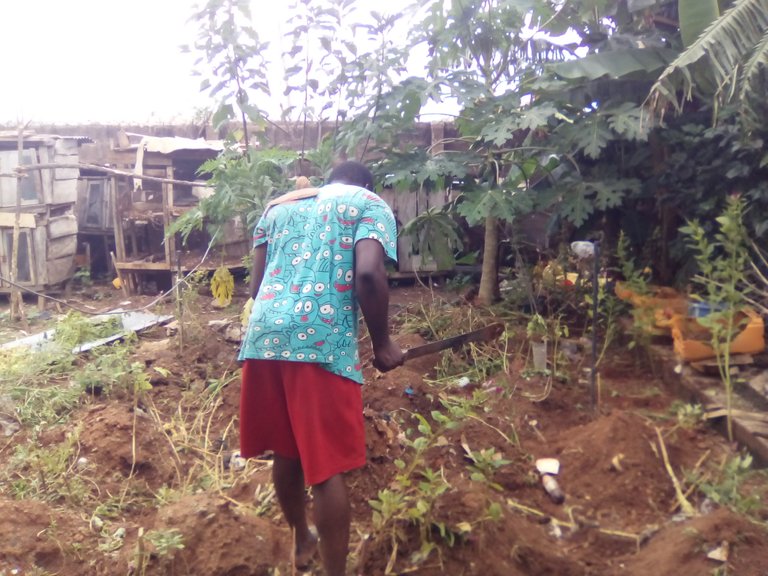 On duty call, doing what I know best, planting seed maize in fours into the hole.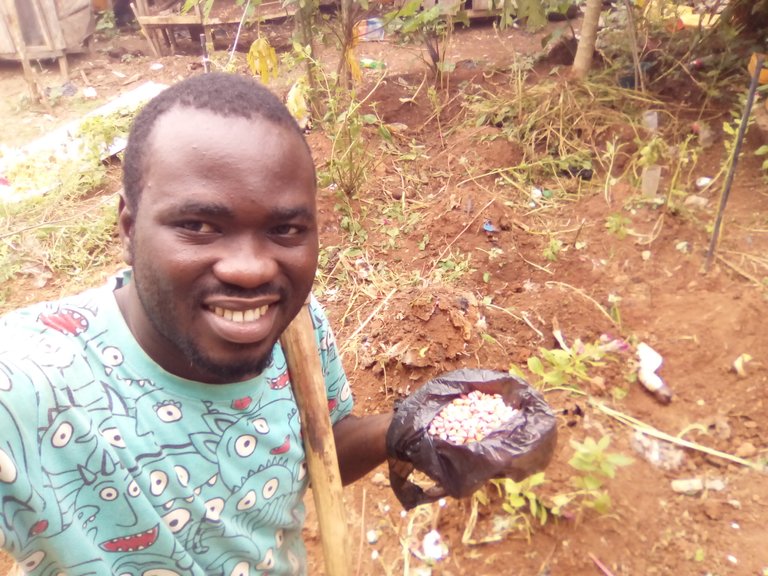 Treated maize seed
What Next?
I further progress in planting note vegetable seeds which I kept from my last planting season.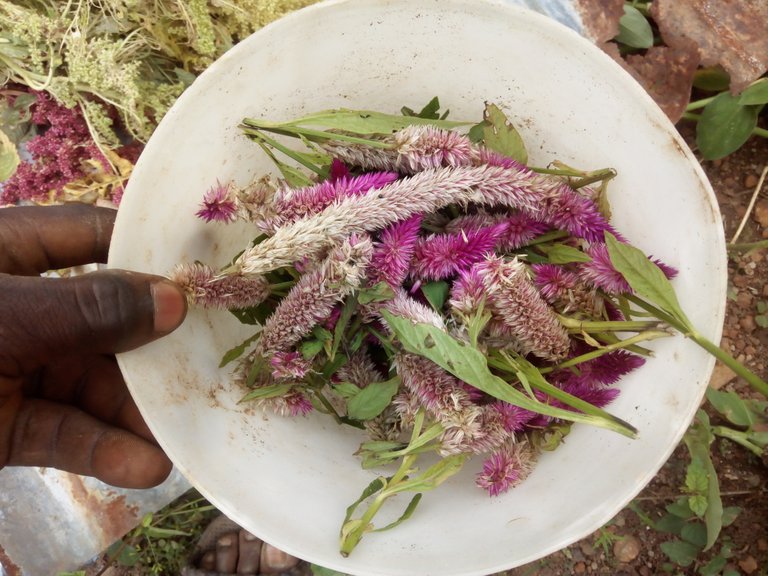 These are some of the kept Lagos Spinach Vegetable seeds from my last farming season.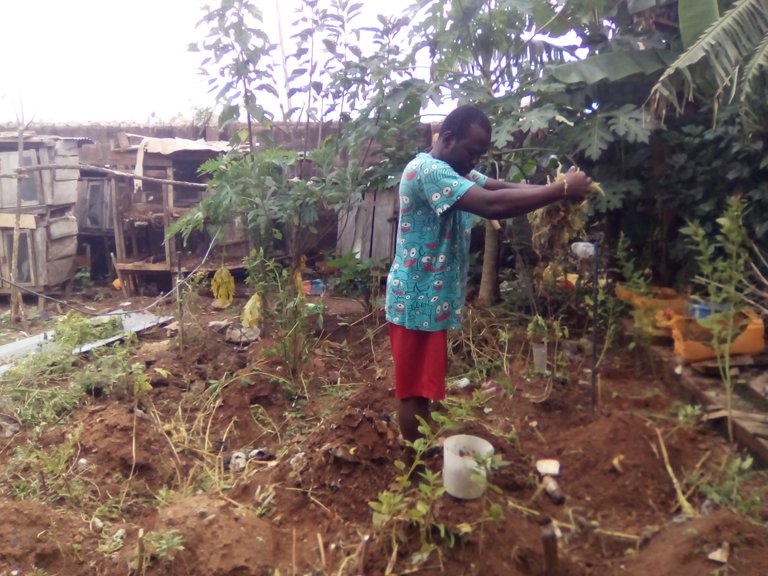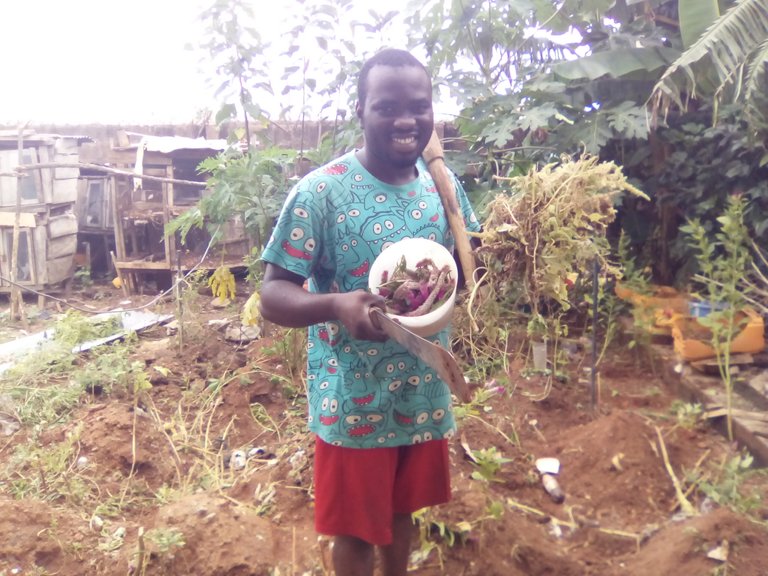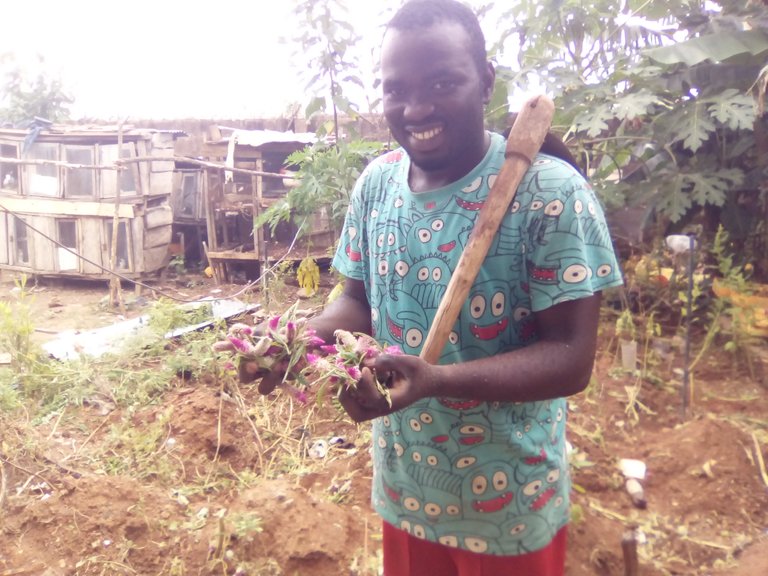 African Spinach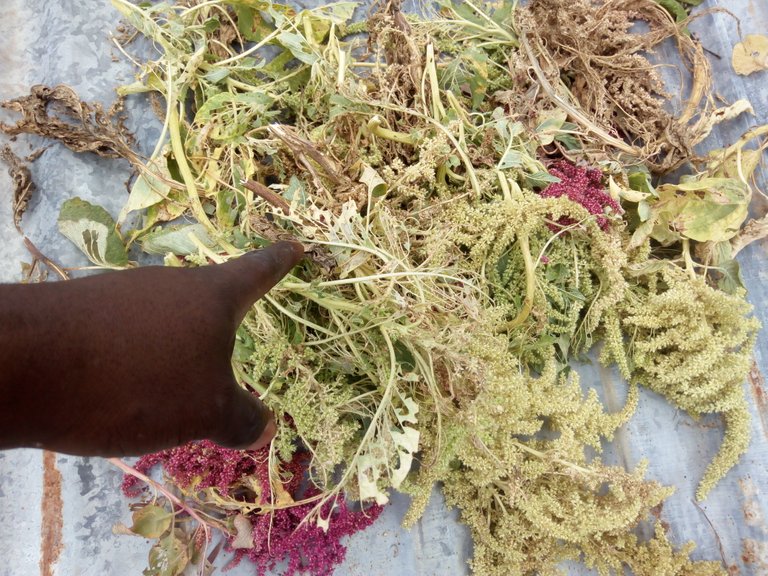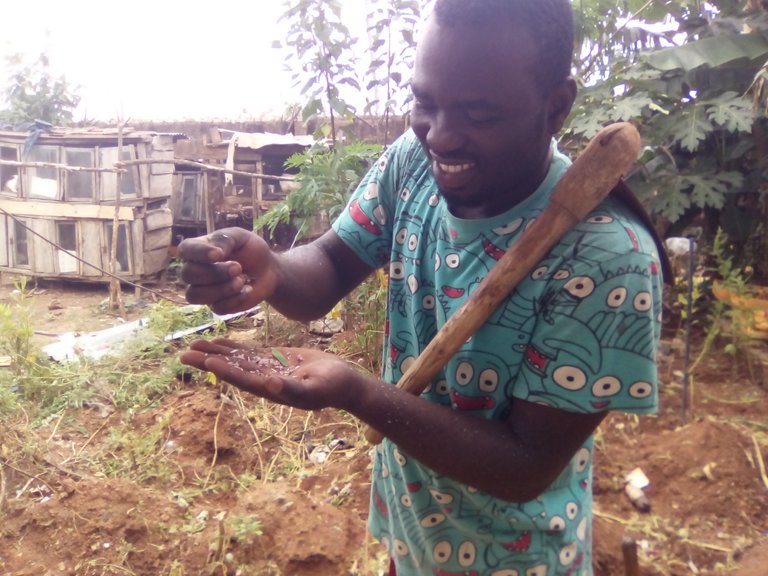 With this i can say categorically that it is good to practice Agriculture because you can safe more lives and even feed the nation. Give a trial and always take risk.
Thank you for reading.
Steem On!