Cryptonius' Over 15k Matches MANUALLY Played Splinterlands Giveaway Bonanza: Details Inside!

Splinterlands: Over 15K Matches Giveaway Bonanza
Hello Splinterlanders, and all you beautiful hiveans. As some of you know I play #Splinterlands and have been a part of this amazing community for over a year, I've spent over a year gifting to new players, over a year fighting in the Mount Mox arena, and over a year getting to know all of you. So today I'm going to give away currently in print Splinterlands cards to EVERYONE, that's right EVERYONE, who follows on twitch AND twitter gets a card. Just comment your twitter and twitch username below. If you follow on one platform but NOT the other you are still eligible. What will I be posting? Gaming, tournaments, and hive content mostly, the occasional podcast, writing, or music thing too. Nothing crazy but if you wanna stop on by I'd appreciate it. ANYONE who follows within the first 150 follows will get a card TO KEEP. This is not a delegation giveaway. Cards will be given away 7 days after following (to insure you don't just click and unclick), I promise the content will be quality #play2earn gaming stuff, gaming stuff, and a lot of other stuff and you won't regret the follow.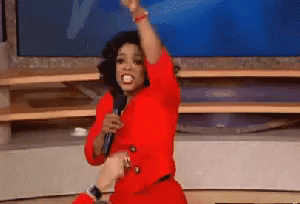 Additionally there will be an event with plenty of goodies for you viewers. With prizes, challenges, and plenty more
#Splinterlands
fun in my giveaway bonanza stream this friday at 11PM GMT. If the follower count is reached by then I will be giving away a chaos legion pack to a lucky viewer who meets requirements (spellbook), and 2 mystery prizes (WHAT WILL THEY BE?!?!). Regardless I will be giving away tasty Splinterlands and PIZZA prizes to those who participate in this celebratory stream, so why not come on by.
Follow me on twitch here
Follow me on twitter here
@cryptoniusraptor for chess tournaments and other notifications here on hive.
If you HAD been following me on these platforms you would know all about
The new update implementing no dec rewards for spellbook ghost cards and what it means overall
Why this next economic update (whatever it may be) is a turning point ONE WAY OR ANOTHER
Splinterlands Roadmap and what it means for the governance of Splinterlands
What all this means for Bot v Bot mining.
And had fun doing it.
These replays will be on hive soon too (figuring file size conversion mostly). Additionally I will be posting a writeup summing up all the craziness that has happening since my last in depth write up here (last Splintervideo here). #Splinterlands is an amazing gameplay loop, but what does the economic future hold? What has changed for better or for worse? Find out next week in my big ol' writeup.
THIS CARD GIVEAWAY ENDS UPON THE PAYOUT OF THIS POST. TWITCH AND TWITTER FOLLOWS AFTER THAT FOLLOWING WILL BE APPRECIATED BUT NOT PART OF THIS GIVEAWAY.
Not playing Splinterlands? Click here to sign up.
Keep Summoning and see you in the #Splinterlands
---
---