Psyber X Gameplay, or Everything we Know of it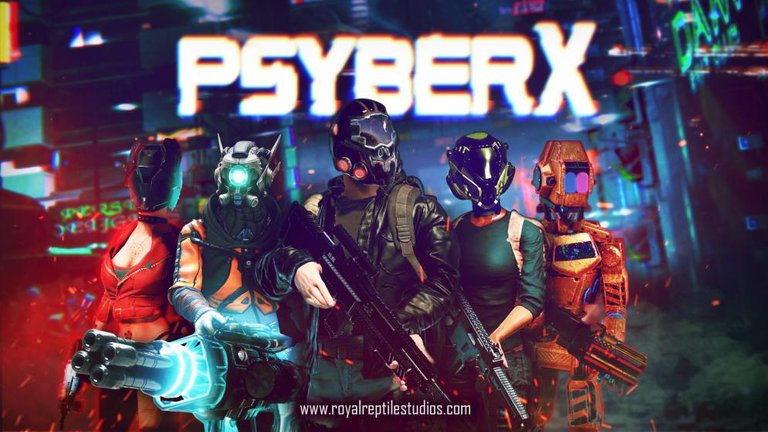 Hello guys, today I bring you another post about a project that I am very excited about. Psyber X is in its infancy still, and we haven't even heard of an Alpha yet, but we have lots of information about its direction, and today we're going to dive deep into the gameplay of Psyber X, or what we know about it.
But first...
All quotes in this post were taken from a Psyber X dev team post or announcement, with the exclusion of this one, which is mine.

----hollowknightgod

What is Psyber X
Psyber X is an upcoming cyberpunk-themed MMO. One of its sources of inspiration is Fortnite, so it should come as no surprise to learn that it will include battle royale-style matches. However, that will be but one of Psyber X's features, which will be incorporated into a living world shaped by the players' choices.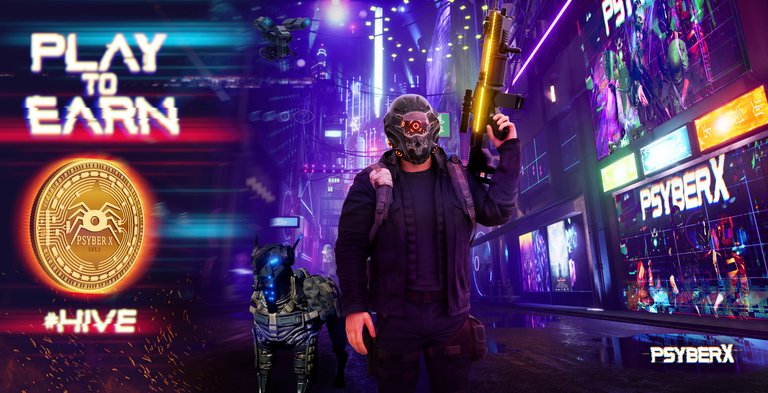 By everything I read so far, Psyber X is going to be an open world MMO with some battle royale modes. Both will have play to earn mechanics, and because Battle Royales and MMOs are super niche, this decision keeps both audiences interested.
The details of gameplay is what we'll try to explore next.

Features of Psyber X
PSYBER X will feature NFTs in the form of power up cards (Speed, experience boosts, increased damage), weapons, cosmetics, and housing (In phase 2 this will be very important for housing).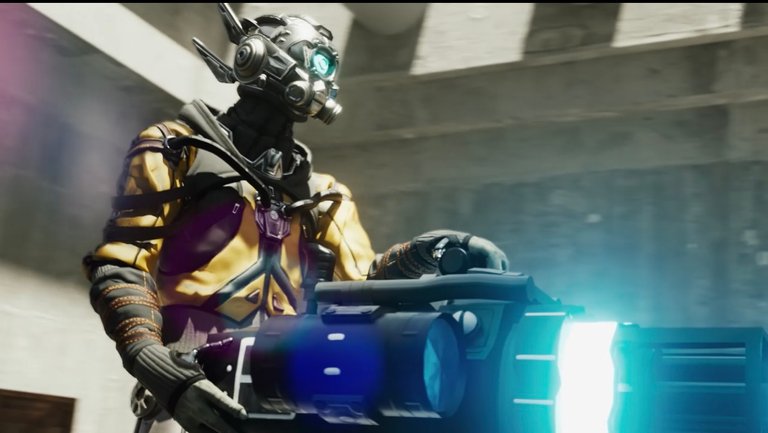 Although this features are very general they imply lots of very complex applications. The very concept of House for instance can encompass a lot of things. It can be something like Land where you can grow things, and produce resources; it can mean a place where you can rest, or get some benefit from.
As everything about Psyber X is still in the making, we can freely think about all those possibilities, and I'm sure the community will add plenty of value to the devs efforts in the process by interacting and offering good ideas for the future.

Battle Royale
Psyber X will feature battle royale-style matches. In these, interested individuals will be able to strengthen themselves by performing kill streaks against both human opponents and AI-controlled rogue robots. Moreover, there will be a chance to unleash huge, towering mechs, which can reverse the course of a match in an instant.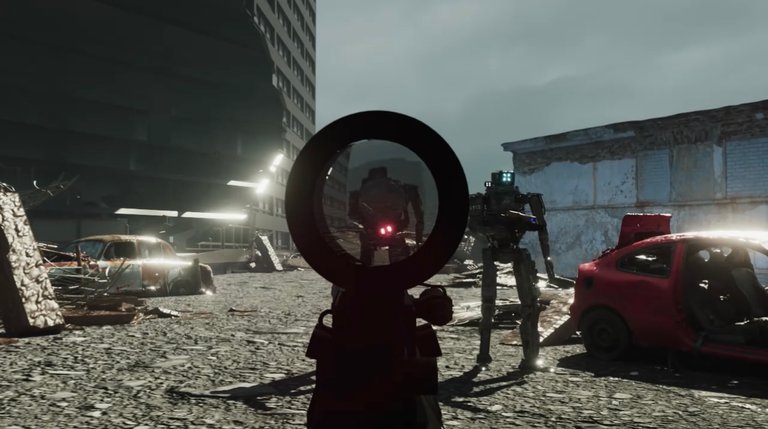 As a hard core gamer I love this kind of concepts in any game. Kill streaks and such things usually increase the difficult and skill ceiling of the game, and I personally love both. Hopefully the Battle Royale can have strategic and dynamic gameplay, which would make this a very favorite of mine.
MMO
However, the battle royale-style matches will be just a part of the overall MMO world shaped by the players' choices. If they want, they can found their own gang, send their gang members out on missions, and take on rival gangs for power. Alternatively, players can choose to become one of the officers working for the beleaguered city, working to restore peace one step at a time. Besides this, interested individuals can take on a wide range of other roles that include but will not be limited to DJs, teachers, and entertainers, the demand for which will be determined by the choices of everyone around them. Whichever way they choose, players will always have the option to continue climbing to the top of Zeelis in the manner of their choosing.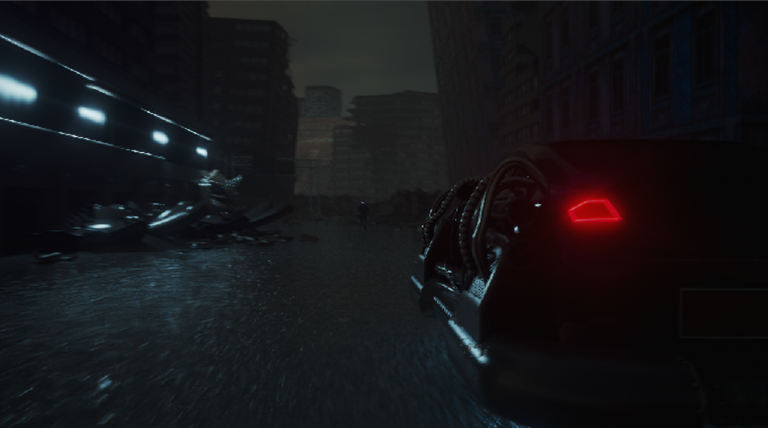 The grand scale MMO offers different routes and interesting concepts on this cyberpunk adventure. In terms of MMO, I'd love to see good movement even more than graphics itself. Movement and camera are the usual suspects that can ruin a game for me, and as long as those and the battle system works, it is all great for me.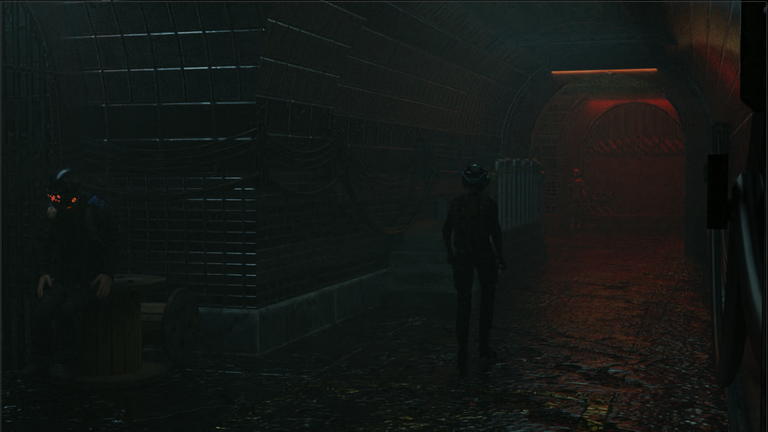 Choice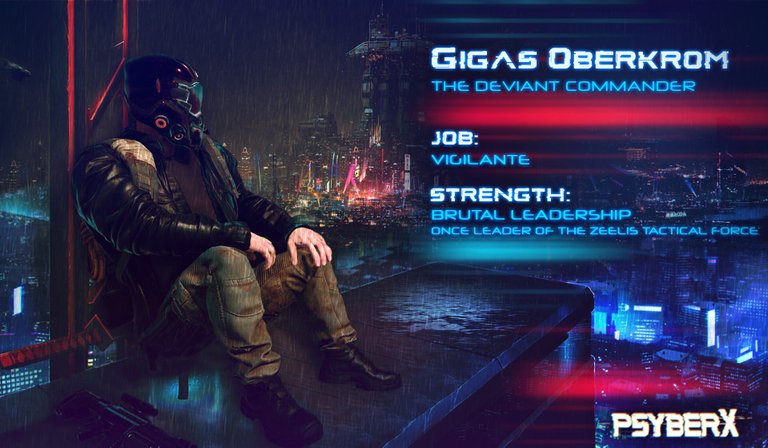 Choice seems like a very deep theme for Psyber X, and the devs hinted about this on several directions.
Embark on your own adventure, and claw yourself to the top.
Be what you want.
Be what you want! The choice is yours.
A fully function ecosystem that every player will contribute to.

The player base will decide what is needed, not a pre-determined algorithm.
Everyone wants to play the new career released? Ok. That's fine, but… what happened to all the doctors? And the police force? They will now be in high demand, and people will flock to these careers.

A real life balancing system.
Create, destroy, harness, help, or command your future in Psyber X.

Gaming Phase 1
Players will be unleashed on a cyberpunk city with up to 50vs50 matches, or a free for all. Players will have had to pick their load out before entering into the game. Their load out will widely depend on the amount of weapons/armor they have been able to accumulate so far. Though you can find weapons and armor on the map (Not permanent, as you must have the NFT to be able to use it permanently) there will be many peoples scrounging for the best gear that is available to get on the map. Some players having a bigger advantage, be careful where you step. There will be AI robots (and a giant mech that will be walking the streets...he's invincible) that are thrown into combat that will be seeking to kill you, so there will be many enemies to be watching out for. As you are able to get the upper hand and start to kill your opponents you will start to unlock kill streaks. Kill streaks will unlock according to their power needed to charge them. Kill streaks will also be NFTs available for purchase through our platform. You will have one life in this combat arena, so make it count, because you will pay to get back in
for your revenge.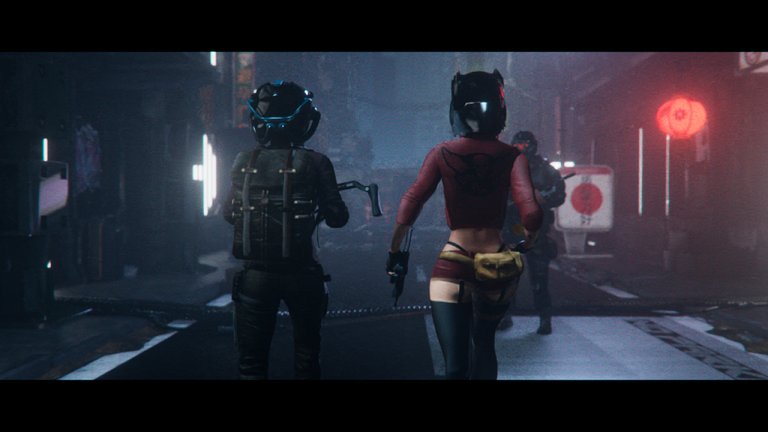 I'm a huge fan of the concept of 50 x 50 matches and grand epic battles that maintain structure, and I really don't find the FFA concept very appealing. Many times staying alive in Free for All is just a question of not doing anything while letting everybody else kill themselves. Weapons, armor and every other utensil gathered should be a great addition of complexity to the gameplay and strategy inside those battles.
General Information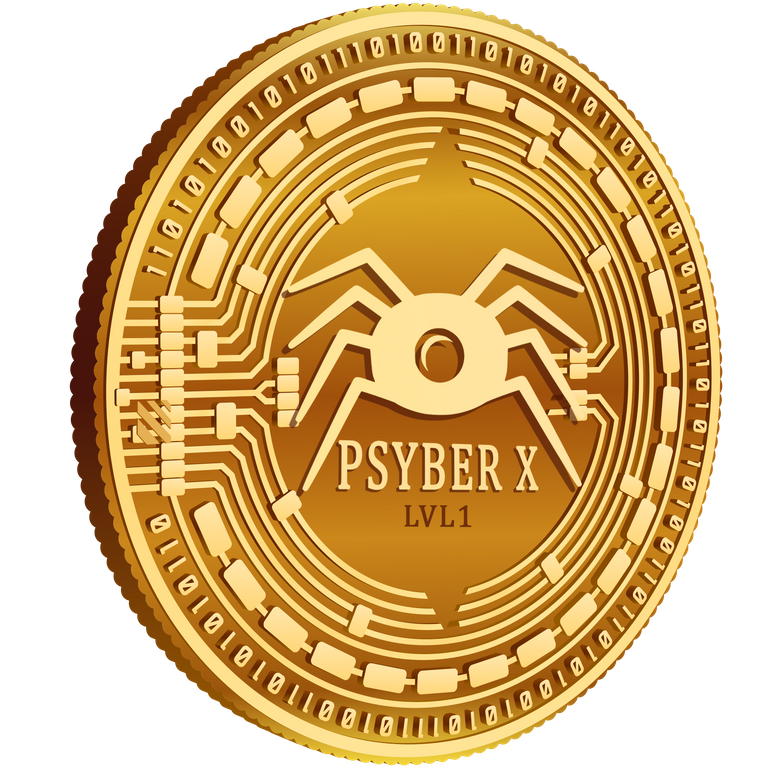 If you got excited about the project please share your thoughts and ideas for the future of Psyber X. I'm sure the community would love to hear them, and so do I.
Thanks for Reading!
---
---