For a very long time I haven't buy any potions because I didn't really see the point doing that. You get Alchemy and Legendary potions through the chest rewards and if you want, you can even save them for a later use.
50 DEC for one Alchemy potion? 40 DEC for one Legendary potion? That's quite expensive in my opinion. I don't think it's smart to buy them, when you can get them just by playing the game.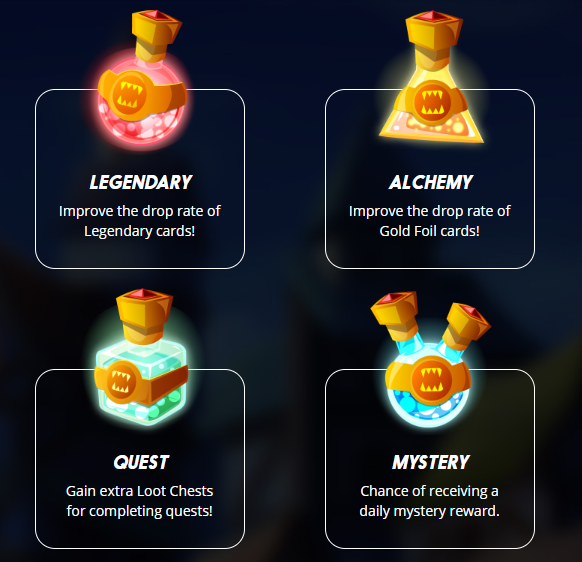 There's two potions that you can't get just by playing the game and you actually have to buy them with credits or DEC - quest potions and mystery potions.
Are they worth it? What do you think? Mystery potion will always give you something random, but paying 1150 DEC for a card that for example is worth 25 DEC? Quest potion gives you 5 more loot chests when you complete a quest and costs 720 DEC. In my opinion they are very expensive, but hey, it's sometimes cool to test.
I bought one quest potion and completed the daily quest. Luckily I got gold foil Phantasm, which is not just an upgrade to my collection, but it's worth enough DEC to "pay" for another quest potion. The rest of the rewards were just a bonus. In the end some small "profit" was made today, so I will try the quest potion tomorrow again.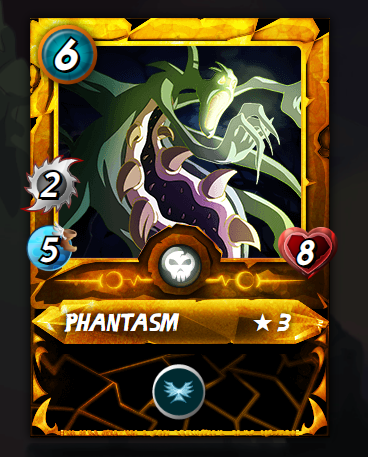 Thanks!
See you in Splinterlands.