It's today! Do not miss the opening of HiveFest⁵
Only a few hours left before HiveFest⁵ will start!
Do not miss it, it's the event of the year. There will be a lot of fun and HiveBuzz will add its own touch to the event.
To help you be on time, we've added a countdown to our site: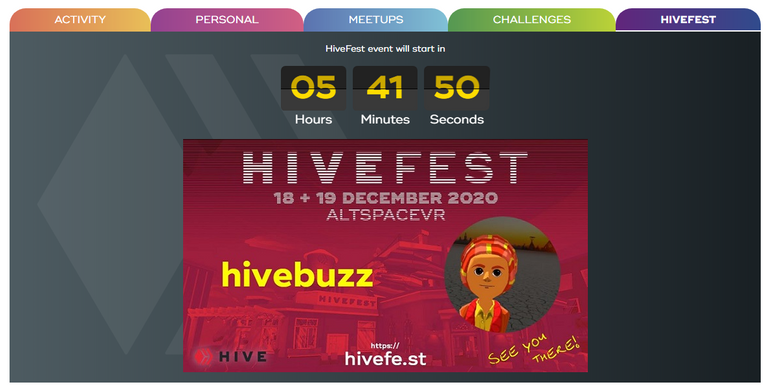 The HiveFest tab on hivebuzz.me is also the place where we will post information on our activities during HiveFest. So get used to consulting it regularly from the Altspace universe, whether in 3D or 2D.
Be the first to register and receive your HiveFest badge!
If you haven't already, read this post from @roelandp with a recap of all the important information.
See you soon on the other side!
The HiveBuzz team
---
---