We have finished upgrading our website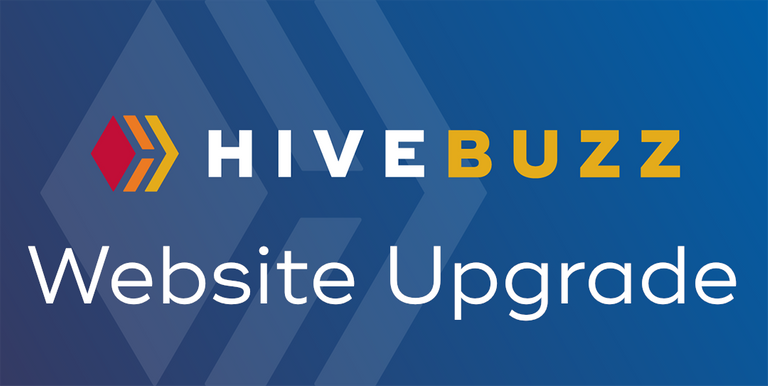 Here is an operation that we wanted to do for a long time and it is now done. For the better!
The HiveBuzz website uses the Vue.js Progressive JavaScript Framework and we have been wishing for a long time to upgrade to the latest Vue3 version, which was released over a year ago.
To upgrade or not to upgrade?
The easiest choice seemed to be to update the existing site by simply upgrading its components.
At first glance it seemed quite easy but, given the complexity of some parts of the existing site, it did not go as smoothly as we expected. After several rather unsuccessful in-place upgrade attempts, we decided to go the route of starting (almost) from scratch.
For this, we created a whole new project and incorporated parts of existing code that could be migrated. The rest has been completely rewritten. This helped clean up our code and logic that still had a few years on the clock.
Not new but new soontm
The big frustration with this kind of work is that it's all under the hood and it doesn't have a great visual impact. Those who hope to see big changes on the site will probably be disappointed because the current site looks like the old one.
On the other hand, it's a major and long-awaited change for us as we will now be able to move up a gear.
We were stuck with the existing version and were very hesitant to invest time in new developments that would subsequently require a lot of updating work. We no more are reluctant as the upgrade to the new version of Vue.js also allowed us to update many other components that we use. Kind of two birds with one stone.
Therefore, we are happy to announce that in the next few days new interesting features will be put into production.
Let's tease you a bit
For those who haven't noticed, we did a small update a while ago but we didn't advertise much about it.
For those participating in the Power Up Month, we added a small gauge below the current period PUM badge to enable them to track their eligibility for the PUM badge at the end of the month.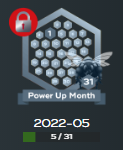 The gauge indicates the number of days they correctly performed a power-up or a post with a 100% HP payout. A green gauge means that everything is in order at the moment. Should they have forgotten or not yet done their power up or their daily post, then the gauge turns red.
It's a nice addition but we're sure there's a way to do better and we'll show you how in a few days... Stay tuned!
The Hivebuzz Team
---
---
HiveBuzz is a project created by @arcange
---
---