Hello guys....welcome to my Splinterlands Battle show off post. The past weeks challenge is to show off a battle using the Flesh Golem, so I'm sort of just making my submission as I've been extremely occupied and just got the chance to breathe,literally.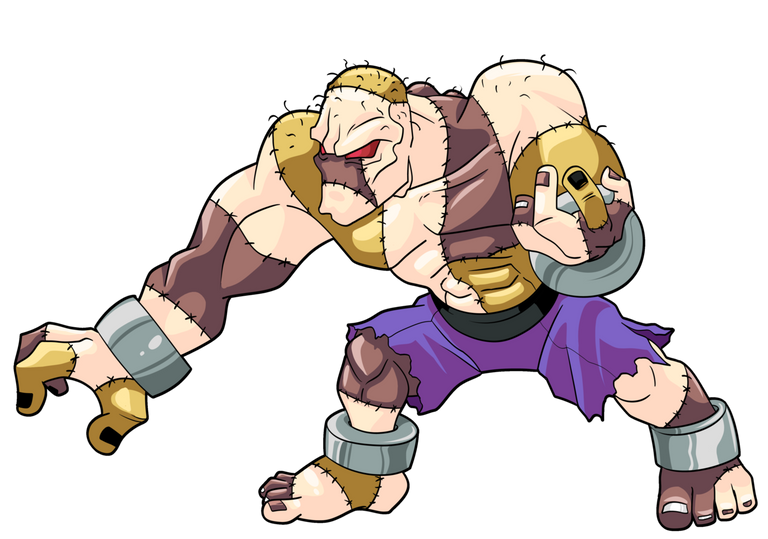 THEME: FLESH GOLEM
Edition: ALPHA/BETA
Rarity: COMMON
Element: EARTH
ATTACK: MELEE
ABILITIES: Healing at level 3; Void at level 7
My first encounter with the Flesh Golem was one time when I used someone else's card to play from the Ottos discord channel, it was on level 3 so it had the heal ability and I have to confess that it was super cool and gave a lot my opponents problems, it made me like the Earth splinter even more, the Earth splinter has a bunch of cool cards at the highest levels, combining the Flesh Golem with another tank healer such as the Wood Nymph is an ultimate combination with more chances of assuring a win.
Mine is currently only level 1 so its sitting out on all the fun, its the only reason why I don't use it much but besides that, its a super cool card! In the battle below, I used the Flesh Golem as the first monster due to its high life count, I followed up with Mitica Headhunter because I like the name, and it is heavy on the damage side due to its ability to snare.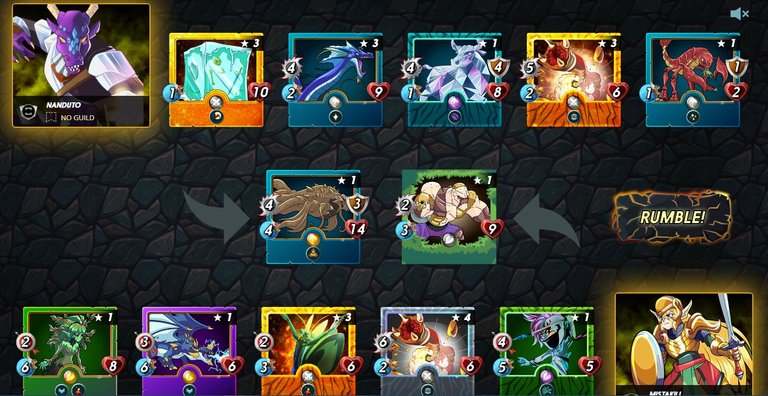 Anyone that has been reading my Splinterlands battle post know I love the Sand worm, during this match, it dashed out one mighty blow that took out the opponents card at one blow it was nice to see, the Mantoid also stood its grounds by dishing out its ranged attack and helping the rest of the team land a win....I used the Spirit of the Forest at the rear because of its ability to fly so it could stand a chance of evading one or two attacks before finally biting the dust, which it accomplished just as planned.
When I saw that my opponent brought out the Kraken, I was a bit shocked, because the Kraken has a special way of fucking things up, but somehow, my cards were able to take the Kraken out before it could do much damage, if you watch the replay in the video below, you will see some top notch team work with some super cool moves and execution tactics. Enjoy the video below!
It was as if the cards came to play with their own instincts, knowing that they had to all take out the Kraken first before they did other cards, this is the kind of deck I like to play with. I hope you enjoyed watching the battle as much as I did! Thanks for your time!!!
And that's it for this weeks show off folks, if you'd like to join me in having this awesome gaming experience on Splinterlands, here's my referral link, I will walk you step by step in the noobiest way possible.
Don't forget that if you don't have a Hive account or haven't bought any cards, you can still play for fun by registering with your Email address. This will allow you access to a lite account. The real deal is when you buy your cards and build your deck, because only then will you have access to tournaments, daily and season quests and rewards...
If you're game, I'm always up for a challenge. Hit me up and get your ass whooped.
Battle till you drop!!!! See ya.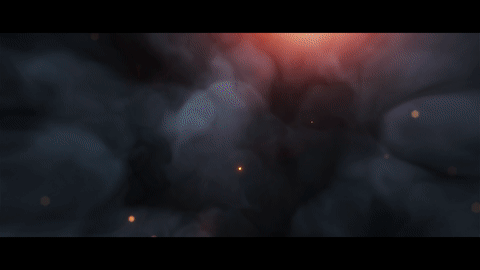 Want to join Hive through my Ref Link and let me walk you through starting up? Click the image below.