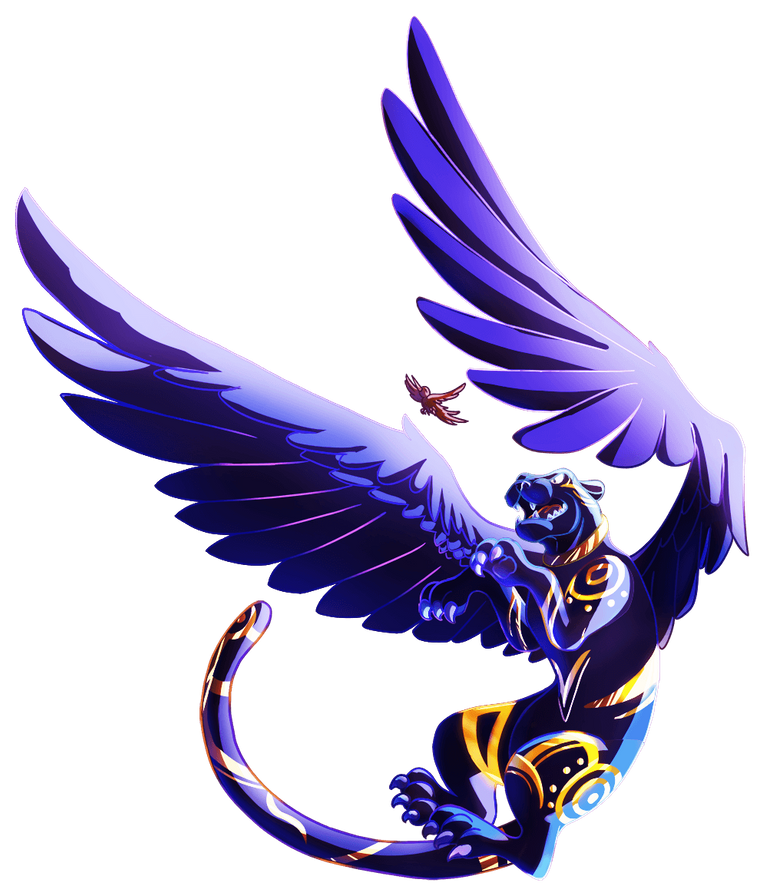 If it looks like a Panther and has wings like an Eagle, Be scared
Hello Splinterlandians from far and wide, how is your season going? Well, mine is a bit slow paced as I've only been battling for DEC and daily quests unlike before where I had to fight vigorously for top champion levels, I'm still stuck in Diamond level, but I've been kicking ass all the same. So I went into my Splinterbag to check out how my most valuable card is currently faring amidst the crypto beating, and I saw that the value in DEC still holds but the price has reduced a fair bit and it has also increased in circulation by a couple. The card is none other than the Gold foil Dark Ha'on.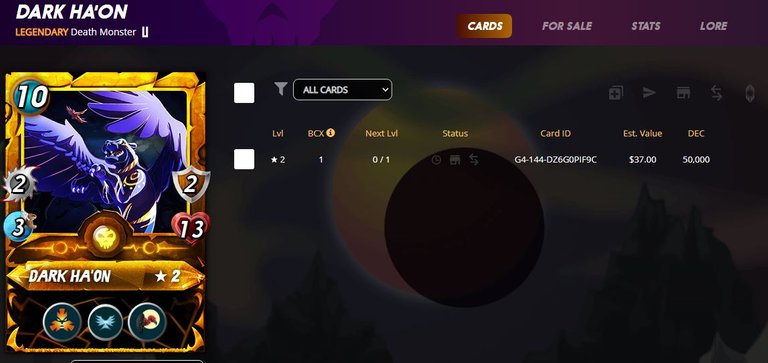 I've written several post in the past about the Legendary Dark Ha'On of the Death Splinter, infact ever since I got it, I've been using the Death Splinter more often than the Life which I was more used to, the card is badass what can I say. The price of the card was ranging between $40-$43 over the past week with only 64 pieces in circulation.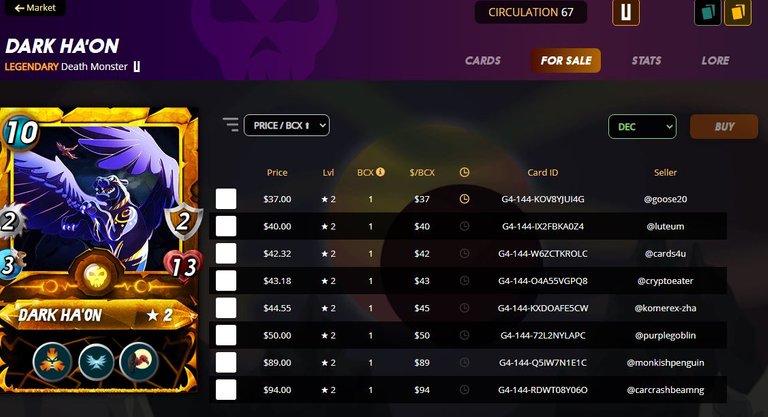 Now its a bit different, there are 67 pieces in circulation, and the last price for the listed card is $37.00, bringing the average price of the card to $37.00, however, once this one is bought off the market, the next price falls back to $40, interestingly, it has held up quite well. Maybe the amount in circulation will continue to increase till it's out of print, I'm yet to be sure about that, but it sure does look like a card players will be willing to hold as it is different from those other shiny gold foils with limited abilities, like I said this one is badass. It explains why there are only 8 pieces listed in the market with a starting price of 94$. Will we be seeing that price again? Maybe sometime in future.
So less talk and more battle, let me show you just how lethal the Dark Ha'On can be on the battle ground. Here's one of those battles where I beat my opponent hands down, could it be the Dark Ha'on effect? You tell me, enjoy the video below.
And that's it for this weeks show off folks, if you'd like to join me in having this awesome gaming experience on Splinterlands, here's my referral link, I will walk you step by step in the noobiest way possible.
Don't forget that if you don't have a Hive account or haven't bought any cards, you can still play for fun by registering with your Email address. This will allow you access to a lite account. The real deal is when you buy your cards and build your deck, because only then will you have access to tournaments, daily and season quests and rewards...
If you're game, I'm always up for a challenge. Hit me up and get your ass whooped.
Battle till you drop!!!! See ya.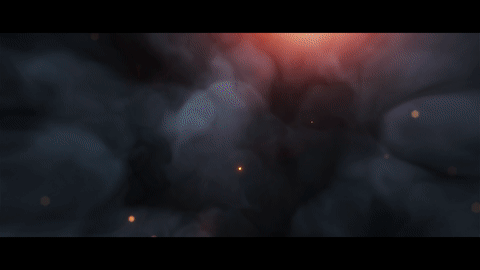 Want to join Hive through my Ref Link and let me walk you through starting up? Click the image below.