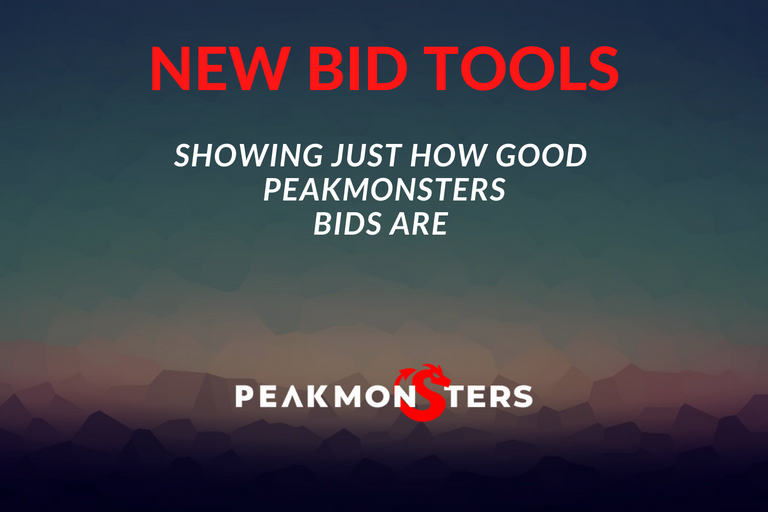 We have added a few small but powerful features to help people understand the benefit BIDS on https://peakmonsters.com/ are bringing them.
Some quick statistical analysis on two accounts shows that for those two accounts they were getting cards for respectively 33% and 48% below LIST value.
HELPING THE SELLERS
The first small feature was to put the BID amount in the collection page so if you're looking to sell a card you know easily how much someone is willing to pay for it. (Opening a second window and looking at ALL the bids is still probably the best)

PERSPECTIVE ON YOUR FILLED BIDS
We have a quick guide to understanding your bids.
A - PERCENT BELOW BID
(only 1 card 1 bcx bids)
B - BID MATCHED
These are likely users who used peakmonsters.com to see what your bid was and sell to you.
C - SEE DETAILS
When we bring up the details of your post we can show you a lot more cool stuff... specially for the multi-card and multi-bcx bids.

THE COOL DATA
LIST - This will show you the comparison of your purchase to the low listing price on the market
BID - This will show you if your card was purchased for LOWER THAN YOUR BID. (Yes some silly people sell their cards using other market interfaces and thus loose money)
BURN - This will compare the DEC price of your card to the burn value of that same card

USING BIDS AND WHY THEY ARE SO POWERFUL : VIDEO
This video includes some very in depth statistical analysis showing just how powerful bids are in practive... also i hope answers a bunch of questions.