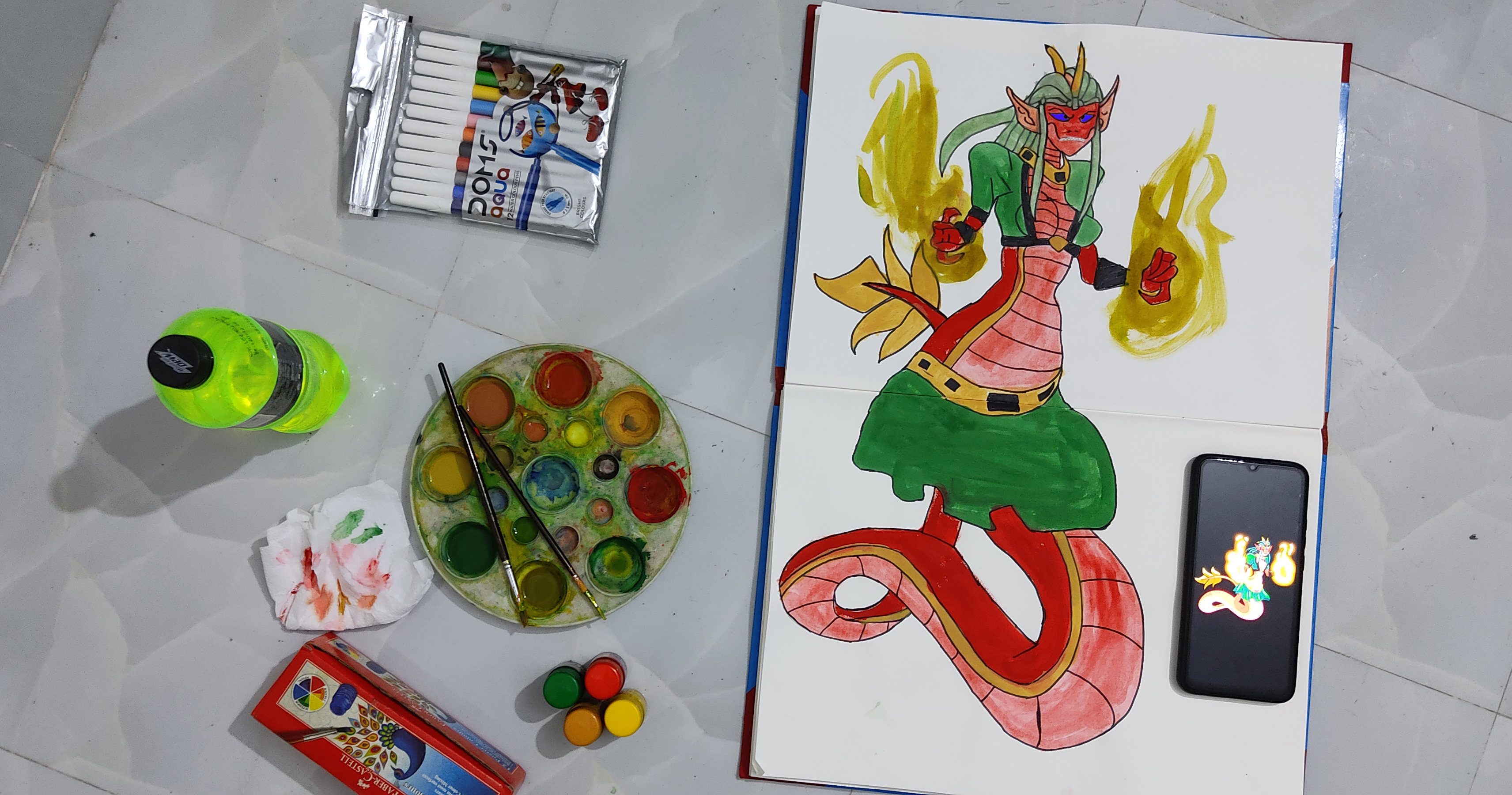 I'm joining again another week of splinterlands art contest with this art post.
Splinterlands Art Contest! // Week 133.
Here I present you my painting of "Naga Fire Wizard".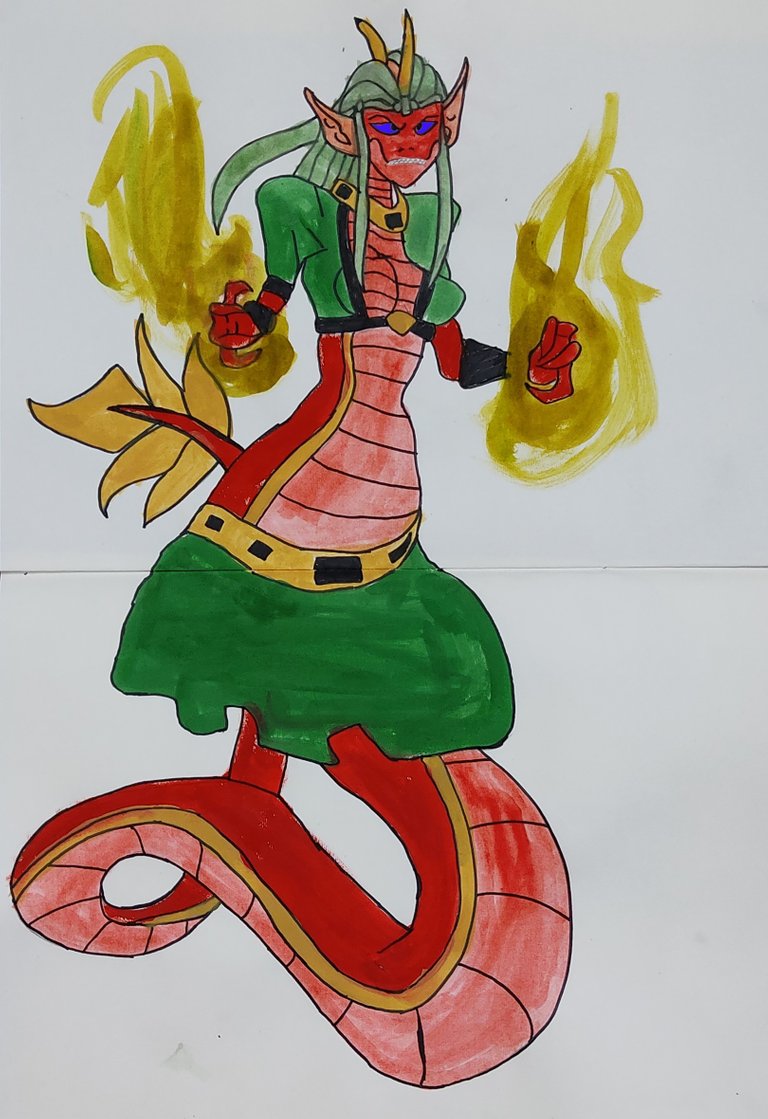 First, I followed the official image from here. I've used two pages to paint this monster because I wished to paint it bigger in size.
---
Process
Painting this monster reminds me about the Naga Warrior monster as they're alike in some way I think. I drew the entire pencil sketch at first where I drew the face at first with eyes, mouth on it. Then I drew the hair part and after the hair, I drew the upper part of the body and the hands. Then I understood that I was going the wrong way I mean in this way I was unable to draw the tail as it is in the original monster picture so then I drew the tail from another direction than how it is in the original monster picture. Then I finished the sketch.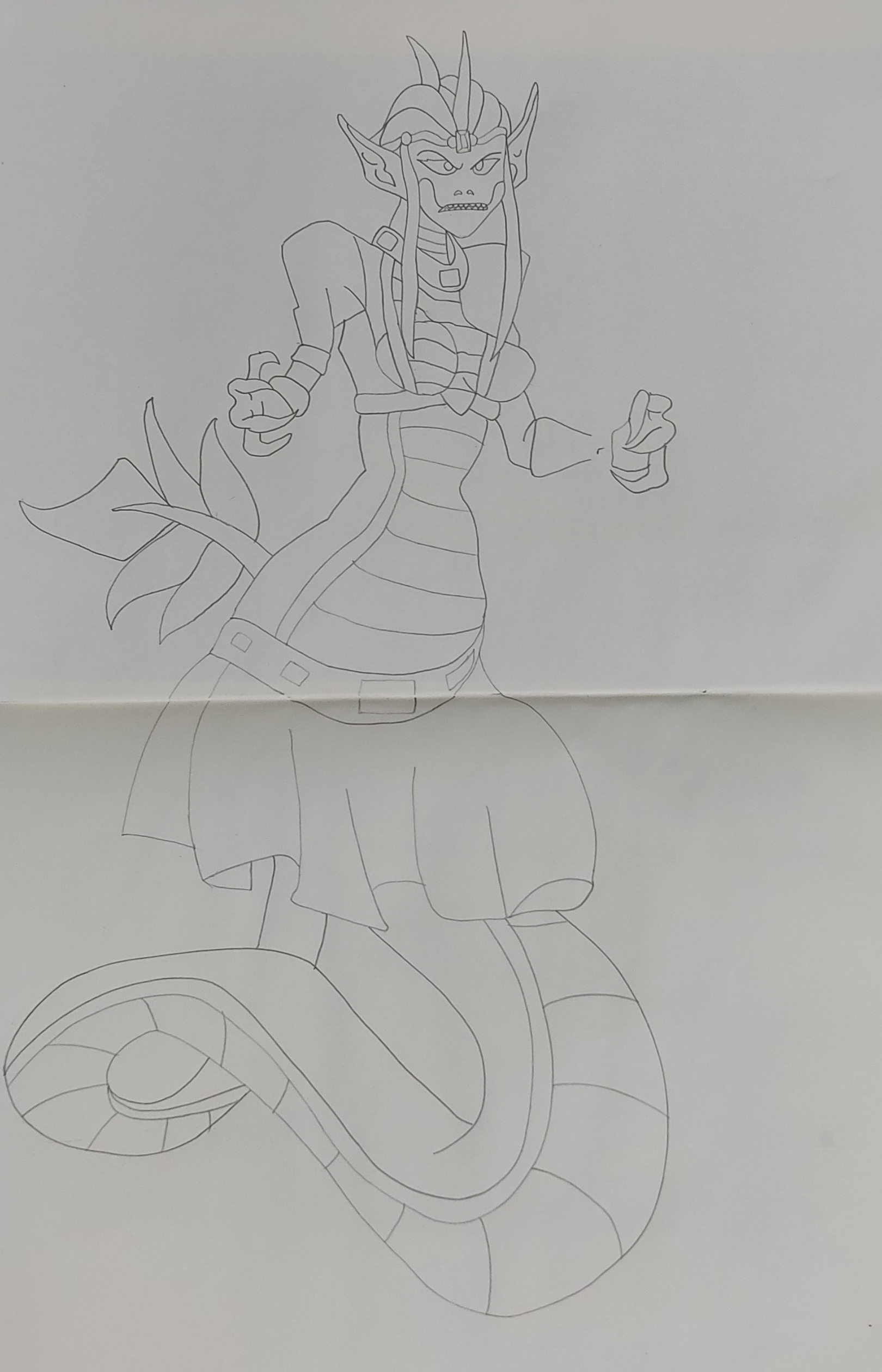 Then I started painting it with my water color where I painted the deep red color at first and then I mixed water in the red color and made it light and in this way I colored the light red parts. I used the red colors in two shades in the body and the face. Then I painted the tail and those dark yellow stripes and also the horns with the same color. Then I started painting the green parts.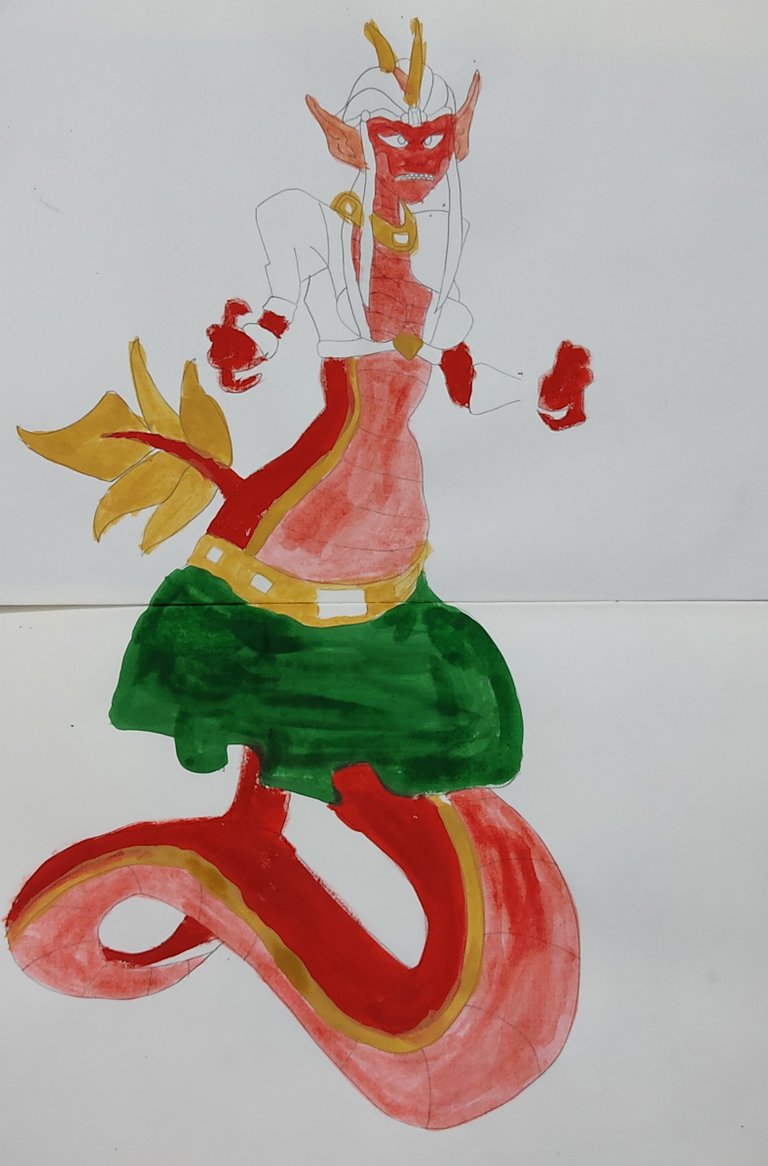 After I painted the skirt and the blouse with green color, I used water on the green color and used the light version on the hair. Then I painted the fire on her hand with dark yellow color.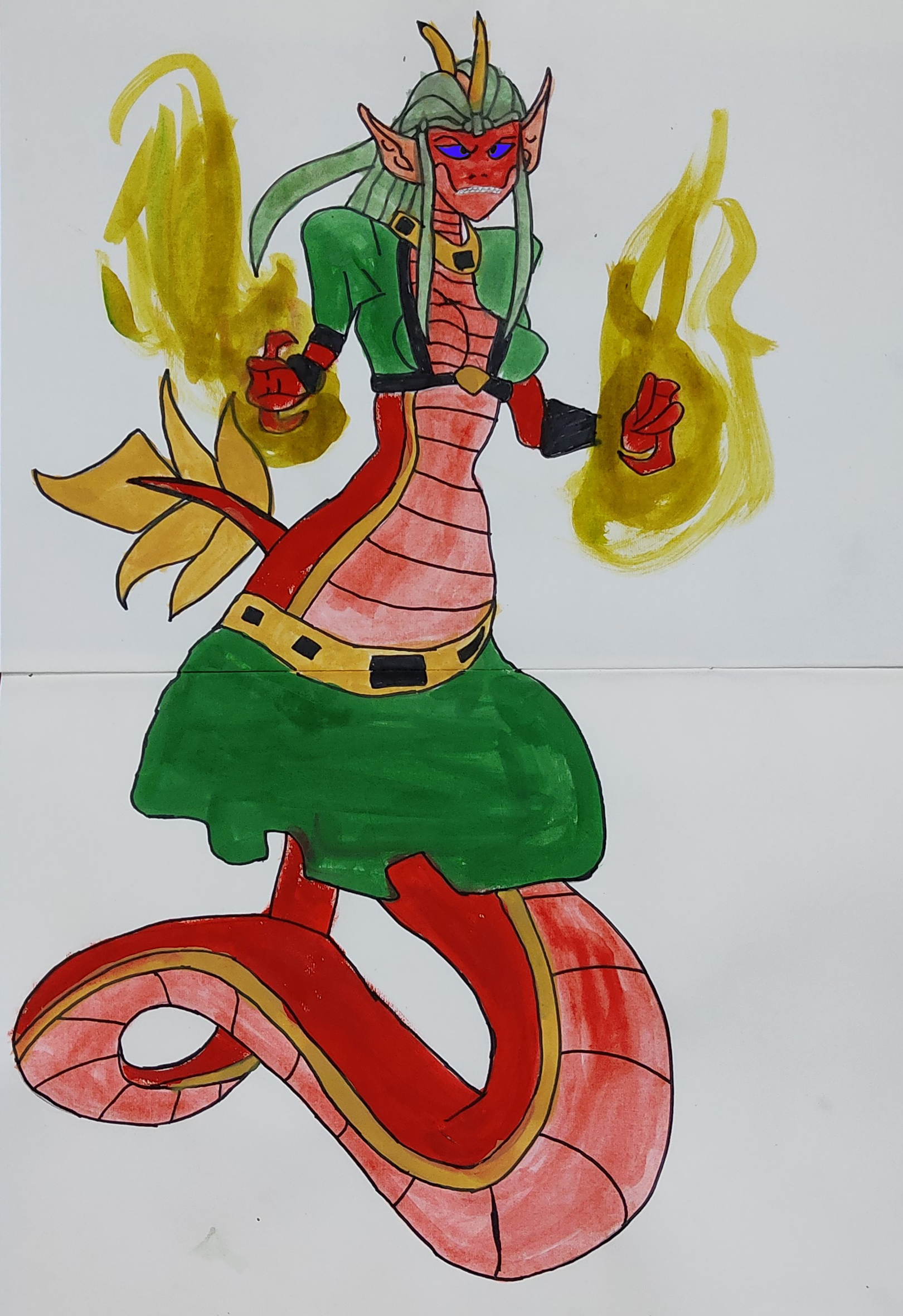 Then I gave finishing touch on the painting with finishing colors and I drew the outline with a black pen.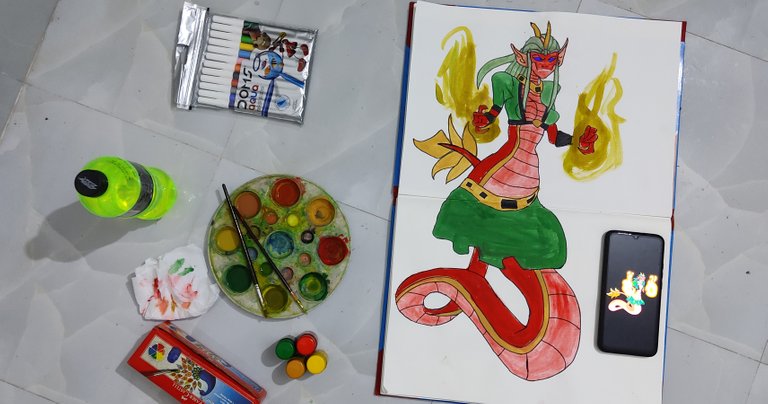 After the finishing touch, it gave the final look and I captured this last picture with all the things that I used in this painting.
That's it.
I'm still learning and trying to do better with my drawing.
So please don't think otherwise and keep supporting me.
My referral link of splinterlands:
https://steemmonsters.com?ref=sharminmim
---
I want to say goodbye now.
I'm hoping that this post will get some nice view and I'll be trying to do better next time.
Stay safe & stay home for corona epidemic.
Thanks.
Sharmin.
---