Splinterlands LIFE SAPPER challenge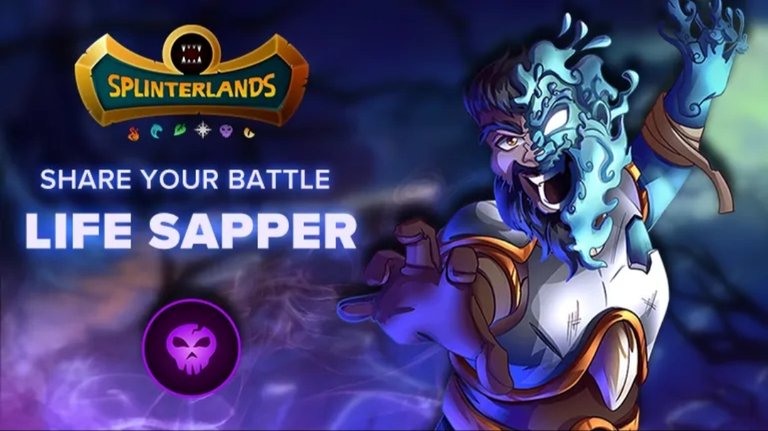 Hello Blockchain Gaming Community and Players of the Splinterverse. This is the first post of the Splinterlands weekly challenge I'm going to tell about LIFE SAPPER.
Today, I will tell you about the game and the experience I won when I played the challenge of splinterlands. Thank you to splinterlands for holding different challenges like this.
Mana cost -29
Element: 6 Elements
ABILITIES: ANY
Line up and position
Summoner - THADDIUS BROOD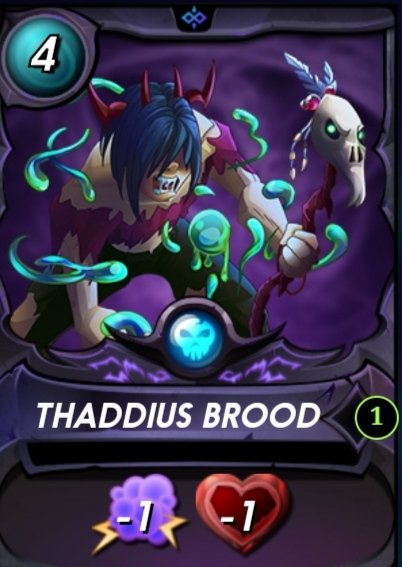 Position -1
BONE GOLEM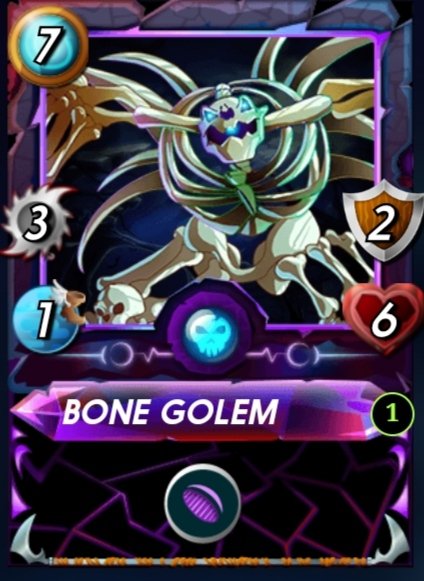 Health-6
Damages-3
Speed-1
Mana cost -7
Position -2
SILENT SHA-VI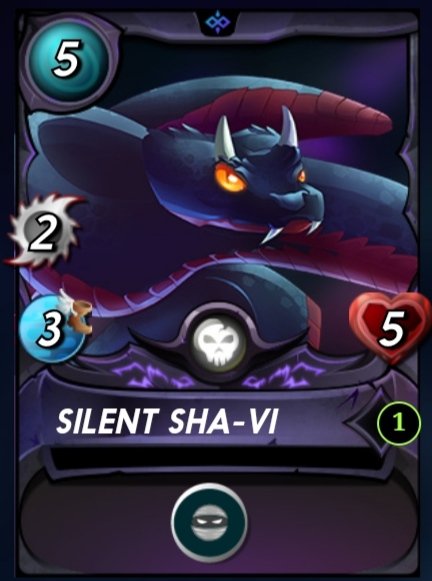 Health-5
Damages-2
Speed-3
Mana cost -5
Position -3
RIFTWING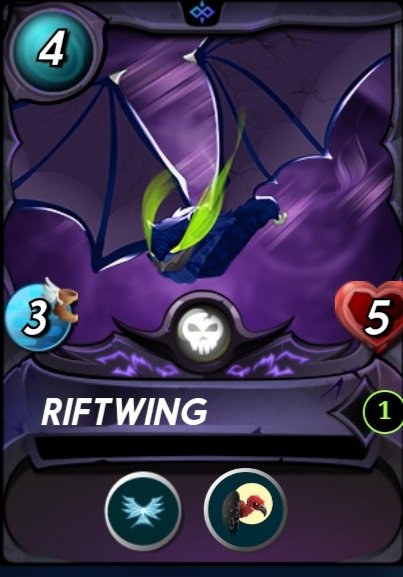 Health
Damages
Speed
Mana cost
Position -4
LIFE SAPPER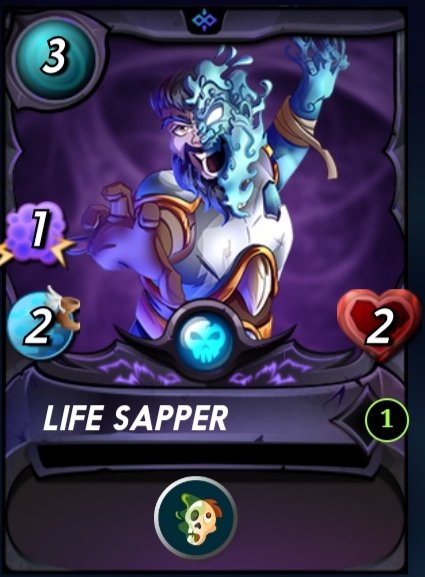 Health-5
Damages
Speed-3
Mana cost -4
Position -5
UNDEAD BADGER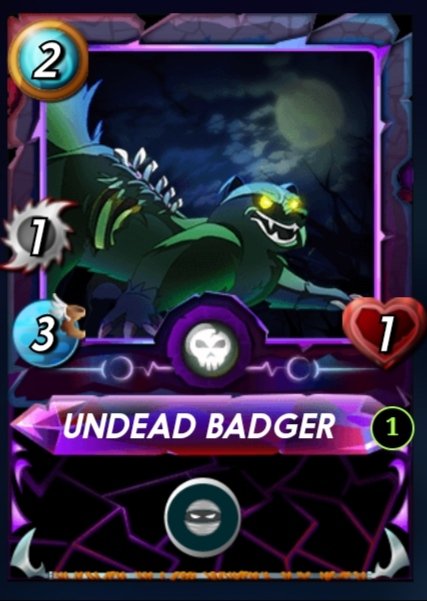 Health-1
Damages-1
Speed-3
Mana cost -2
Position -6
DARK ASTRONOMER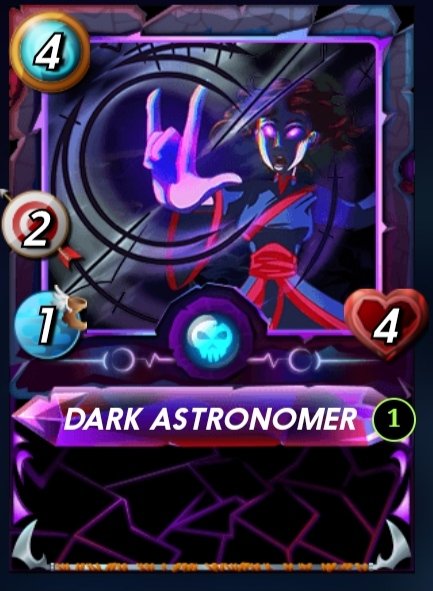 Health-4
Damages-2
Speed-1
Mana cost -4
Round -1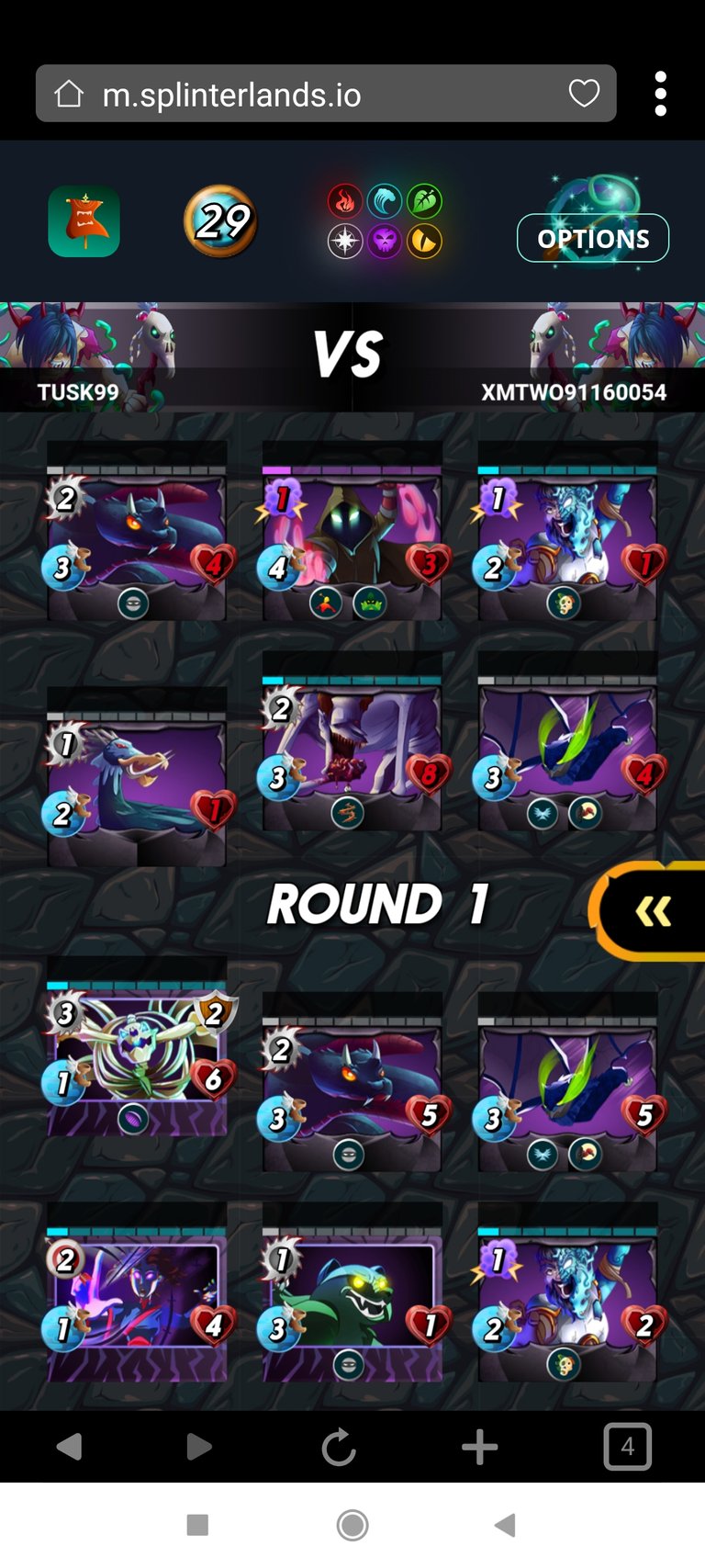 In Round -1, the battle was intense. The enemy team's monsters started attacking BONE GOLEM. However, CARRION SHADE fell due to LIFE SAPPER's attack.
Round -2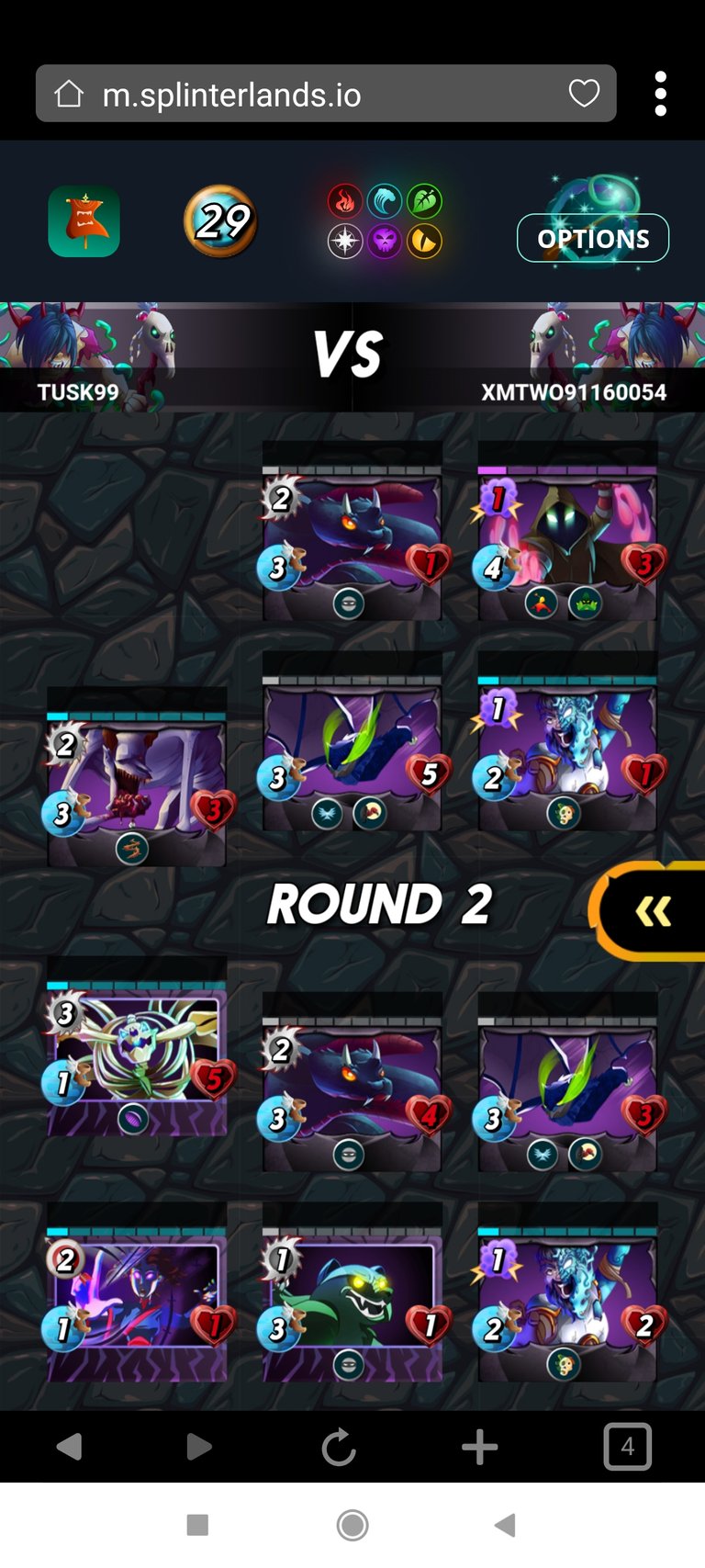 In Round -2, the battle continued to be intense, and both sides were attacking each other fiercely. Fortunately, the enemy team's SILENT SHA-VI fell again due to the attack of team SILENT SHA-VI. Then, due to the attack of UNDEAD BADGER, the enemy team's LIFE SAPPER fell again. Next, CURSED WINDEKU fell due to the attack of DARK ASTRONOMER, and round -2 ended.
Round -3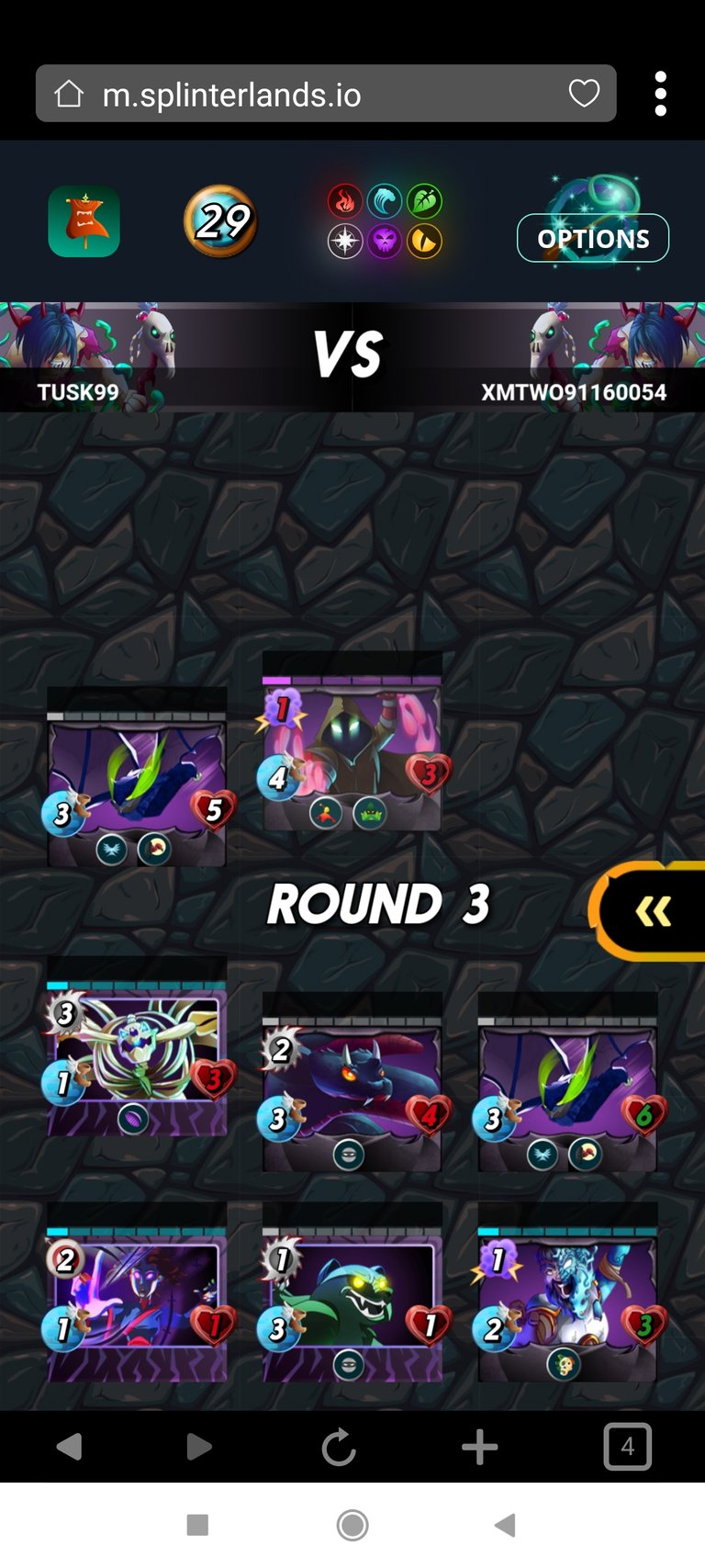 By the time I got to Round -3, none of my team's monsters had been killed, and only two of the enemy team's monsters were left. At the beginning of round -3, they surrounded the enemy team's RIFTWING, DARK ASTRONOMER's attack and the enemy team's RIFTWING fell, and the remaining MAGI NECROSI was finished off by BONE GOLEM and won the battle.
Did my strategy work?
Yes .
Do I like Life Sapper.
Yes I do.Life Sapper is one of my favorite monsters. It's a really useful monster because of its ability to increase your health by 1 point if you shoot its enemy monster.In addition to such a useful ability, its attacks also deal magic damage, so it is a really useful monster, so I would recommend using it.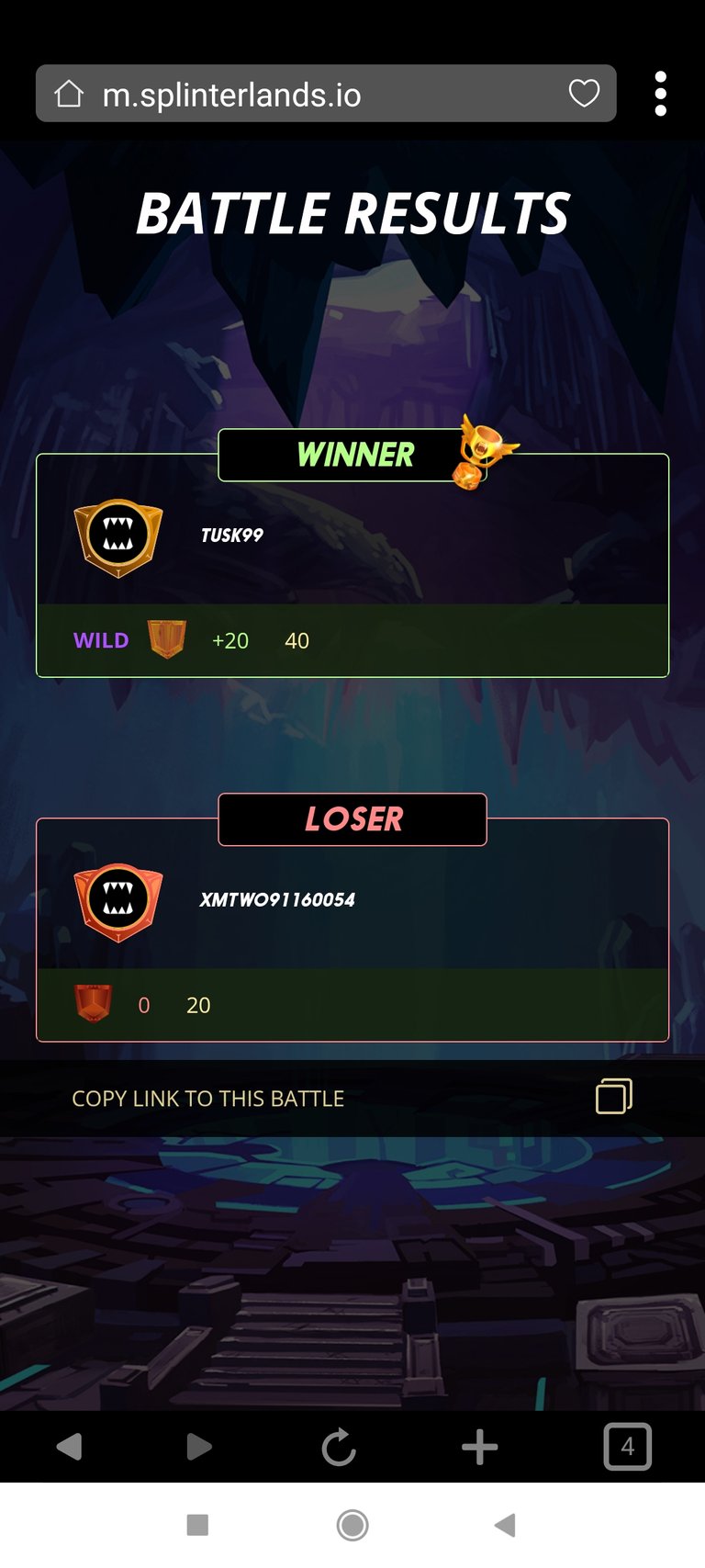 I won Rating point +20, Reward Points +40as a reward for this game battle.I would advise you to try your best to play as you can get as many prizes as you can if you play carefully.
Thanks you for your paying attention to my presentation.Have a Great days to all the players of Splinterlands wish you all the best.
---
---