what to do with the GLX token?
Namaskar / Hello to all hive users, who will reach this post. I hope you are doing great and having fun in your life and enjoying it with your loved ones.
In my last post about the GLX token, I planned to sell all my GLX tokens token and it sure did went well for a few days now you can see the price is dumped as compared to earlier. Npw you can sell or buy your GLX tokens token at the price of $0.0863417 which is approx
0.24832100 hive, I did sell a few of mine at the price of .7 and .8 hive that was really a good deal no doubt about that.
If you do remember this did happen with the SPS token too in the early days the SPS token was like boom and soon dipped thanks to all the big sellers 😅(whales 🐳). That is indeed obvious everyone is here to take and earn profit from the investment they all have done here. I am sure in the favor of selling off early at that time sure we did get the best deal no doubt. There is no use case for the GLX tokens token for now who knows maybe it will pump like hell or maybe not 🙃. It is up to you whether you wanna take a chance or not.
---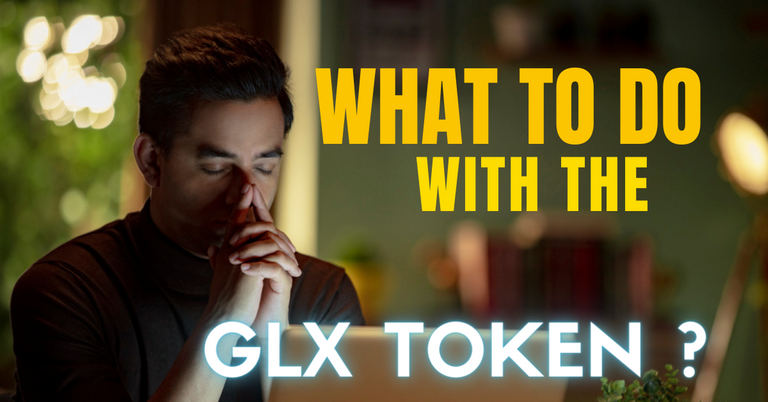 ---
Now I am planning to change my plan on the GLX tokens token. lastly, I was thinking to sell whatever I a getting from the staked SPS. I am not even getting 1 GLX token per day I am getting around 0.9 GLC daily and now I am planning to stake all that I am earning from the website I will wait for one-year let's see if I do have the patience to do that 🤞.
If you still don't have any idea about the GLX tokens token then do check out this post.
I do have a total of 20 GLX tokens and I staked all of that from the website. It is really easy and simple to use the website, not a complex one, you don't have to solve any mystery to stake your GLX token. 😅 what are your plans with the tokens that you are earning? Are you holding it tight or selling it daily?
Tobe honest if I were getting around 100 GLX daily then sure I would sell them all, even at the current market price. I would get 24 Hive which is indeed really a bad deal for sure. just an imagination. 😉
If are not playing splinterlands then do use My splinterlands referral link to join the game. It is sure worth it no doubt about that. I haven't sold any single card of the game who knows which one can make you rich?
So, I am going to stake all my GLX tokens, for now, let's see if I can make this happen or not 😅
I think these posts are going to be helpful for you.
Image Source, edited via canva.
I have made this meme on the website imgflip, feel free to join that amazing platform and make your own meme for free 😁
Thanks a lot for staying till the end 😃🙏, let me know what you think.
Never forget one thing you should be grateful for because what you have someone has a dream of that. So learn to be grateful. Be Thankful. 🙏😀
Thanks a lot for being here, let me know what you think.

If you are new to the splinterlands game then feel free to join my referral 😁
My splinterlands referral
few posts from my past that might be helpful for you.
The best use of your Hive-engine/Tribe tokens you can 💰🚀
How to convert HBD to HIVE 3 ways to do that
Why new users should use Ecency application 🧐
few important tips for new users
Are you Using Brave Browser ?
The scammer and the downvotes 🔽🔻
The HBD interest and hive power
Best ways to earn money in the hive while you sleep 💰
What To Do With Your Hive Power [HP] / Hive. 🧠
Where To Delegate Your Hive Power [HP]
Where to delegate your hive power (Part-2)
Tokens to Buy on Hive- Engine
How to earn LEO tokens without posting 🤩
Do you want to save some hive? 🤨
Passive income tokens 💰
Best way to Invest 💰🏦
The SIP Investment 💰💹
How To convert HIVE to Real Money (USD/INR) Part -1
How To convert HIVE to Real Money (USD/INR) Part -2





Thanks & Regards
@bhattg
-----Together we will make this a better place-----
---
---