How to Calculate Your Splinterlands Voucher Drop Amount


Everyone is talking about Splinterlands these days and for good reason. Did you know that Splinterlands has passed the 1 Million mark of registered users? In my opinion, this is one of the reasons for the HIVE token gaining in both popularity and worth. KUDOS to the Splinterlands team on making DEC and HIVE both integral parts of their play-to-earn game and introducing the SPS token airdrop.
The new Chaos League packs are set to start a presale period on October 18th and there are some new rules in purchasing these packs. You will be required to have 1 Voucher for each pack you purchase. The Vouchers are also part of the airdrop and the amount you receive will be based on the amount of SPS that you have staked. A great way to encourage the HODLing and staking of these free airdropped SPS tokens! If you are wondering just how many Vouchers you might be receiving, Splinterlands has added a new tool for you to use in making this calculation. It's called Chaos Legion Pre-Sale Vouchers Calculation.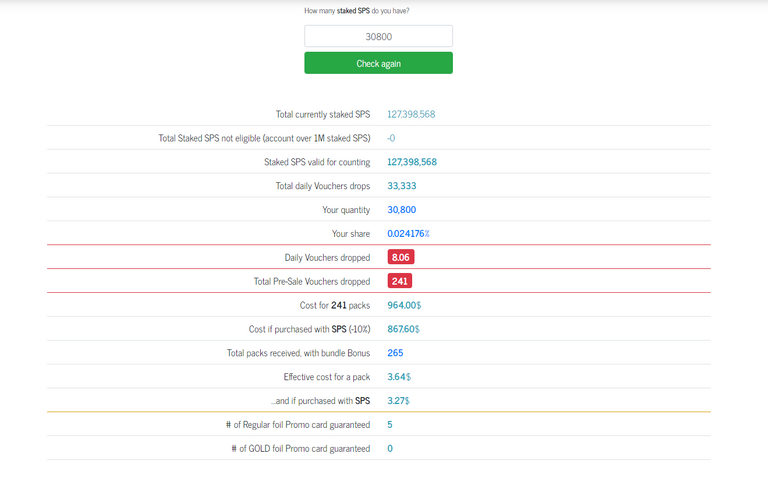 This is a VERY handy tool if you are trying to calculate how many Chaos League packs you will be able to buy based on the number of Vouchers you will have airdropped to you. In the calculation above, I have estimated that I will have 30,800 SPS staked by October 18th. The tool shows me that I will receive 241 Vouchers. Then it also shows me how much it would cost if I pay in SPS and how many total packs I will receive with the bonus value for buying that amount.
Based on the figures right now, I would be able to gain 265 packs with a price of $3.27 by using SPS to pay for them. That's a savings of .73 per pack! Another bonus of buying in the pre-season is that you will gain airdrop points of 300 per pack for unopened packs. That would give me an additional 79,500 airdrop points for the remainder of the airdrop period.
Also, by knowing an approximate number of packs I can buy with the Vouchers I expect to receive, I can also calculate when and how much SPS to leave liquid for the purchase. Because otherwise, I'm staking everything.
You have to remember though, that this calculator uses the current market prices. It will change every day as the amount of staked SPS changes and the market prices change.
I am very fortunate to have started playing Splinterlands a couple of years ago and have built up a nice deck. That collection points from your deck make a huge difference in the amount of airdrop received.
But even if you've never played Splinterlands and have no desire to learn it or think you are too late, this airdrop is still ongoing for another 290 days! It can simply be a huge investment opportunity for you without ever buying a card or playing a single battle. Just make an account, buy DEC and hold it in the game. You will still receive FREE SPS and FREE Vouchers and FREE staking on the SPS for the next 290 days. So the sooner you get in, the sooner you'll start earning and the more days you will have to earn! And at the end of the airdrop period, you'll still have the original DEC that you purchased, which will in all likelihood be worth more than you pay for it now.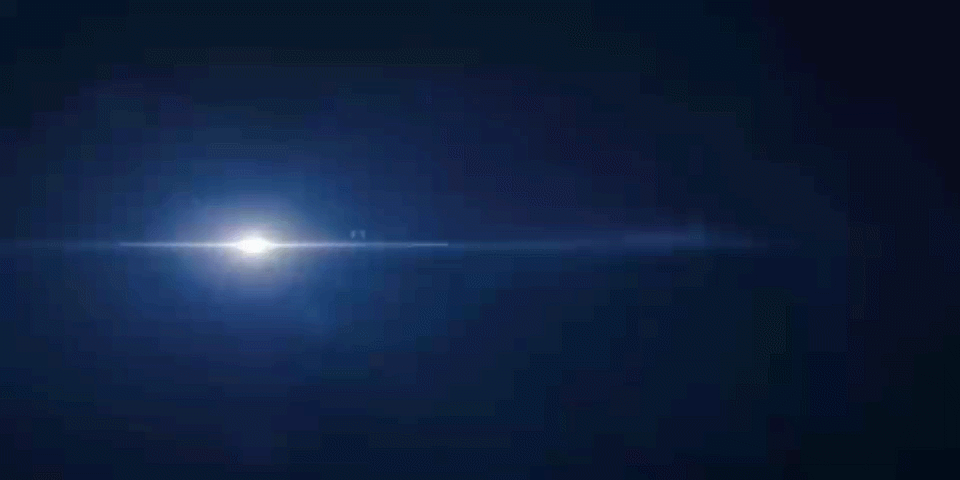 Hive is a social blockchain where you can join communities, share and curate content and earn cryptocurrency that is growing in value. Sign up for an account at Sign up for Hive.
---
---