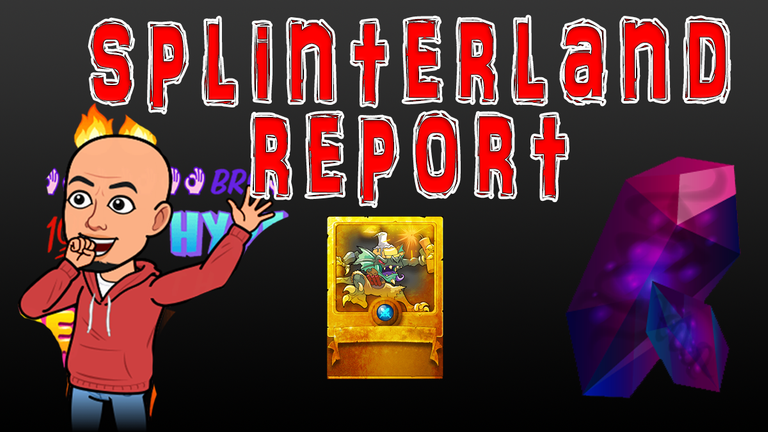 What's good everybody it's your boy, Charlie!
---
This is a Friday Daily Splinterland Quest Report here on the BoyCharliePlays SplinterTalk Blog! Splintertalk is still one of the best places to post your Splinter exhibitions and experiences. Yesterday's showcase of the Dark Energy Crystal mad minutes did so well! Thank you guys so much for the support on BoyCharlieFamily! Content. BoyCharliePlays has been my home for blockchain-related content for almost 3 years now and I can't wait to develop the brand further. Down below you guys will see that we have completed today's quest by facing off on the Ranked Ladder and using the Earth Splinter. You will be able to see the cards used in the match in the basic description under the match or watch the match by clicking the Matchup Link.
DAILY QUEST: Earth Splinter | Complete 5 Matches
BCP Comments: First Matchup went really well! Although the Creeping Ooze slowed us down Biceratops was bulky enough to hold the front and allow Grumpy and Earth Elemental to get their hits in.
Winning Hand:

Summoner | Wizard of Eastwood Lvl.4
Monsters | Biceratops, Grumpy Dwarf, Earth Elemental
---
BCP Comments: Second Matchup that helps complete the quest and we've managed to knock it out of the park with Earth Elemental. Nectar Queen had an awesome dodge that kept her alive.
Winning Hand:

Summoner | Lyanna Natura Lvl.2
Monsters | Nectar Queen and Earth Elemental
---
BCP Comments: In this third matchup I wanted to start off with Sand Worm as he is usually pretty good in these slow matches. Got Khmer Princess in the middle to take down some shields but as always War Chaang pulled away the win.
Winning Hand:

Summoner | Wizard of Eastwood Lvl.4
Monsters | Sand Worm, Nectar Queen, Khmer Princess, and War Chaang
---
BCP Comments: I was so proud of the Nectar Queen here. Manages to make some amazing moves on the field and take down both the Rexie Card and the Other Nectar Queen. I am in love with this card I swear the Earth splinter has my heart sometimes.
Winning Hand:

Summoner | Wizard of Eastwood Lvl.4
Monsters | Nectar Queen, Gelatinous Cube, and War Chaang
---
BCP Comments: Nectar Queen is ready to take it home for this quest! We managed to get some great hits on this time and Mitica Headhunter did some serious Ranged Damage.
Winning Hand:

Summoner | Wizard of Eastwood Lvl.4
Monsters | Nectar Queen, War Chaang, and Mitica Headhunter
---
Rewards
---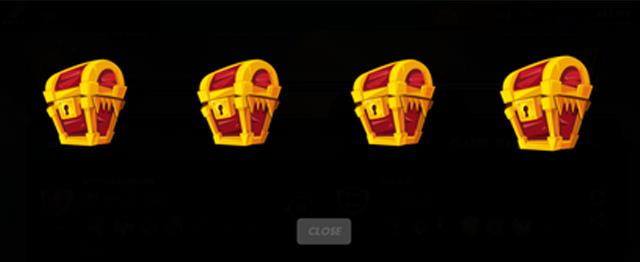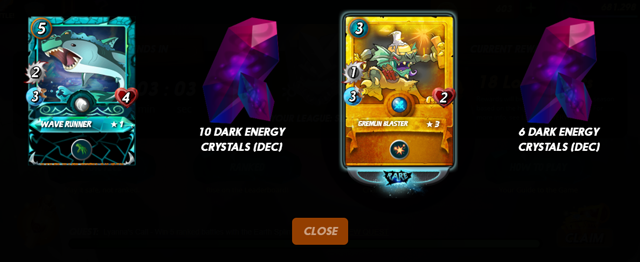 We were able to pull a solid set of rewards. I am truly blessed to pull a Gold Foil from a rewards pack. Now I am going to get back to some more of the work I have to catch up on. There are two packages that desperately need to get completed and I want to finish fine tuning the Splinterland Worksheets. If you didn't get to see them last time I did hotlink the article up above. I hope to see you all in the next report check in this seems to be a lot easier for me honestly to get some quick battle recaps and shoutouts to the other battlers. Thank you to everyone of my combatants by the way I hope to see face off against you in the future again. If you are aware of any worthwhile Splinterlands tournaments happening within the next couple of days don't be afraid to shout it out in the comments down below.
---
Thank you for reading!

Make sure to check out more of our @boycharliefamily content through our other associated blogs.
MAIN THREE PROGRAMS
Make sure to check out the BoyCharlieFamily Hive community. Those who post within this community and support the @boycharlieplays posts may receive an upvote from the @boycharliefamily Account. I am still currently working on developing the Hive Power for this Account so that it is strong enough to curate content by our supporters for great rewards.
Community Entities
Support some of my favorite blockchain creations and creators down below!
Favorite Dapps



@klye - Vote KLYE for Witness, Every Single Vote Helps, Thanks for the Support!
Need to get in Contact with KLYE?
Make sure to say hi to my Hive Shoutouts! Drop them a follow, an upvote, and a comment saying @boycharlieplays sent me ;)!
Ways to Connect with BoyCharliePlays!
Be sure to follow me on the other social media platforms provided down below.
---
---