Nerding out on Chaos Legion: Spreadsheets were involved...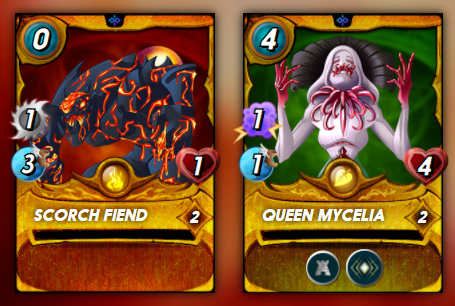 ---
Like many people, I have been eagerly anticipating the launch of Chaos Legion. I scraped together funds for vouchers and packs from a variety of different play to earn games that I am involved in and dumped them into Splinterlands in preparation for this launch. My 112 packs are pretty small fish compared to what some people are picking up on the platform, but it's what I was able to afford at the time, and overall I am happy with it.
Above you can see the two obvious high value cards that I was able to pick up. I honestly think these are the first two gold foil legendaries I have ever owned and I have been playing the game since the beginning. I still remember signing up for the KickStarter and getting my first spellbook.
No doubt as people play the game and learn the ins and outs of each card, there are others that will rise to the top as being more valuable simply for their utility versus their rarity.
I was on the fence about whether or not I wanted to catalog all of my openings today. Some people go the video route and that is cool, but not really my thing. I am quite camera shy and I don't really care for the sound of my voice, so I am not sure why anyone else would either. Except maybe my wife. @mrsbozz might agree on my voice being annoying at times though, who knows...
Ultimately, I decided to go the spreadsheet route. I don't know if I set it up the best way, but I set it up in a way that made sense to me. I apologize in advance if you find it difficult to navigate or read.
---
I had planned on getting some stats ahead of time, but like most folks with ADHD, I forgot, so I am just going to have to go from memory for this part:
I am pretty sure going into today my collection power was right around 160k to 170k (I have many of my cards rented out). Additionally, I think my total deck value according to PeakMonsters was somewhere in the range of $52K USD. Not too bad. It allows me to get to Gold II each season and hold my own in our guild brawls.
---
Old Collection Power ~160k to 170k, USD Value $52k
---
Here is the link to my spreadsheet
When all was said and done, I pulled a total of 100 unique cards from my 112 packs. I opened the first 12 individually and then I opened them in batches of 5 until I got down to 40 packs left. At that point I started opening them in batches of 4.
I was awake at 12:06 this morning and I thought about getting out of bed to start cracking packs, but it was too warm and cozy in my bed, so I decided to wait until I got to work today.
I dropped about $40 USD in credits yesterday to ensure that I would have enough Gold Foil and Legendary potions for each card flip.
I pulled a total of 27 Gold foil cards and 20 legendary cards including the two gold foils that I have pictured above.
After opening all of the packs, I am happy to say the new collection power of my deck is now 216,490, and PeakMonsters shows my deck having a USD value of about $58K. That is not too bad when I figure I probably spent less than $1000 to get the packs, vouchers, and potions.
---
New Collection Power 216K USD Value $58k
---
Looking at my spreadsheet, I am starting to see some cards that are very abundant and others that are either quite scarce or I just didn't have much luck pulling them.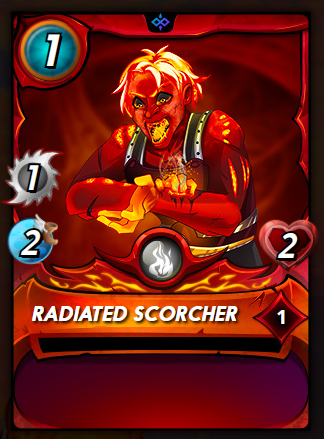 ---
Radiated Scorcher was my top pull at right around 20.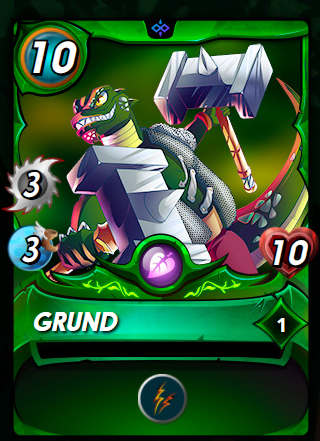 ---
On the other hand, Grund is a card that I didn't pull until almost the very end and I only got one of them.
In fact, of the 11 Epic cards that I pulled, it was only four of them that I pulled multiples. The other seven were single pulls.
Legionaire Alvar seems to be a fairly common legendary or I just got lucky because I pulled five of him.
I feel pretty lucky that I was able to get four of the Doctor Blight airdrop cards.
I have 100 XCHAOS tokens sitting in my Hive-Engine wallet, so I am hoping to get some packs from that and in the second round of sales I am hoping to earn enough vouchers to buy at least 250 to 500 packs. I think 500 will be stretching it, but crazier things have happened in crypto, so who knows.
Did you open packs today? How did you do? Did you track them all like I did, or did you just grip and rip?
---
---

---
All pictures taken by myself or @mrsbozz
---
---