Hey Splinterlands fans
Summoners are a critical part of the Splinterlands game, you need a summoner in each Splinter to be able to call on those monsters, or you'll need a dragon summoner to tap into any Splinter. Each Summoner has its pros and cons, and depending on your deck and style; you may opt for one over the other.
I currently have 17 different summoners all on various levels that allow me to tap into various effects and give you advantages in battle as well as tapping into individual monsters abilities, should your Summoner be on a high level. There are around 33 different summoners last time I checked, and I'm sure more will be on the way in the future.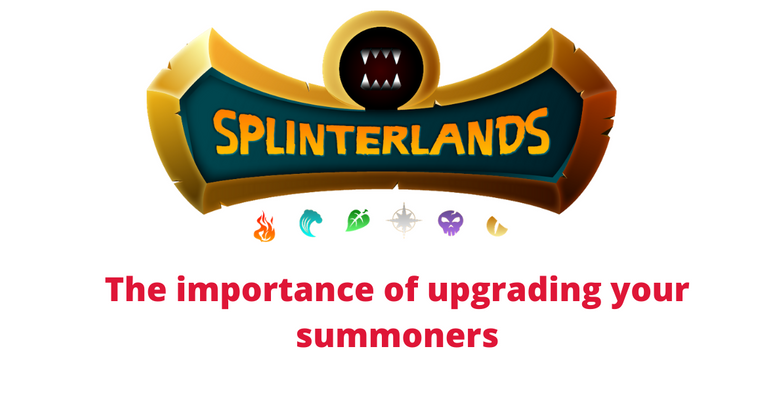 Summoner abilities
Each Summoner has its base ability; this could be adding additional shield or hit points, improving magic or ranged attacks or even giving all monsters a unique ability. Summoners set the tone of your strategy and allow you to create exciting team combinations.
Summoners don't drop as regularly in packs and rewards as the battle cards do so many times you're stuck with the Summoner at the level you have, and you'll need to sell or burn cards, earn DEC to get the Summoners you need or additional cards to level up your summoners.
This makes these cards even more valuable and why you should ensure you level up your summoners as soon and as cheaply as possible.
Summoner limits
Just like your battle cards, your Summoner also has levels, as you improve your Summoner it allows you to tap in or if not restrict the abilities of your battle party. The higher your summoners level, the more capabilities your monsters can leverage and even increase their various stats and battle at their highest potential.

Summoners may be an expensive purchase when compared to other cards, but what they can bring to your party is well worth it. Unlocking your decks full potential and allowing you to win rewards and tournaments can easily help you pay off what you spent to acquire and level up your Summoner.
So what is your favourite Summoner at the moment?
Join team Splinterlands
Do you play Splinterlands? If not Join here now and start getting in on the action, winning battles, earning cards and crypto in the process.
If you are a player and want to share your thoughts on the game, You can enter your submission by following the instructions found here
Have your say
What do you good people of HIVE think?
So have at it my Jessies! If you don't have something to comment, comment "I am a Jessie."
Let's connect
If you liked this post, sprinkle it with an upvote or esteem and if you don't already, consider following me @chekohler and subscribe to my fanbase
| Browse & Earn Crypto | Stack Sats For Free | Earn Interest On Crypto |
| --- | --- | --- |
| | | |
---