Hey Splinterlands fans
Another three more days to go to the end of the season and I'm hoping to hit Diamond 1 soon, If I could ever make it to Champion that would be epic, still haven't been able to break that one yet, the grind has gotten me far, but I think collecting cards at random to try and level up makes it a lot harder to build a team that can challenge. Still, hey, it's fun none the less.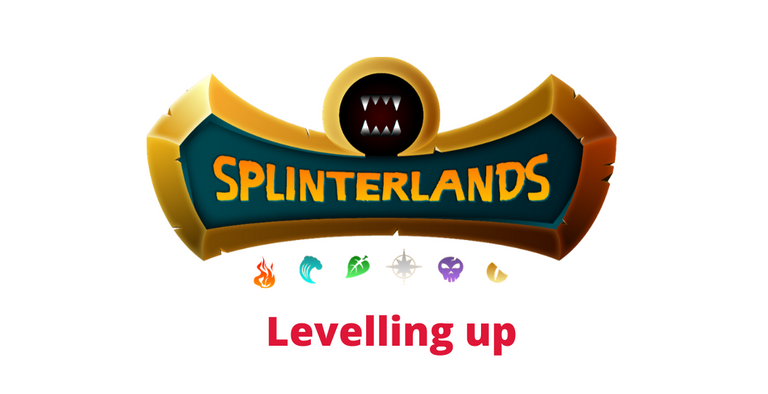 Kicking them up a level
So in my aim to crack champion, I've checked out what cards I've picked up over the last few days and tried to combine them to level up and also spent some DEC on cards I was close to levelling up.
I managed to level up six cards which I hope will help me crack champions level soon, or at least get me a little closer.
Highlands archer
I was short about 11 cards on this one, so I bought some and jacked him up to level 8, which scores me one additional HP point taking it 5, with its four speed and two damage, it's looking like a decent range attacker for only 3 Manna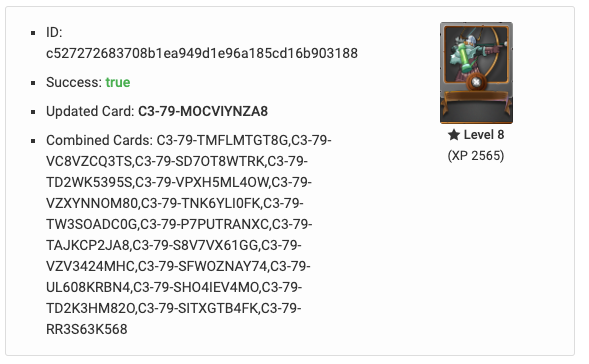 Medusa
I was one short on this one and levelled up this beta bad boy to level 3 and unlocked the stun ability which can come in handy I know because its been used on me a few times. lol

Creeping Ooze
The most badass one manna monster we all love the creeping ooze, I moved up to level 8 now, which gives it an additional speed point :) and when you combine that with its slow ability, this monster can turn a match on its head.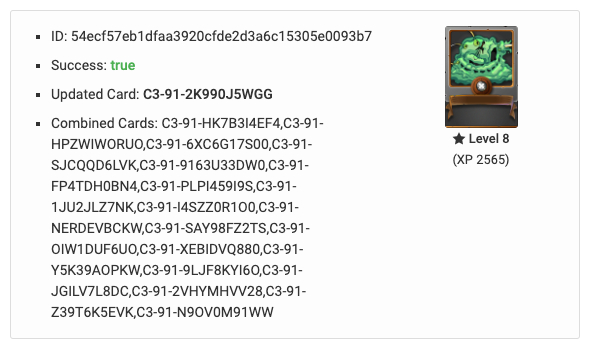 Sea Monster
Kicked this beast up to level 8 now and it's an absolute savage with thorns and healing, ten health and an attack of 5, this monster owns on the battlefield, well worth upgrading as far as you can.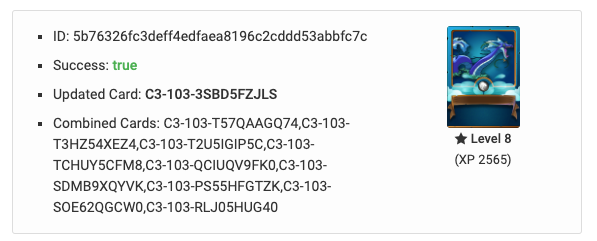 Rusty Android
I remember the time when this was the card we all hated because we got it in rewards so much and now we've moved on and realised how badass this card is when levelled up. I managed to run this one up to level 8, and now it has an additional attack point to move it up to 4. Rusty can be a beast when your opponent is using magic; it can take monsters apart pretty quickly.

Pyromancer
I picked up a reward Pyromancer recently and had enough to kick him up to level 2 which gives me one additional HP point which isn't too bad, gives me perhaps an extra turn to dish out damage from range and that blast ability sure comes in handy.

What's your strategy?
Do you level up only the cards you win? Do you buy cards to level up? Do you trade to level up? Do you just buy high-level cards you need?
Have your say
What do you good people of HIVE think? Do you level up your cards?
So have at it my Jessies! If you don't have something to comment, comment "I am a Jessie."
Let's connect
If you liked this post, sprinkle it with an upvote or esteem and if you don't already, consider following me @chekohler and subscribe to my fanbase
| Browse & Earn Crypto | Stack Sats For Free | Earn Interest On Crypto |
| --- | --- | --- |
| | | |
---