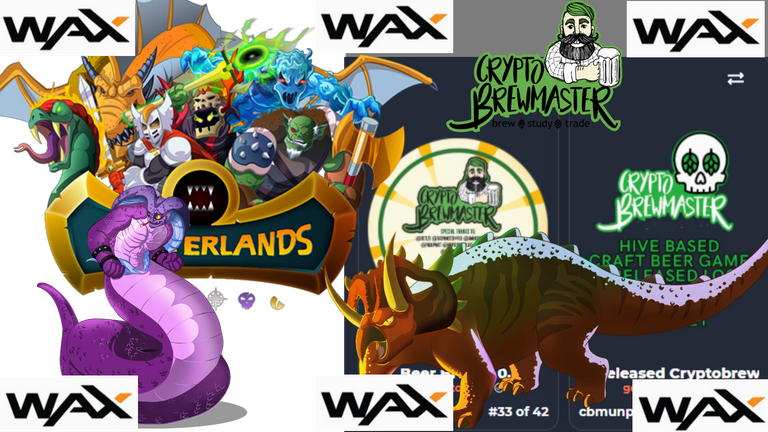 Wax wallet It seems complex its not, I took a few days figured out some very useful information to the game players of Hive. Both the CBM Collectable NFT assets only found on wax atomic market, & a different way to sell splinter lands cards. Players can sell on the atomic hub https://wax.atomichub.io/ for much more $ worth of wax then either monster mart or the game market offers in either DEC or HIVE. Players can double their card prices and still undercut the market. I even set up a gold to be auctioned off over the next 5 days.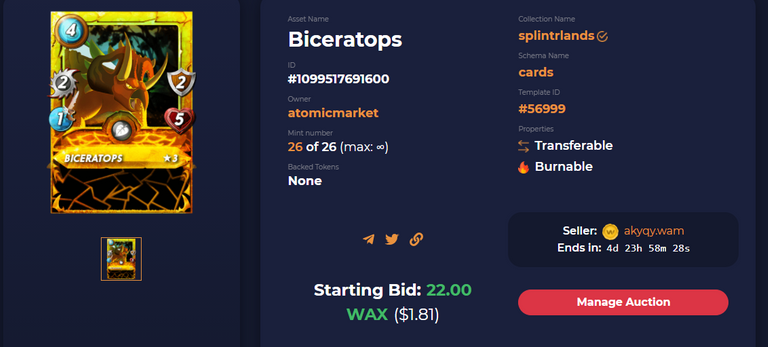 also undercutting the competition and selling the cheapest cards on the market.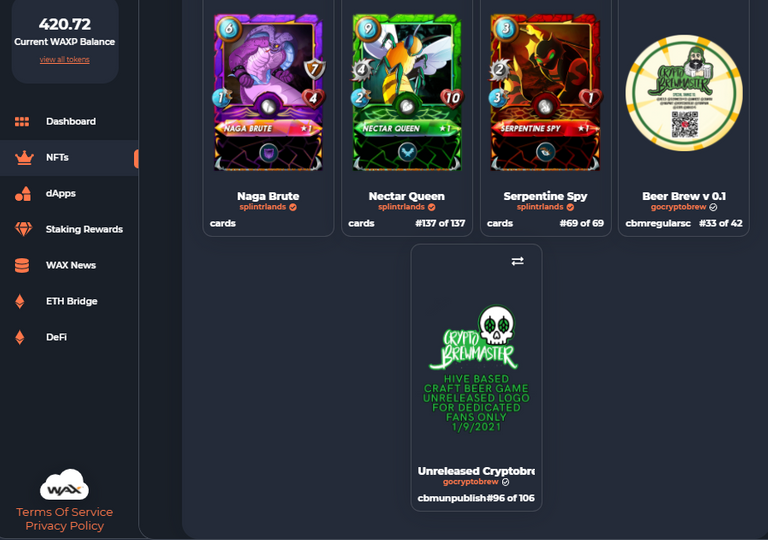 If you think the price I set is high for a $0.80 I am undercutting the second cheapest card on this market by almost half. This is a great option for the splinterlands players or traders that want to get the most out of their cards.
How to sell on Wax wallet
first sign up for wax https://wallet.wax.io/ and I'm hoping you already have a slpinterlands account because why else are you here. Its simple Gmail has an auto sign up function or twitter facebook ect. Once you have your wax wallet simply copy your wallet address (like your receiving wax its all the same address). bring up splinterlands and Click on link external wallet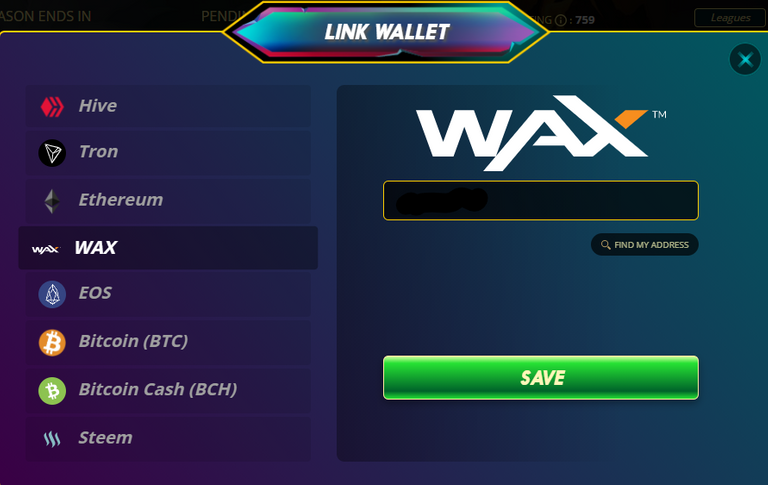 click on wax enter your wax wallet address once this is accomplished you find the card you wish to sell for WAX



Click on send the arrow at the top and it pulls this menu up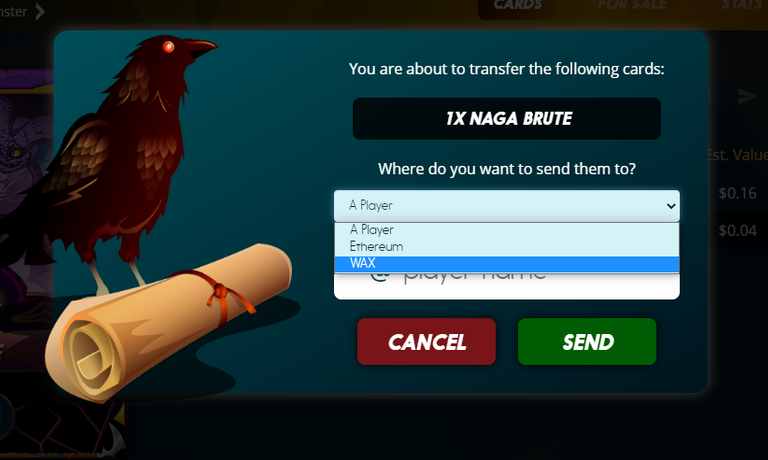 Select WAX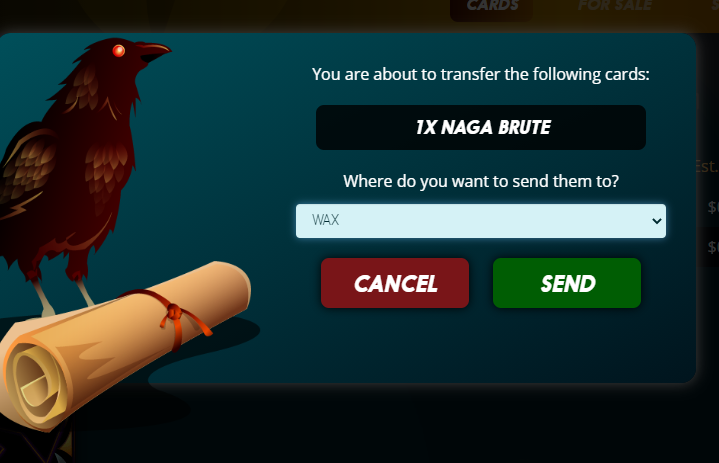 and send it shows up in your wax wallet, but we are not done yet what now how do you sell or auction it? Glad you asked question to contextualize the narrative and advance the plot (show we are paying attention). You have to go to https://wax.atomichub.io/ and sign in with your wax account.



Click the trading tab once signed in and click the list on market button below your card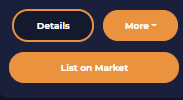 listing menu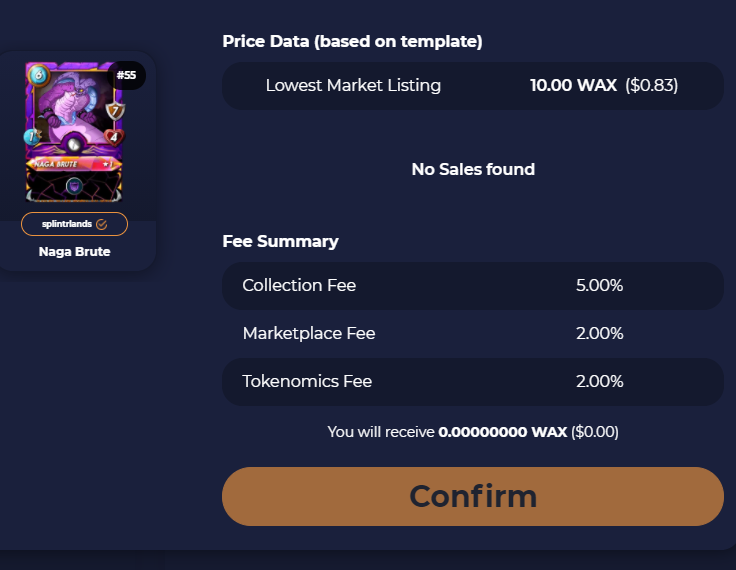 Lowest listing here is $0.83


If you want to sell quickly you undercut the price of the card on the splinterlands game market In this case you would get $0.03 or chance it by having the cheapest one on wax for a couple days. This is why I auctioned my gold card there to get the cheapest asset of this type with a competitive market with a ticking clock. They dont charge unless you sell your listing. Several regular cards are already listed but you got a gold or two or dragon type Dice cards these are much less common nothing better then an untapped market.
Crypto brew masters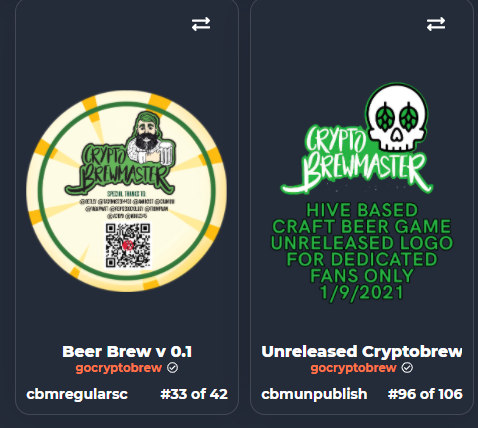 I know its not the same but they sell collectables on WAX they even give them away from time to time (I got my first wax asset for free from them) follow their account they are quite generous to Crypto Brew masters Players https://peakd.com/@cryptobrewmaster and if not yet playing this game that gives out HIVE to top 35 players in 5 separate challenges every week
https://www.cryptobrewmaster.io/game/invite?ref=3d5efa435682425384e9aeb6236ab07e&code=AlphaBonus
Though not yet the same as splinterlands they are the first other game from hive listed on WAX with collectable NFTs not the game assets. Correct me if I'm wrong I think the first Hive front end besides splinterlands (but what are they not first in). This is very exciting because it shows interoperation Front ends need promotional content So leo, Hive or Natural medicine could have NFTs there to. I forgot battle so i was wrong I corrected myself.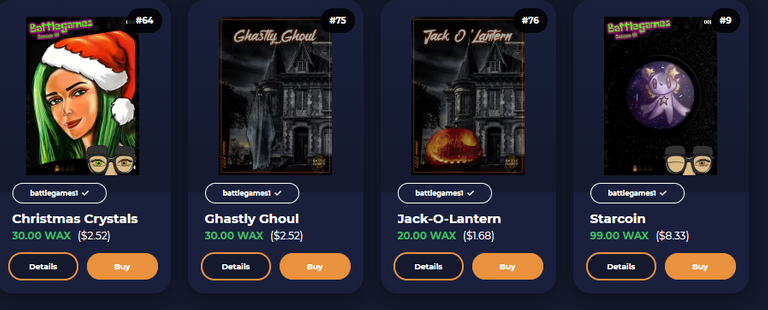 But yeah no ETH gas NFT production surprisingly easy
My rare Splinterlands cards updated list
So since I got one legendary the word got out to the rest of them I guess because before I started using quest and mystery potions every day I hadn't seen a legendary 1 time. Now that I get these potions every day about $2 or cheaper through hive-engine i have gotten 6 and even sold one.



I got two of these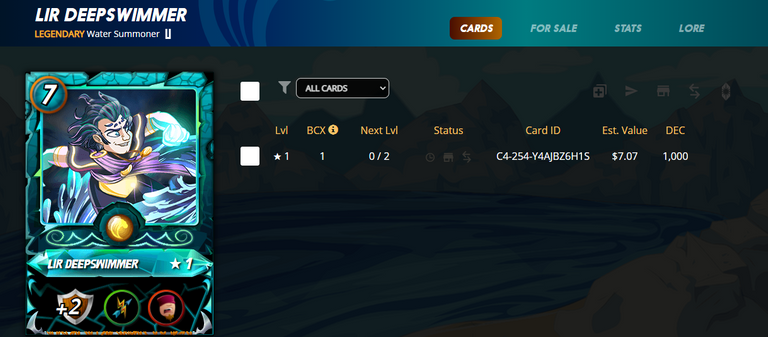 Sold one for just under market then I find out I could have had much more on WAX hence the tutorial its easy and the markets fairly active. Staking options KOGS which have to many feature to get into here and a lot of old Franchises finding a second wind. Also they have Shatner cards William Shatner the dramatic pause ham, He has playing cards in a blockchain NFT market.
Back to my new teammates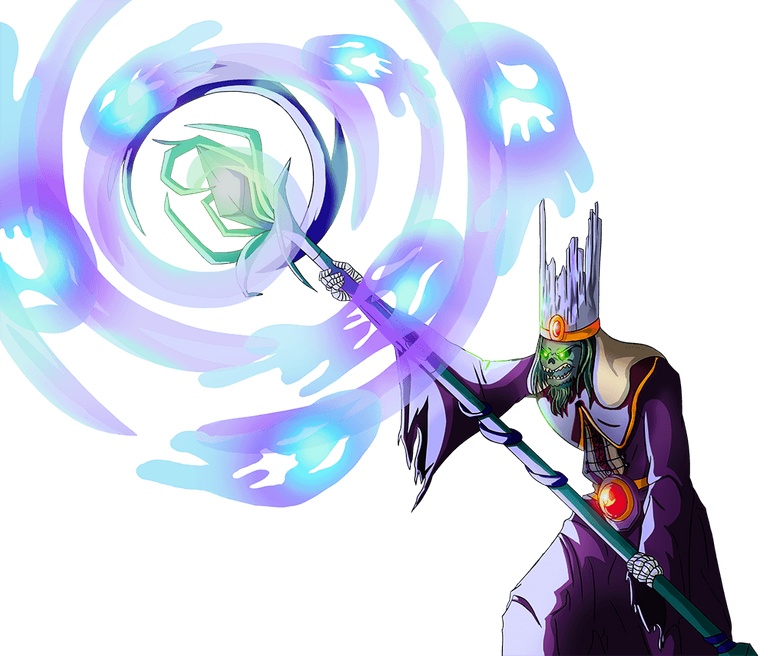 ANCIENT LICH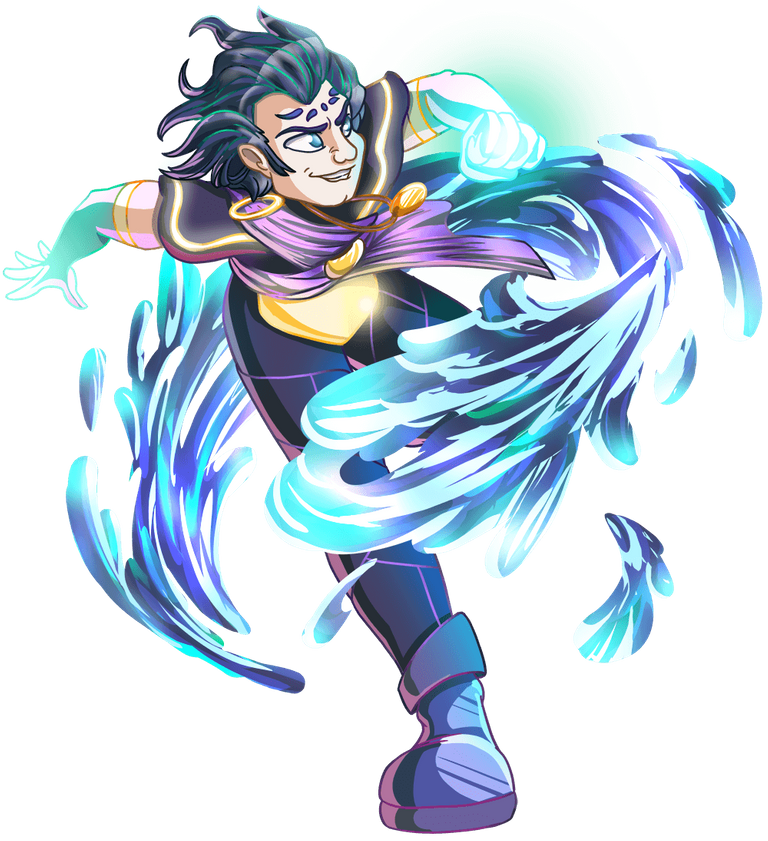 LIR DEEPSWIMMER
Look out for me now I have three legendary death creatures and a neutral legendary monster. Two weeks ago I couldn't win in bronze now I stroll through silver. like I said previously I sold a legendary its not the only card I have sold including gold cards. re roll them into packs and combine the cheap ones but now I'm going to start listing some of them on https://wax.atomichub.io/market#auctions.
https://wax.atomichub.io/explorer/asset/1099517691600
Took me an hour to make this post and during this post I sold my first NFT on WAX it was a splinterlands card a new one (probably why) From the most recent additional creatures added.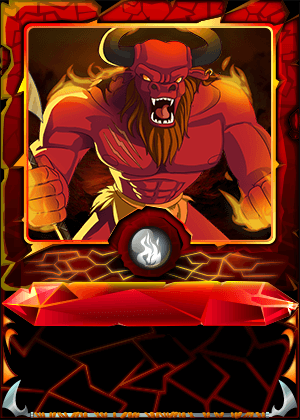 CHARLOK MINOTAUR sold a $0.03 card for $0.50 on https://wax.atomichub.io/