90 Day or Newer Commentary--From the Noobs Themselves--Upvote Your Favorite SPLINTERLANDS GAME NEWBIES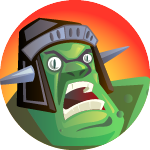 Here your chance as a newbie to The Splinterlands to drop a comment on this post and share your experience, background, or whatever you would want to share with the community in a chance to receive a SPT token upvote, offering you a chance to stake the SPT token on hive-engine and receive a nice little reward and make yourself more familiar with some of the other aspects than just purely addictive gameplay.
Simply put in the comment section a brief and to the point statement (doesn't have to be a novel but there is no content limit). Maybe even link a hive post, or a shared tweet on twitter, or some other social platform that spreads the word about what is still the best kept secret in blockchain gaming.
All I ask is that you post the number of days you've been here and your in game account name. This will allow others who have staked Splintertalk Tokens to vote your comment as they see fit, and help a newbie a bit in the process.
Remember your staking of the token will gain you extra bits of SPS tokens in the daily airdrop-so make sure you familiarize yourself when the comment upvotes are paid out in 7 days.
I ask that if you are more than 90 days into this game you refrain from participating in the direct comment (original) thread content--we want those that are the newest to see what kind of community we are here in The Splinterlands--that is the only rule on eligibility. Have fun, enjoy and we all look forward to your sharing of early experience or whatever it is you think the community would want to hear about your new fun and exciting endeavor!
---
---