Splinterlands SHARE YOUR BATTLE Weekly Challenge: SCAVENGER. GELATINOUS CUBE
Hello friends, a new week is a new challange and it's very nice that this time the organizers decided to give a little freedom of choice and made the theme of the week monsters from the SCAVENGER category.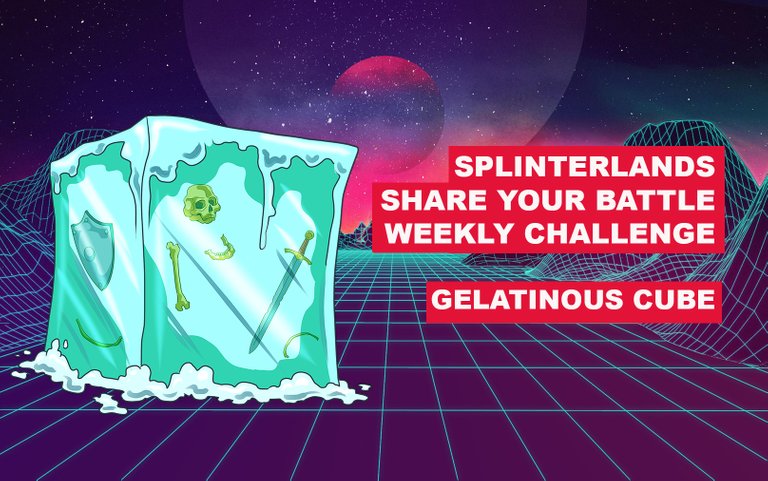 After some thought I decided on GELATINOUS CUBE which I've been using since the first days of the game and find this wall quite useful in battles with a lot of mana and such rule as Keep Your Distance.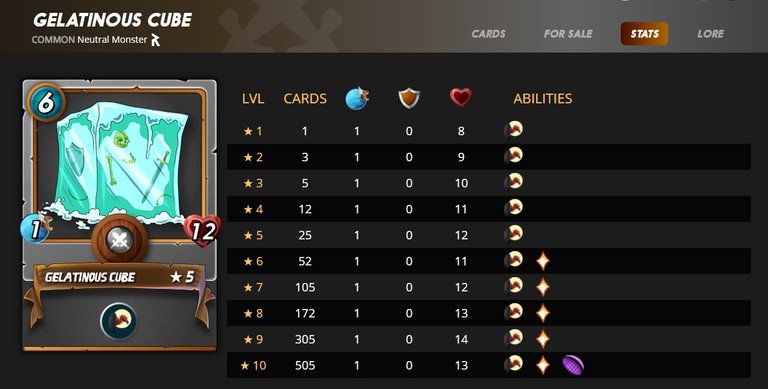 It has a huge amount of life points and it totally justifies its mana cost, and even cooler is its SCAVENGER ability to restore life when you or the enemy are taking losses. In fact, in this fight I made a big bet on his health and didn't expect that the opponent's attack would work so accurately and give only one time to use this talent.
So, my strategy for this battle is
GELATINOUS CUBE, taking hits and "stalling" by giving archers the opportunity to inflict as much damage as possible.
PRISMATIC ENERGY deals magic damage, and when the first card is "demolished" takes the defense, at the same time reflecting the attack thanks to the Magic Reflect ability.
RULER OF THE SEAS is probably my favorite long-range monster. He's great at dealing damage to several opponents at once, and I think it's best to keep him in the middle and save him from the snipers.
PIRATE ARCHER at a low cost is always a good place and also pleases with distributed damage on several enemy cards.
NAGA WINDMASTER is a perfect variant for battles with the Keep Your Distance rule and gives a good advantage in the battle.
POSEIDON is my favorite legendary card in the Water deck. Truly powerful, deadly, and extremely survivable. Just right for last position.
It would seem that my cards are superior to the enemy, but the fight was very intense.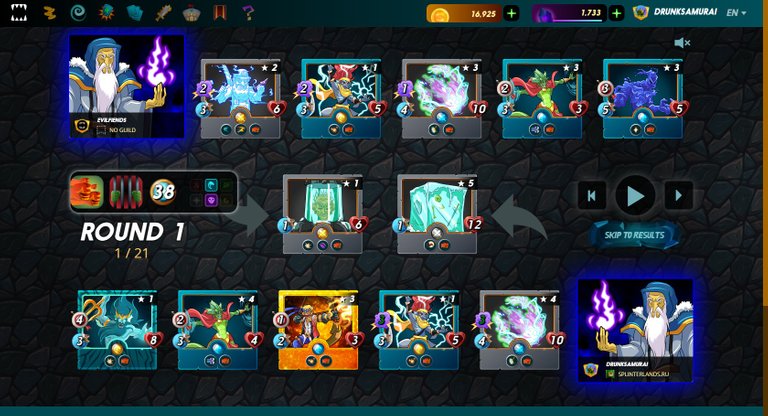 Watch it at Splinterlands
One way or another, I came out the winner in this fight and continue to work hard to pump the deck and save up for the upcoming airdrop.
---
See you on ther battlefields of Splinterlands !
---
---

P.S. After a Windows update, my favorite video recording app started to slow down a lot, and until I solve this problem, I will only post links in the weekly challange amks.
---
---