So, a bit over 3 weeks ago i started playing Splinterlands...
Goals are obvious:
So, once i bought the spell book (basically entry fee, 10$), i played for a couple of days with starting deck and decided to buy some card packs, first 10$ then another 10$ and finally 20$ for a total invested of 50$. Now, i wanted generally to invest 100$ in crypto but long KYC times made it difficult (still waiting for Gemini...) and so Splinterlands was a perfect way to do it.
Overall my deck is currently worth $40+ which considering 10$ went for the spell book is basicly 1 : 1 ratio to my investment which gives me now more cards to play with and thus chance to get more rewards from higher leagues but still, what i did was a mistake in hindsight.
You see, as it is always the case with gambling, you rarely get back more or even the same what you invested. I was really lucky to get 1 : 1 my money worth and that's all thanks to 1 card: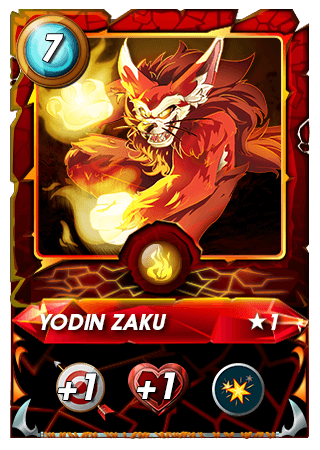 Otherwise my deck would be worth around 10$ which is 1/4 my investment in cards and 1/5 my total investment in
Splinterlands
...
The correct approach:
We know that cards will most likely go up once they are out of print / Splinterlands gains more players, thus the safest way to make some money long term and still have fun would be:
1). buy credits worth of our intended investment
2). after playing for a weak or so, just go on the market and buy cards you want
This will leave you with far better deck and 1:1 investment that will (possibly) only go up in value.
Further Tips:
Join a official discord and ask if you are unsure about something.
Join some guild and ask them as well.
Don't invest more than you can afford to lose.
Obviously, as you can see i'm new to both Splinterlands and generally crypto so take this advice with a grain of salt.
PS: if you want to start playing Splinterlands, i provided some reflinks. Would appreciate.