i wanna thank Splinterlands team for giving us this great opportunity to write about our favorite monsters and our experiences through this card game and at the same time make some tokens as a profit
this community has grown so much since i first join in ,at the very early beginning of this game
i believe none of us could imagine how big could this grow and i'm sure we are still at the beginning and there are so many things yet to come
Naga Fire Wizard is a monster i used to play a lot with ,when she first made her entrance in the game
there were no monsters like her in Fire Splinter so i was having fun and gaining DECs while using her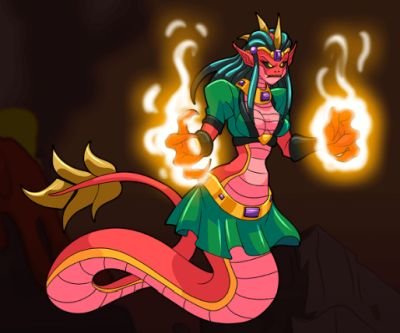 She is a rare magic attack monster
as a magic attack wizard she doesn't care about armor, and her 2 points of attack are more than enough to cause great damage on opponent's defense
she has a very big advantage, she can be used as a tank in some certain battles and as support in most of them
why can she be used as a tank?
well this female wizard has the shield ability from lvl 1, which means she reduces melee and range attacks by 1 point gaining durability in the fight
when upgraded to lvl 5 she gains the thorns ability which makes her even more lethal
i find 2 major cons on her use though!
she consumes a lot of mana points to be used , actually 8 mana points plus she is too slow
my god she is slow , she has only 1 point of speed
she will never miss a target as a magic wizard but she will play last unless the rules of the battle give her the opportunity to attack first
let's check her stats on the board below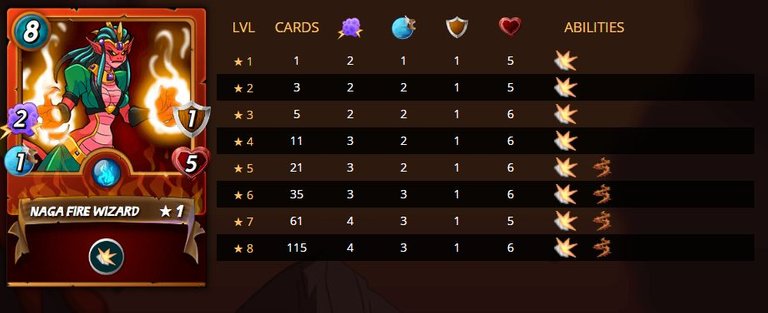 you can click on the following link to see my battle in which i used my Naga Fire Wizard
...Naga Fire Wizard 's battle...

this battle was a very weird battle
and it was weird not from my side but from my opponent's
we had 99 mana points to use and he come to fight with just 3 monsters instead of 6
most probably he didn't read properly the rules so he made a mistake
a mistake which of course cost him the battle , in any other case he would have won
but this is the beauty of Splinterlands after all
you have to be careful all the time, there are so many things which can change a battle's result
player's focus is the most important of all!
but let's focus on my gameplay and forget my opponent for now
99 mana cap , heavy hitters and spreading fury the rules of the battle
i don't know why but when i get the enrage feature on the battle rules i like to play with Fire Splinter
when this is combined with 99 mana points it is the best i can get so with no further thoughts i decided to go with Fire Splinter and use Plado Emberstorm as a Summoner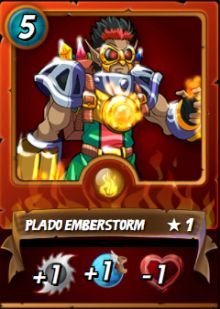 as i have mentioned in other battle posts Plado is a very powerful summoner

a legendary summoner which provides +1 points in agility and melee attack in friendly monsters and causes -1 point in rival's monsters life

the only way to acquire this summoner is through the market and you have to pay 39.59$ to get him

the price is high but the value of this card is incomparable as well, so do not hesitate to buy him if you have the money, you won't regret it

having a mana cap to 99 gives you the right to use any monster you wish
the only problem is that you don't have enough spots to place them
when i'm getting this mana cap i always choose the most 'heavy' cards
as a tank i got Molten Ogre, just try to picture this monster with enrage ability! yes it is absolutely a killing machine
in second place Fineas Rage with his reach ability was the best option for me, a very fast card with good life points and a massive attack
in the third place it was time for Naga Wizard, the best place to put her
well protected in the middle of the battlefield and ready to give her help with her magic attack
this is the place i choose for her most of the times when i play with this monster
in the 4th place i chose another magic attack monster, Elemental Phoenix ,how can you not respect a monster like this one
the Phoenix is very fast, penetrates armor and on the other hand has a very good resistance with its 8 points of life
in 5th position i got the Sand Worm cause of its extremely massive attack, i wanted to hit my opponent's back positions with its sneak ability ,i thought it would be a great support for the team
in the last 6th place i got Cornealus, 12 points of life plus healing ability from lvl 1 make this monster almost unable to get defeated if it gets sneak attacks
from my point of view this battle combination was the best i could get and i was hoping for a thrilling battle!
i was wrong cause as i told you my opponent most probably made a mistake and got only 3 monsters to fight so the result was a very flat and indifferent battle with me as winner from round 1!
yes we didn't get to a round 2...during round 1 all enemy's monsters were gone for good!
Molten Ogre lvl 3
Fineas Rage lvl 1
Naga Fire Wizard lvl 1
Elemental Phoenix lvl 1
Sand Worm lvl 1
Cornealus lvl 1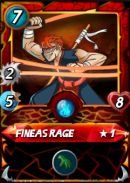 |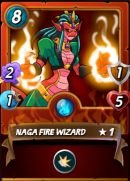 |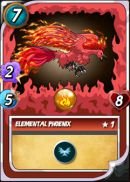 |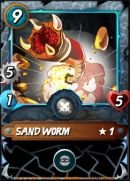 |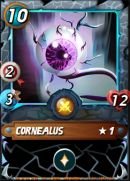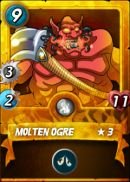 as in real life you have to always be alert to get the best possible outcome in your actions
the same rules apply in gaming battles as well
if you loose your focus your opponent will consume you
there is no mercy out there
i won the battle , 10 DEC added to my balance and i move to the next one!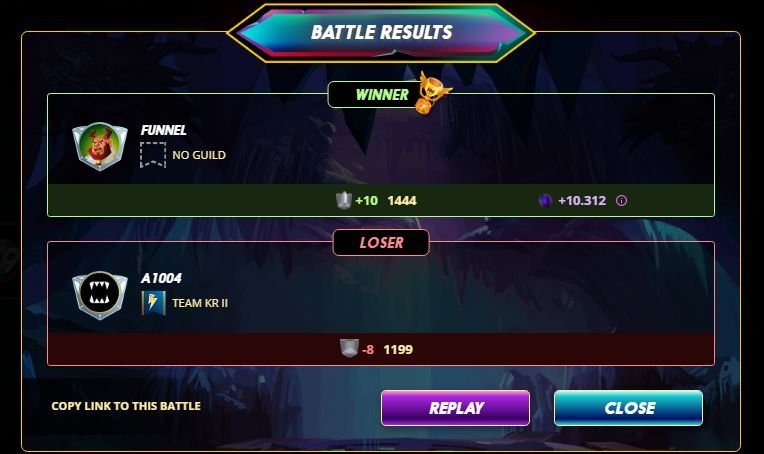 Get on board by clicking this link it is never too late to start playing