Hello battlers,

How are you doing?
I hope the rewards from the recently concluded season were good enough for you.
I was lucky to get an Untamed booster pack and received an awesome Gold Foiled Legendary - Phantom of the Abyss from that pack!!!!!.
OK, before I provide those Untamed cards details, I would like to take you thru the cards and DEC and potions I received from Season End Rewards.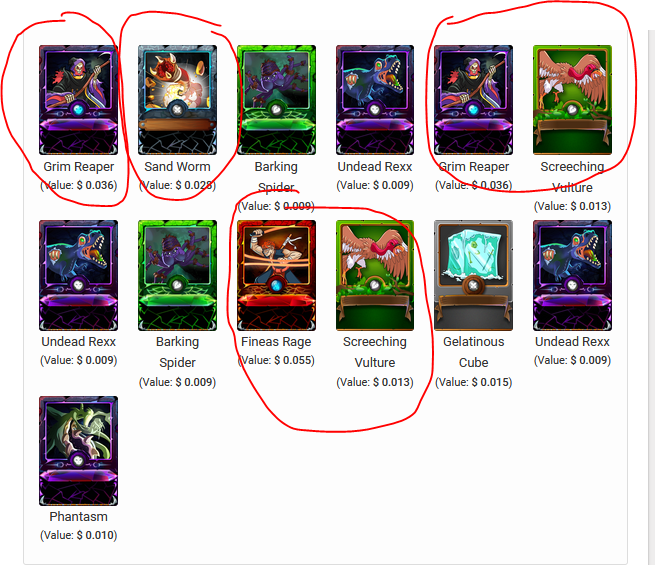 So, as we see in above screenshot, I got some good reward cards from the chests from season end rewards like couple of Grim Reaper, couple of Screeching Vultures, Three Undead Rexx, a Sand Worm and few other cards like Gelatinous Cube, Barking Spider and Phantasm.
Not that high DEC value cards, but these are definitely useful when leveled up.

As for as DEC and potions are concerned, not that encouraging, but I got those as shown below: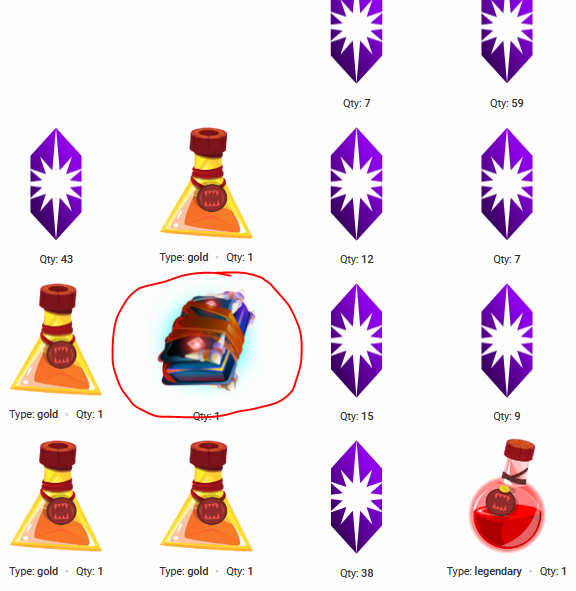 As we see above, the standout reward was that lone Untamed pack I got.
I have got many Untamed packs in the past, but I never got a Legendary from those so far!!! But, this time, I was Super Lucky to get a Legendary and that too, a Gold Foiled Legendary!!!!
Yess, it was a Gold Foiled Legendary, Phantom of the Abyss.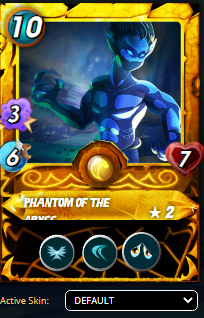 Look at those abilities, Flying, Dodge and Demoralize. I couldn't have asked for anything else.

I now have Three Gold Foiled Legendary monsters in Magnor, Golden Dragon and Phantom of The Abyss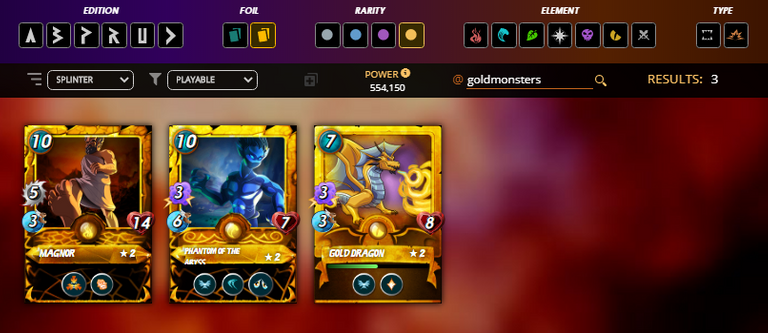 My regular Legendary monsters are as shown below with few of them are like antique ones as those are out of printing I guess.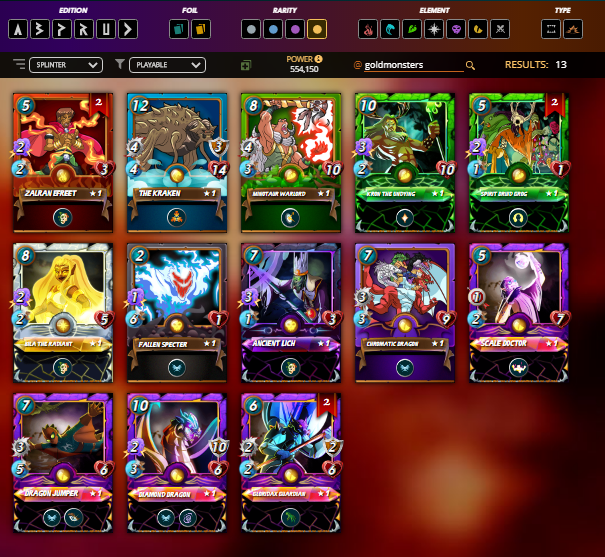 Like I said many times, I would like to have a complete Gold Foiled set for each of the Splinters and those Regular Legendaries are required for me for the time being to achieve my goal of acquiring all Gold Foiled ones.
I think Zalran Efreet, Fallen Specter, Chromatic Dragon are already out of printing and hence, the value of those cards might increase in the future as people try to acquire those cards.
The other cards shown are also good enough being the Legendary ones and keeping them intact will be beneficial instead of trading those although I felt like selling the Gold Foiled Legendary Magnor some time back, but that will be against my policy of having all gold foiled cards.

Previously, I use to reach Champions III or Champions II leagues before introduction of Collection points.
So, in a bid to reach back those levels, I acquired few Gold Foiled cards and have enough points to reach Champions leagues, but I am not able to repeat those performances since the competition within lower leagues got fierce with many people now choose to stay in lower levels in quest of getting those valuable booster packs by being in top 30 or top 40 based on the leagues.
This has arguably increased the competition and reaching Champions leagues looks a distant one for me at this point or may be, with acquisition of few more good cards, I may try to reach there.

That is all I wanted to write to you guys as for as this blog is concerned with main point being that Gold Foiled Legendary Phantom of the Abyss!!!!
Hope you had good returns from your season end rewards.
Thanks and wishing you a wonderful Monday in advance :)

New to Splinterlands or yet to Join?
You can join using my referral link: splinterlands.io
Join now and start battling and have fun and also earn rewards in the form of Crypto and even you can trade the monsters cards on market to earn Crypto.