Hi Dear - SplinterMates,
For this week's Battle Share Contest Organised by the SplinterLands Team; details can be found @ Weekly Splinterlands Battle Share:: For this week challenge, we have FIRE Element Monster who is named as SERPENT OF THE FLAME to be explored.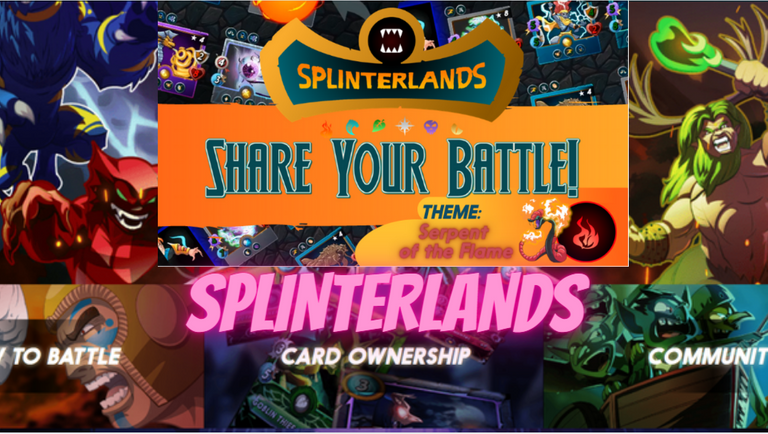 I'm a bit lucky to have this Fire Monster beast dragon at level 5 and its Max level is 6. The immediate question that comes to the mind is that why I didn't try to max this card. The straightforward answer is that I would need another 23 Cards of SERPENT OF THE FLAME and what extra I get is 1 Melee damage that would bring the Melee damage to 3. Considering the market price of this monster which is around $0.50 into 23 cards will cost me more than $11. For extra Melee damage of 1, spending $11, I thought would not be wise so kept the SERPENT monster at level 5 at the moment.
In this Vlog post; I'll be discussing some of the high-level pointers like::-
SERPENT OF THE FLAME Monster card level discussion, stats, and how I am stack with the monster card SERPENT OF THE FLAME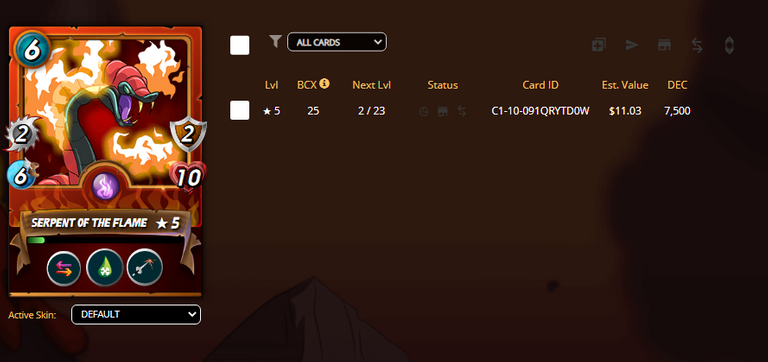 Gameplay & Strategy discussed in detailed
---
Watch the LIVE Battle on LBRY.tv
---
Battle Results & How Often I use this water element card SERPENT OF THE FLAME

A Final Note to keep things simple; at times you need to take a wise decision of maxing a card or not. What I mean to say is that it's not always necessary to Max all the cards. Maxing cards do not mean that you are going to WIN all the battles.
The right strategy with well-equipped cards though can help to reach the highest league level. Therefore with this monster, I thought at level 5 its good enough, and with all the three abilities Retaliate, Poison & Piercing enabled its a Real Beast Monster. It's just that it should be used wisely in the Battle Feild.
Did my Strategy work, Did I WIN or Loose. Is the Monster SERPENT OF THE FLAME good enough at level 5. Check & Explore in the VLOG.
Explore the Vlog to know the answers to all the above questions; In a new way of LIVE Share Your Battle Challenge:: With Monster SERPENT OF THE FLAME | Live Battle & Strategy Discussed.

Best Regards
Do you love playing games and do you want to earn as well while playing the game. If YES then come join this amazing online trading cards game SPLINTERLANDS here
See You @ The Battle Field - May the POWERS be with You!!
Cheers & Thank You!!!
Find me on LBRY & Earn LBCs for FREE... YES you get 15 LBCs for FREE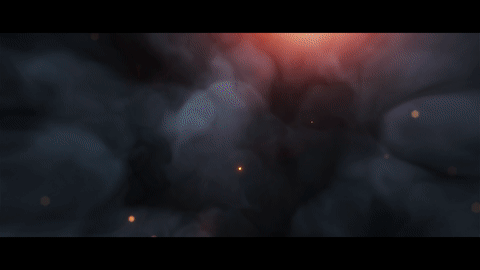 ---
Image Courtesy: SplinterLands