Hi Dear - SplinterMates,
For this week's Battle Share Contest Organised by the SplinterLands Team; details can be found @ Weekly Splinterlands Battle Share:: For this week challenge, we have WATER Element Monster who is named as SABRE SHARK; we will explore this SHARK monster in our post today. I strongly feel that Winning or losing battles does not matter. What matters most is how a player is building upon his/her game strategy.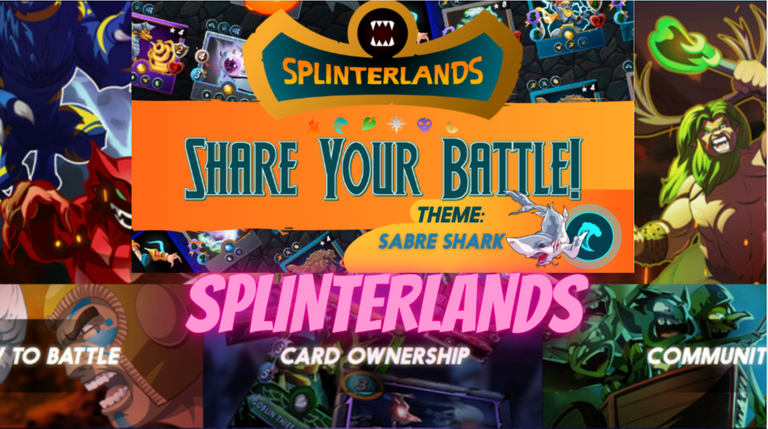 In this post, we will explore this OCEAN SHARK - SABRE SHARK; share my strategy around it and how I'm using this card i.e. its placing position on the battlefield and how often I use the card and at what level it should work the best for you.
The high-level pointers that we are going to discuss are as follows::-
SABRE SHARK Monster card level discussion, stats and how I am stack with the monster card SABRE SHARK
Gameplay & Strategy discussed in detailed
Battle Results & How Often I use this WATER element card SABRE SHARK
A Final Note to keep things simple; simplicity is the one that is admired by most people & I'm one of them that likes to keep things clean, simple, and straightforward.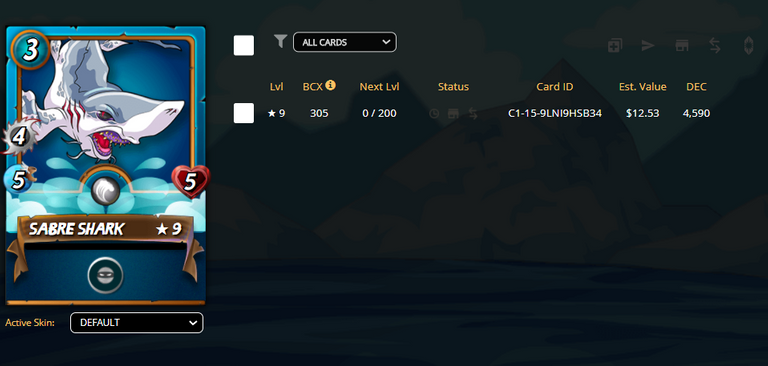 From the image above you can see that I have this SHARK at level 8. We would need to combine close to 305 Cards to bring SABRE SHARK at level 9. And it would cost your around $12+ Approximately.
The Max. level of this card is 10. So the immediate question that comes to mind is that - Why didn't you Max. this SHARK? If you look at the cards stats; and that can be seen from the following image::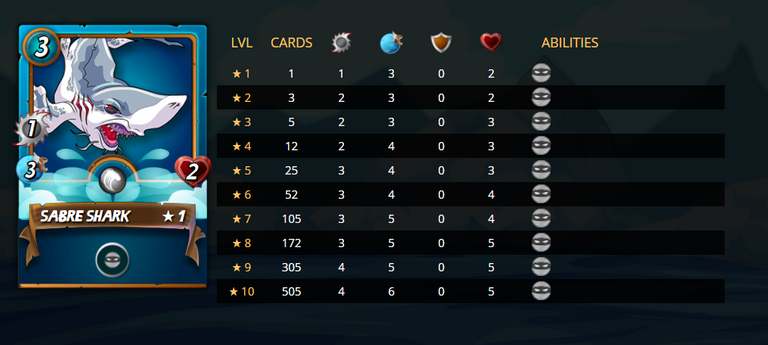 I would need another 200 Cards and what extra I get is an extra SPEED i.e. from 5 to 6. considering the cost and the benefit I would get out of it. I thought it's good to let this SHARK be at level 9 and so far it's been a wise decision not to MAX this card out.
How Often I use this WATER element card SABRE SHARK
I would say that it's one of my strongest CARD that I have in WATER ELEMENT MONSTERS Line-UP. Hence this SHARK is used quite often and I simply enjoy its SNEAK ability; which destroys the enemy line-up from last.
Now that we know about the card and how I'm stacked up with it. Lets Battle As
THE::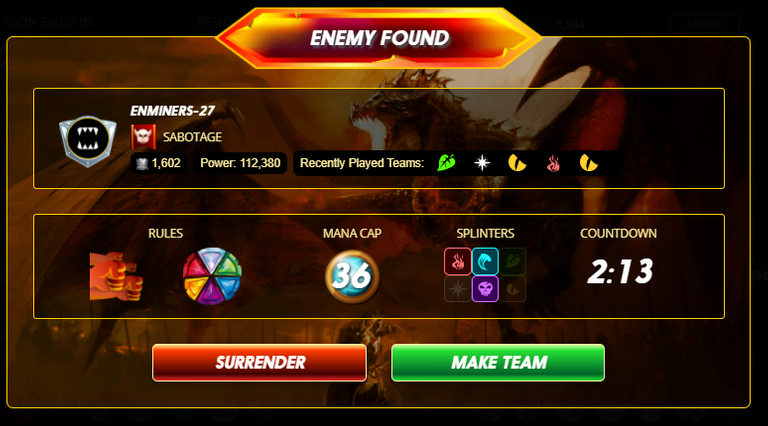 So it was a 36 MANA CAP Battle with two rules. And - here is the LINE-UP of our Monster Cards::-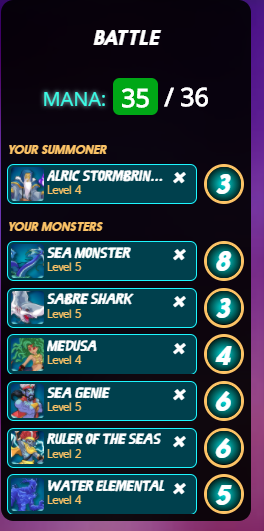 Game Plan & Strategy Discussion::
I'll not be going into describing all the monster's line-up. But will focus on the major ones and the rest will keep it for you to explore via the battle. This style of description will help ONE to understand things better. From placing the cards in the right position to the card selection and the strategy discussed is well understood.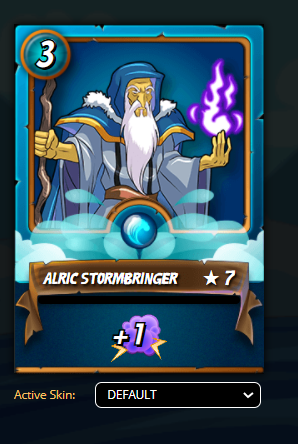 If you carefully look at my line-up, you will notice that I had a mix of all monsters. From self-healing to magic attacks - taking advantage of the SUMMONER ALRIC STORMBRINGER +1 MAGIC for all the Monsters having the MAGIC ability; this gave me BIG Advantage.
Just have a look at the following picture; FIRST & THINK that damage that it would have brought to the Opponent Monsters line-Up.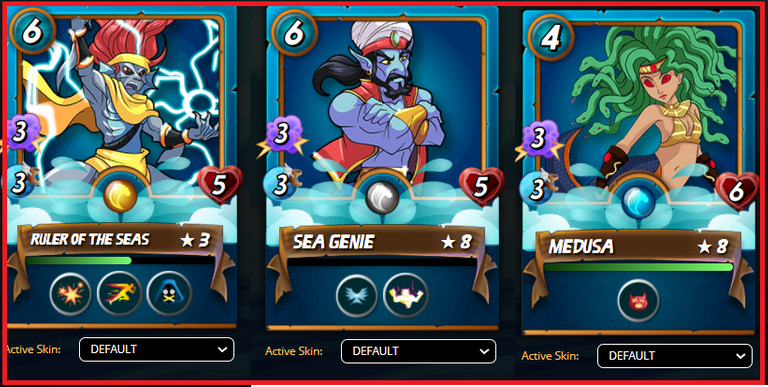 Bringing in the SUMMONER ALRIC STORMBRINGER by itself added an extra 1 Magic Ability for the above MAGIC ATTACK MONSTERS. Due to my league position, I was not able to leverage the full advantage of these monsters. But still, they came in hand with their magic attack ability. And most of the damage was done by these Monsters. Watch out for the same in the Replay of the Match.
The Battle RESULTS;
The rest is history and I'll keep it for you to explore in the Replay Match. So overall the strategy did work out well and here is the result:: A Clear WINNER getting me +64 points and +15 DECs the In-game currency.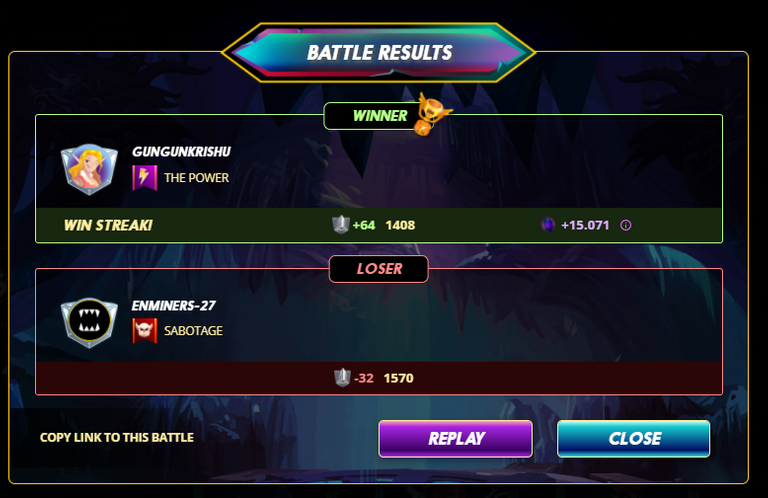 Watch the Battle HERE
A Final Note to keep things simple; Tell me in One Word Should I include SABRE SHARK. in my card collection?
The Simple & Straight forward Answer is a BIG YES. Also, considering all these factors mentioned above. Like the SNEAK ABILITY that you get immediately from level 1. And a 3 Melee attack damage at level 5 is a good and a decent start to have this SHARK stacked UP. Further, slowly build this card up to the Max level or as appropriate i.e. for me it's LEVEL 9 to get the maximum benefit.

Best Regards
Do you love playing games and do you want to earn as well while playing the game. If YES then come join this amazing online trading cards game SPLINTERLANDS here
See You @ The Battle Field - May the POWERS be with You!!
Cheers & Thank You!!!
Find me on LBRY & Earn LBCs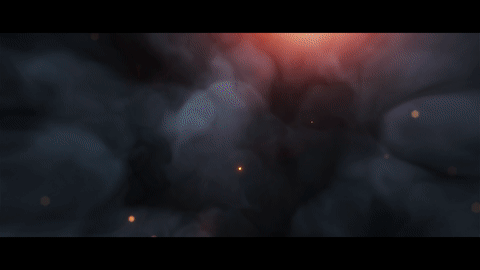 ---
Image Courtesy: SplinterLands